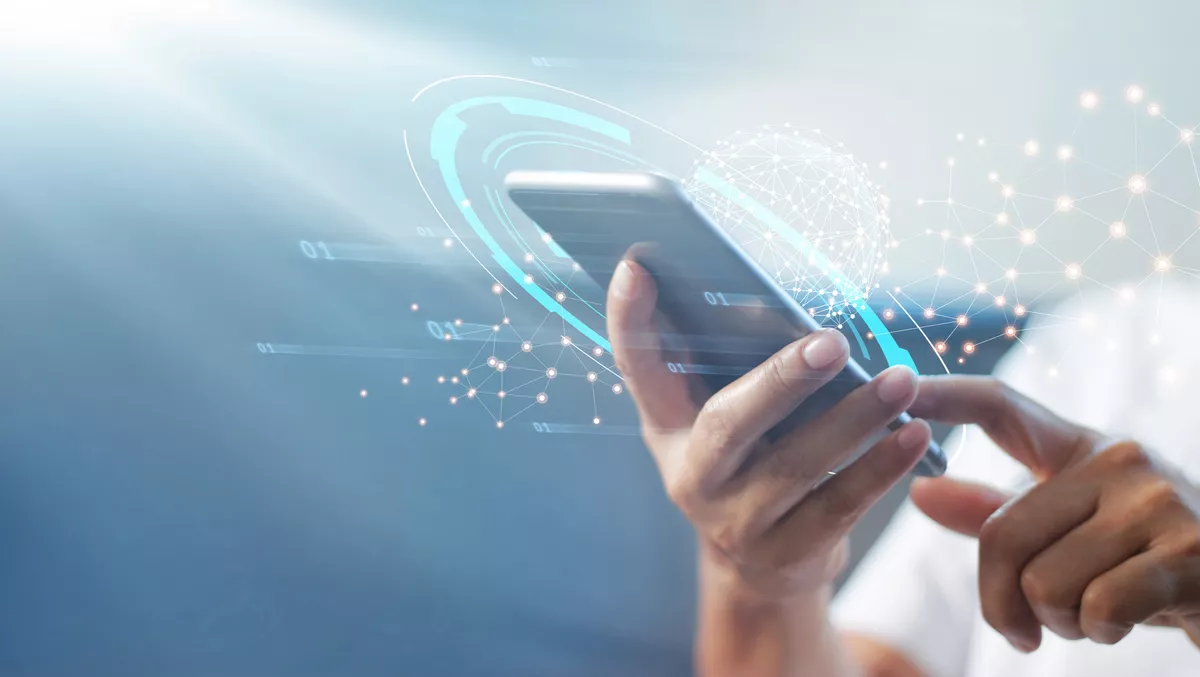 Live Payments to use Visa's Tap to Phone tech for merchants
Australia payment provider Live Payments, which has more than 11,000 merchants, has announced a new partnership with Visa to help small businesses and taxi operators accept digital payments securely and conveniently using Visa technology.
Live Payments says it will employ Visa's Tap to Phone technology to transform a merchant's smartphone into a point-of-sale device. Participating merchants can accept fast, secure payments from any contactless-enabled Visa card, device or wearable, which a customer simply taps to pay against the merchant's smartphone or tablet.
The payment provider says no additional hardware or device is required making Tap to Phone an especially exciting option for small businesses that may not have the resources for full point of sale infrastructure.
Visa's head of merchant sales and acquiring for Australia, New Zealand and South Pacific Brian McGrory says this is opening another door to the digital economy for small businesses.
"By making it easier to accept digital payments anywhere, anytime, Tap to Phone is creating new ways for small and micro businesses to reach customers, prevent lost sales, and support cash flow," he says.
Visa's Tap to Phone technology brings multiple layers of security on both the buyer and seller side, ensuring that Visa's high standards for secure payments are met. Each solution undergoes an intensive certification process including a security assessment by an accredited expert security lab. These solutions are also supported by an industry standard developed and published by the PCI Security Standards Council.
Live Payments says research shows consumer appetite for the technology too. Despite Tap to Phone being new to the Australian market, a YouGov study of over 1,000 consumers shows nearly half (45%) would already be likely to use the payment option if available. Ease of use (50%), time savings (44%), security (43%) and eliminating the need to carry cash (42%) are the most popular reasons for the change.
A further sign that shows there is an appetite for Tap to Phone is that two in three (66 per cent) Australians reported being inconvenienced having to find an ATM to withdraw cash to pay businesses such as tradespeople or cleaners who can't accept card payments on the spot.
"Given the rapid adoption of digital payments and the major role smartphones play in our day-to-day lives, we expect Tap to Phone will become an increasingly popular way to pay among Australian consumers," says McGrory.
Live Payments CEO Reuven Barukh says this is an exciting partnership for Live Payments.
"Our integration of Visa's Tap to Phone solution is a first for taxi operators and will revolutionise the way customers and small businesses make and receive payments," he says.
"Merchants across the board have had to rapidly change how they do business, and this new solution will facilitate the type of seamless, flexible and "no fuss" payment processing that people are now looking for."
Live Payments has also integrated their Tap to Phone solution with Cybersource, Visa's global payment and fraud management platform that provides businesses with a one-stop solution for managing payments.
Live Payments has over a decade of experience servicing the Australian SME market, offering a full suite of business solutions and products aimed at helping small businesses grow.
Related stories
Top stories