35% of Australian IT leaders doubt infrastructure's AI readiness: Equinix
Fri, 23rd Jun 2023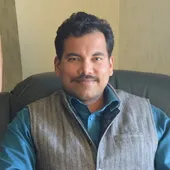 By Gaurav Sharma, Journalist
More than one-third of Australian IT leaders (35%) believe their existing IT infrastructure is not fully prepared for the demands of artificial intelligence (AI) technology, despite its widespread adoption across industries, according to the Equinix 2023 Global Tech Trends Survey.
The survey, which examined IT leaders' responses to AI advances in their organisations, comes after a year of significant AI breakthroughs that saw the technology rapidly deployed in applications across both the business-to-business and business-to-consumer sectors.
"Australian tech leaders are expediting AI's integration into their organisations, and it is increasingly becoming a critical capability to enable intelligent and autonomous systems that power a modern business. Those who fail to maximise its use are at risk of quickly falling behind," says Guy Danskine, managing director of Equinix Australia.
The survey confirmed AI uptake is on the rise across all industry sectors, with IT decision-makers seeking to benefit from the advantages of AI and are already using or planning to use it across multiple vital functions. According to the report, Australian organisations are most likely to be using AI, or planning to do so, in IT operations (76%), followed by cybersecurity (74%), customer experience (73%) and sales (70%).
"The effective development of precise AI models relies on the secure and fast accessibility to internal and external data sources, which may be distributed across various cloud platforms and data brokers," adds Danskine.
"As Australian enterprises venture into developing their own private generative AI solutions, they may prioritise processing their sensitive data in a secure and private environment that offers fast connectivity to external data sources and AI models. Additionally, with a substantial amount of data increasingly generated at the edge, this necessitates moving AI processing nearby to ensure optimal performance, privacy, ultra-low latency and cost-effectiveness."
"To meet these new demands, technology leaders can opt for hybrid solutions that allow AI model training and inference to take place at different locations. Ultimately, to build scalable AI solutions, businesses need to assess whether their IT frameworks can handle the significant and varied data sets involved in terms of ingestion, sharing, storage, and processing. Moreover, they must do so while considering sustainability as an important aspect," he adds.
"Secure hosting of our compute and data storage platforms is our highest technical priority as we build AI solutions for clinicians across the world. We rely on an extremely fast and direct connection to enable hybrid cloud models as required to move remarkably large data sets on which we train and develop our AI solutions. This digital infrastructure enables us to tackle bigger healthcare problems, from medical imaging solutions to new AI healthcare solutions requiring more data and processing, helping to improve the standard of global healthcare and achieve our vision to impact one million lives per day," says Aengus Tran, CEO and co-founder at harrison.ai.
Aside from existing IT infrastructure, more than four in 10 IT leaders globally said they are uncomfortable with their team's ability to accommodate AI's growing use; in Australia, respondents were more optimistic at 36%.
Looking ahead at future technology priorities in Australia, 73% plan to deploy AI technologies, up from 70% the year prior. However, when asked about threats to business success, 65% of respondents are concerned about the explosion of data from adopting new technologies, such as AI, and 67% are worried they are not moving fast enough in their digital transformation.
Despite a sombre backdrop fraught with ongoing global uncertainties, Asia-Pacific remains a strong and dynamic region, projected to contribute around 70% of global growth in 2023. Findings from the Equinix 2023 Global Tech Trends Survey echo that, with 77% of Australian businesses planning to expand geographically in the next 12 months.