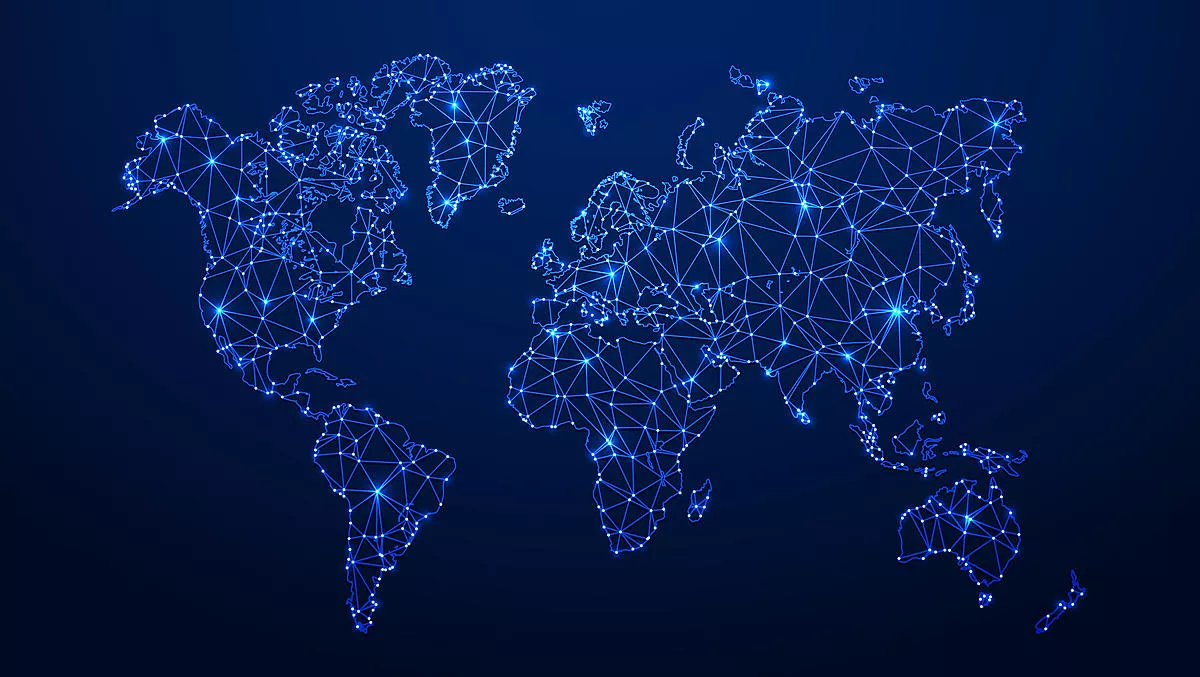 7 ways you can boost workplace productivity with a quality IT network
FYI, this story is more than a year old
Artlcle by DDLS CEO Jon Lang.
Statistics show that digitally advanced companies had 73% of their employees reporting a positive impact to their productivity, with 70% citing improved collaboration .
Quality IT network infrastructure plays a key role in maintaining your company's technological efficiency. With data constantly communicated over your network structures, failures can result in a loss of valuable productivity time – damaging overall business profits.
A few minutes of technical downtime per day may not seem like much, though these can lead to several hours of lost productive time each year. This is becoming especially important with rise of work-from home arrangements in light of the Coronavirus pandemic.
Here's how you can build and maintain a solid IT network for your organisation, regardless of the location where employees are working, and boost team performance.
1. Optimise your VPNs
With working from home arrangements on the rise – representing nearly a third of all Australian employees – it pays to keep corporate data safe when accessed outside out of workplace premises.
To accommodate these new demands (and continue retaining the best talents), be sure your VPN (virtual private network) is optimised for all your company-related apps and platforms. This reroutes their traffic through your own network, regardless of what device or network your employees may be using.
Speeding up your VPN can also streamline productivity. Eliminate unnecessary downtime from a lagging connection by choosing a server that offers optimal performance. These tend to be those closest to you, so experiment with the available servers (in order of closest to farthest in distance) to find one that works best. It can also help to try different protocols to see which one offers the best balance of speed and security.
2. Use up-to-date technology
It is critical to ensure your hardware, software, and network technology is modern and up to date.
As convenient as digital tools and equipment can be, they aren't made to last forever. Outdated hardware with obsolete protocols, for example, may not reach the maximum potential for your WiFi speed. It's also best to opt for the latest broadband technology (i.e. fiber-optic), boosting your internet connection by multiple megabytes per second.
As a general rule, business owners are recommended to conduct network assessments of routers and related devices; ensuring none are more than three years old. IT experts also suggest making the move to the cloud – which not only helps in cutting physical costs, but in boosting operational efficiency and security, as well.
Another advanced yet economic, high-security network solution is the use of SD-WANs (software-defined wide area network), rather than traditional WAN networks. While the latter makes use of specific hardware and a single network link, SD-WANs access online and cloud-based networks; using (and sometimes, merging) whatever connection technologies and ISPs are available to provide the best performance. As a result, businesses acquire greater bandwidth – and at a lower cost.
3. Monitor your traffic
Even with a network speed of gigabytes per second, mismanaged activities and unmonitored programs can quickly lead to congestion when left unchecked. Such issues include bottlenecks and bandwidth hogs, in which certain applications consume an unnecessary amount of bandwidth; leading to eventual packet loss, delays, and even temporary stagnation of other processes.
To avoid these jams, it's critical to prioritise your network traffic. Encourage users to uninstall unnecessary software that may add to the load, such as apps that offer a daily refresh of desktop wallpaper. Segregate broadcast traffic that may not be relevant to all users; this can be achieved by dividing your IT network into multiple virtual LANs (also known as VLANS).
Additionally, ensure tasks performed by backup software and systems management tools occur at appropriate times. Some may require the proper configuration to do this. Opt for programs that offer flexible task options, such as limited bandwidth usage during active (work) hours and full speed performance during quieter times of the day. This prevents their processes from trickling into the working day, slowing other, higher-priority tasks to a crawl.
4. Invest in quality cybersecurity
With cybercrime an ever-growing threat among Australian businesses, it's imperative to establish the appropriate measures in protecting your business' IT network. Approximately 964 data breach notifications were made under the Notifiable Data Breaches scheme from 2018 to 2019 alone, of which 60% were verified as malicious or criminal attacks .
Avoid taking part in these statistics by having a thorough understanding of your IT infrastructure. Know where your routers, cables, and hard drives are located; and use encryption methods or segmentation as necessary. Practice proper password hygiene and ensure they're complicated enough to avoid manual or automated guessing.
Understand that each stage of your network has potential vulnerabilities. Perform regular audits of your infrastructure to identify any weaknesses, rectifying them as necessary. Establishing an in-depth, enterprise-wide network policy can ensure that everyone does their part in diligently managing and maintain your IT network security.
5. Speak to your managed services provider (MSP)
Place your network maintenance in the hands of a verified managed services provider (MSP). Sticking to in-house efforts will cost you time and money, and consume much of your IT staff's productivity, which may already be impacted by the Coronavirus crisis.
By working closely with your MSP, you can rest assured your systems are running at optimum speed and quality; as trusted experts provide you with the latest technology, implement high-end security practices, and ensure your business adheres to compliance regulations while keeping your networks in smooth operation.
They also offer greater scalability, allowing you to start small and expand to larger systems and processes as needed. This eliminates the costly practice of grand, initial investments – only to leave some resources unused or underutilised. With the 24/7 monitoring they commonly offer, managers can also ensure minimal downtime with around the clock, proactive maintenance. Working with MSPs can result in significantly reduced costs, and significantly increased business productivity.
6. Ensure your staff devices are functioning properly
If your staff working remotely and from home, it makes sense to ensure that any devices are updated from within the corporate network, so that they function as they would in the office.
For example, businesses should consider if their staff have a reliable internet connection, or if their internet plan has enough capacity to support working from home arrangements. Furthermore, all devices, regardless of whether they are the property of the company or the individual, must have up to date anti-virus protection installed. Additionally, all software and activities performed on these devices must comply with the organisation's privacy policies.
7. Don't forget to invest in your staff!
While new technologies can improve business operations, it's crucial to invest in your employees too. Investing in relevant training and certification for your IT staff is crucial, to ensure they can actually make the most of your technology and continually progress in your overall IT strategy. Human capital brings just as much growth to your business as expensive digital infrastructure, helping your company stay relevant in a fast-paced, modern marketplace