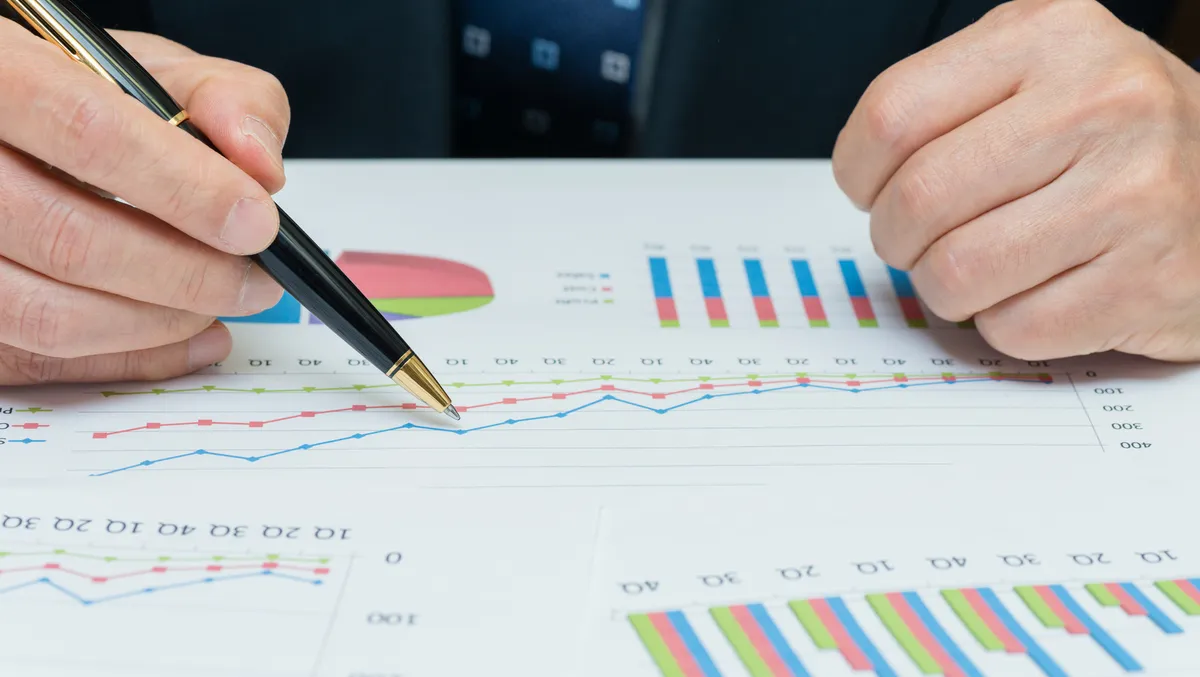 Accenture shares how CFOs can tackle a 'paradox of choice'
FYI, this story is more than a year old
CFOs play a crucial role in growing a business. They are placed in a unique position due to their heavy involvement in technology, finance and analysis, where they are able to gain a deeper understanding of business operations and provide workable solutions through their decisions.
Expert insight from Accenture has highlighted some of the challenges CFOs face and how they can navigate their role successfully to provide better business outcomes.
As key decision-makers, CFOs come across a number of decisions on a compressed timeline. Because of this, there are sometimes consequences that put them at the centre of a "paradox of choice", where they will have to navigate complex situations and make tough calls.
The volume of options a CFO has often hinders more than it helps because it can slow decisions down rather than accelerate them. In some cases, this can lead to decision paralysis and, therefore, negative business impacts.
According to Accenture's report "The paradox of choice for CFOs – A guide for enterprise reinvention in the age of complexity" (part of "How CFOs can turn any decision dilemma into growth"), it was found that 90% of C-suite executives said their organisations are undergoing an accelerated digital transformation.
Additionally, 68% of CFOs said that at the time, they had either three or more transformation programs either going on or about to start in parallel.
With this rapid growth apparent, it's no wonder CFOs will be under pressure. 93% of CFOs in the survey agreed the responsibility they've been entrusted with today feels much more significant than in the past, and 9 out of 10 said that they were the ones who call the shots on business-critical decisions that impact the entire organisation.
When put in these difficult positions, this often leads to unhealthy situations that affect both the person and the business. 67% of CFOs said they often feel paralysed at times by the sheer number of decisions and volume of choices they need to make.
So what can CFOs do to shift the paradigm in their favour? Accenture believes that there are three key things that can be done to address the main issues faced.
Run and reinvent in parallel
This really involves balancing time and responsibilities so that there is more opportunity to work across the board.
Accenture says CFOs should balance their time between leading reinvention, communicating with external stakeholders and running the finance function.
They also say it's crucial to invest in internal relationships to align on what success looks like, prioritise the biggest bets and put the best people on them.
Board pressure can become very apparent, so it's also important that CFOs set board and investor expectations on the sequence and pace of each transformation initiative as well.
Understand how style helps or hinders decision-making
Self-awareness is a vital tool in business, as it allows leaders to focus more carefully on how they work and what the best way forward is when providing solutions.
Accenture believes that it's good to be introspective while evaluating strengths and building a complementary team that works in tandem. This also involves choosing which decisions and actions to drive versus delegating them.
There is also a benefit found in dismantling siloes that slow decision-making and execution, and CFOs should deconstruct how decisions are made to create better outcomes.
While it can be hard to please everybody, a key way to move forward can be framing decisions in terms of how they'll strengthen the company's competitive position.
Focus on relentless execution
Focus is always described as the key to success in many businesses, and Accenture says the ability to avoid distractions is one of the "secrets" successful CFOs employ.
To employ focus, CFOs should promote buy-in by identifying the key stakeholders' most important outcome, incorporating it into the strategic plan and communicating it broadly.
It also comes down to avoiding distractions. Accenture says if you can't measure the value, don't do it.
Making sure the office is versatile, and that plans are systematically updated are also useful tools to promote focus. CFOs should encourage input and discussion, but then not allow a topic to be rehashed over and over again.
It's clear that CFOs face numerous pressures. Accenture offers a checklist of actions that can help guide CFOs in navigating challenges and overcoming obstacles.