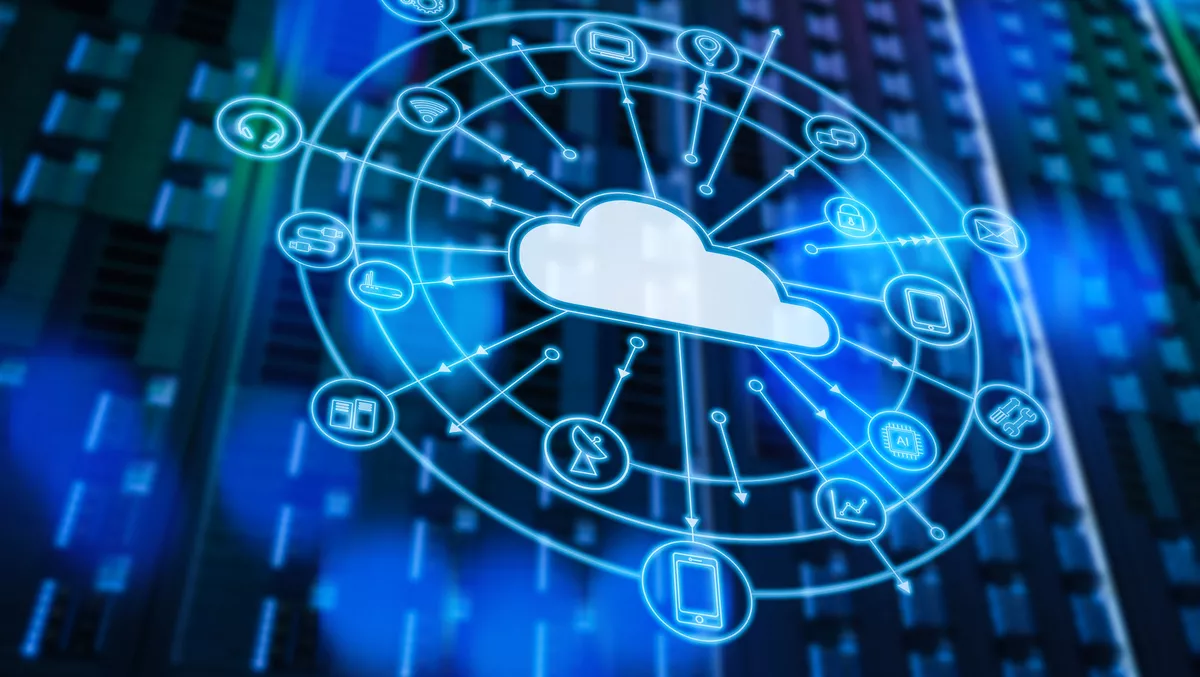 Adoption of cloud sees continued growth for Workday
Mon, 29th Nov 2021
FYI, this story is more than a year old
Workday has announced a 20% increase in total revenues from the third quarter of fiscal 2021 and continued momentum within the financial services industry. More than 70% of financial services organisations in the Fortune 500 are now Workday customers.
Tom Zink, research director, IDC Financial Insights, said, "Banking and insurance organisations have experienced massive disruptions in the past few years and often lack the enterprise-wide technology tools needed to adapt and keep pace. Cloud-based solutions like Workday equip financial institutions with insights into people and financials to respond to diverse workforce needs, industry regulatory changes, business performance, and scenario planning, helping them respond in an agile, resilient, and data-driven manner."
First Sentier Investors (formerly Colonial First State Global Asset Management) implemented the Workday Financial Management cloud-based application platform as part of its transition in ownership from the Commonwealth Bank of Australia (CBA) to Mitsubishi UFJ Trust and Banking Corporation. First Sentier Investors operates as a stand-alone asset management business with approximately AU$230 billion (as of 31 December 2020) in assets under management on behalf of clients globally.
According to Suzanne Evans, First Sentier Investors CFO, "To support our stand-alone business, we needed to set up our own financial systems by the end of 2020. The selection process was slightly more challenging than we originally anticipated as we were in the midst of remote working arrangements in response to COVID-19."
Through Workday Prism, First Sentier Investors moved historical data from its old general ledger into one place. This allowed better insights into the business and provided visibility into years of transaction-level history, and allowed for rich historical trending data.
"With Workday as our financial management platform, we now have all the numbers we need at our fingertips and can trust their integrity. This lets us really start to drill into the data, the analytics, the planning, and the forecasting so we can deliver more guidance to the business than we could before," Evans added.
The global finance team at First Sentier Investors is also better at collaborating and working as a team.
"We're not seen as a group of different regions any more because we're looking at the same tool and the same dataset, and we can do it in the same time frame. Overall, Workday has definitely helped make us more agile as an organisation."
Indy Bains, vice president, Industry Solution Marketing, Workday, said, "We continue to see global financial institutions accelerate their digital transformations to better navigate market disruptions, talent shortages, and position themselves for the next wave of growth."
Workday allows financial institutions to build a frictionless finance process and support an evolving workforce.
A frictionless finance process allows organisations to access operational data from multiple systems, such as loan, treasury, policy, and claim providers, for insights and more accurate reporting. Customers can also plan and forecast scenarios in real-time to make data-driven decisions and rapidly respond to market shifts with Workday Adaptive Planning.
According to Workday, Shelter Insurance uses the Workday Financial Management suite of applications to automate data extraction from over 50 source systems, helping to streamline manual processes and free up time for employees to focus on strategic efforts such as data analysis.
CNA Insurance uses Workday Accounting Centre and Workday Prism Analytics to extract and transform high-volume claims data into accounting, calculating deferred acquisition costs and unearned premiums all within a single system. This helps simplify transaction processing, giving time back to get to richer financial and operational reporting faster.
Workday Human Capital Management supports the evolving workforce by providing real-time people insights to attract and retain talent. It helps maximise engagement by creating a more seamless employee experience.
Strong financial results and an acquisition
Workday also announced strong third-quarter financial results and its intention to acquire VNDLY for US$510 million. VNDLY is a start-up that helps companies manage external workforce personnel.
Workday reported fiscal third-quarter total revenues of $1.33 Billion, up 20.0% year over year, and subscription revenue of $1.17 Billion, up 21.0% year over year.