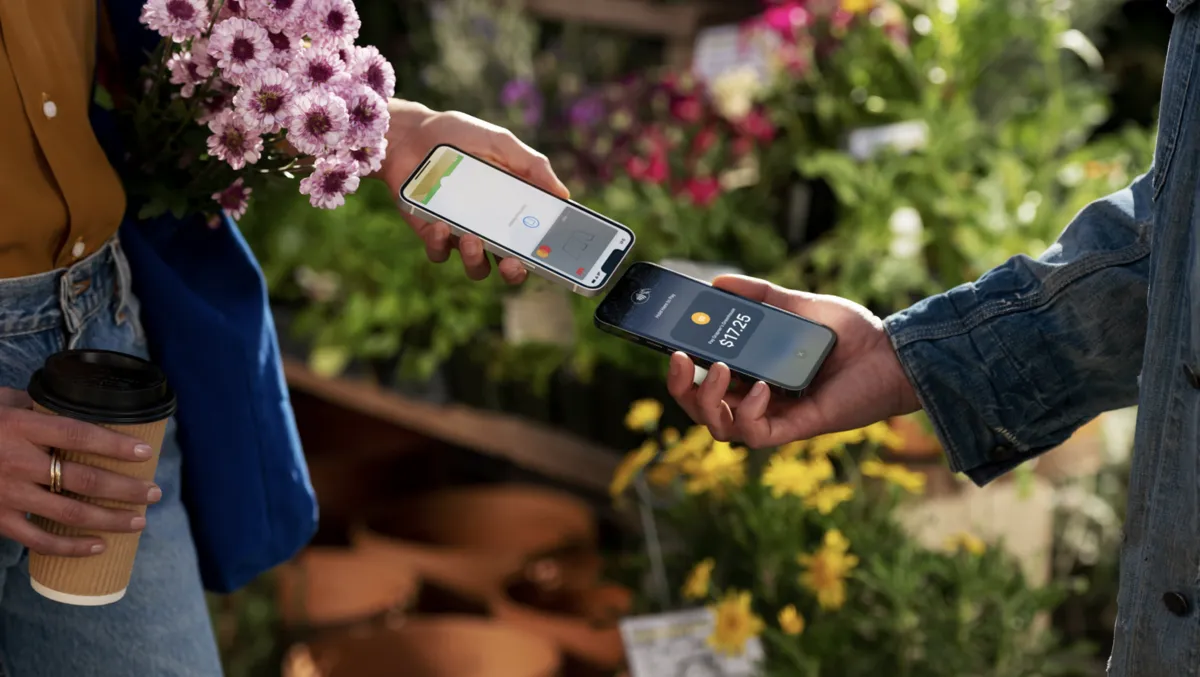 Apple launch new contactless payment method in Australia
Apple has launched Tap to Pay in Australia, empowering local businesses of any size to accept in-person contactless payments on iPhone.
Tradies and market stall holders to large retailers and hospitality groups in Australia can now use their iPhone and a partner-enabled iOS app to accept Apple Pay, contactless credit and debit cards, and other digital wallets. No additional hardware or payment terminal is needed.
In Australia, contactless payments are ubiquitous, and now with the introduction of Tap to Pay on iPhone, Apple says Australian businesses can accept contactless payments from wherever they do business.
Merchants can enable Tap to Pay on iPhone through a supporting iOS app on an iPhone Xs or later device running iOS 16.4 or later.
Once enabled, merchants will prompt customers to hold their iPhone or Apple Watch to pay with Apple Pay, their contactless credit or debit card, or another digital wallet near the merchant's iPhone. The payment will be securely completed using NFC technology.
Tap to Pay on iPhone also supports PIN entry, which includes accessibility options.
Jennifer Bailey, Vice President of Apple Pay and Apple Wallet, says: "Australia is a nation of entrepreneurs and innovators, and small and medium-sized businesses are at the heart of the country's workforce, employing millions of Australians."
"Now, with Tap to Pay on iPhone, it's easier than ever for businesses of any size to seamlessly accept contactless payments using only their iPhone, wherever they do business.
"The convenience of Tap to Pay on iPhone empowers Australian businesses to offer easy, secure, and private contactless payment experiences to their customers and help them run and grow their business," says Bailey.
Apple believes privacy is fundamental when designing and developing all its payment features.
Tap to Pay on iPhone will have the same technology that makes Apple Pay private and secure for customers' data. All transactions made using Tap to Pay on iPhone are encrypted and processed using the Secure Element, and Apple doesn't know what is being purchased or who is making the purchase.
Westpac and Tyro Payments are the first payment platforms in Australia to offer Tap to Pay on iPhone to their business customers.
Additional payment platforms and apps, including ANZ Worldline Payment Solutions, Stripe, Till Payments, and Zeller, will make this payment option available in the coming months.
Apple says Tap to Pay on iPhone will work with contactless credit and debit cards from leading payment networks, including Eftpos, Mastercard, Visa, and American Express.
Tap to Pay on iPhone will also roll out to Apple Store locations in Australia later this year.
Chris de Bruin, Chief Executive of Consumer and Business Banking at Westpac, says: "We're delighted to offer businesses another flexible and fast payment option with Tap to Pay on iPhone."
"Our business customers can be onboarded and start accepting quick and secure payments on the go within minutes, with only an iPhone and the Westpac EFTPOS Air iOS app.
"This new capability is particularly beneficial for any business that takes payments on the road or needs its staff to be more mobile on the shop floor.
"It's a game changer for tradies, delivery drivers, businesses like hairdressers, mechanics or florists, and many more," says Bruin
Jon Davey, CEO at Tyro, also praised the new technology, saying, "It couldn't be simpler."
"Tap to Pay on iPhone is a fantastic, simple, and secure way for new or existing Tyro customers to accept payments using only their iPhone, anytime, anywhere," says Davey.
"We are excited to introduce this new offering to our customers, providing greater flexibility when staff are working onsite or are on the move.
"Just download the Tyro BYO App to start accepting customer payments on your iPhone in minutes," says Davey.
Businesses can also sign up for Tap to Pay on iPhone through distribution partnerships, including Telstra.