Australian fintech startup numbers dwindle amid challenging economic conditions
Mon, 6th Nov 2023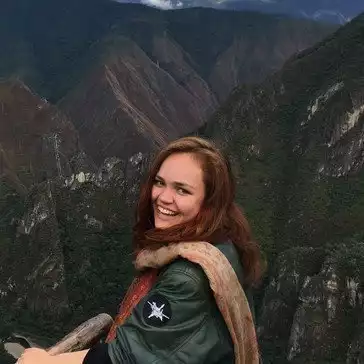 By Catherine Knowles, Journalist
New research from KPMG reveals that the total number of Australian fintech startups has dropped for the first time, down 3% to 830, amid challenging economic conditions.
The firm's Australian Fintech Survey Report 2023 found that over half (53%) of the fintechs surveyed are finding the current economic conditions more difficult than in the previous year, driven by factors including the Reserve Bank of Australia's tightening monetary policy and a tougher capital raising environment.
The report indicates a decline in both the total investment and the number of deals in the Fintech sector compared to the previous year. This trend is impacting the startups' ability to scale up and expand operations, or even survive.
The sector's sentiment was assessed from responses of 58 fintechs, which account for 7% of the total sector, covering key areas such as revenue, funding, resourcing, and customers.
The biggest challenges identified in the survey were related to capital raising (29%), customer acquisition (22%), resourcing (22%), and revenue contraction (14%). Despite the difficulties, only 16% of fintechs reported a reduced total headcount in the past year, whereas 83% indicated that they plan to hire new staff in the coming 12 months.
Commenting on the findings, Daniel Teper, KPMG Australia Head of Fintech, said, "In a tough operating environment, Australia's fintech sector has had to grow up. The overall more challenging economic market conditions in 2023, coupled with a material shift in investor sentiment, have led to subdued market activity, hindered also by the high rates environment and inflationary pressures."
Teper continued, "Investors are more cautious and are prioritising safer investments over higher-risk growth investment opportunities. These prevailing market conditions have ultimately forced the fintech sector to consolidate, with ventures having to re-evaluate their risk profile and appetite for growth over profitability."
However, he also noted the potential for growth in the sector, particularly in Australia, which boasts some of the globe's most digitally savvy consumers.
He said, "Looking ahead, it is reasonable to assume that a few of the above-mentioned negative catalysts will ease their pressure on the market, and investors will once again turn their attention to growth investments in the sector and allowing fintechs to refocus their attention on innovation and expansive growth."
Within the survey findings, some key trends emerged in the sector. A period of subdued and moderate growth, or even decline, is expected as continued uncertainty around the economic conditions persists.
In parallel, a continued period of rationalisation will likely take place over the near-term with consolidation expected in areas of over participation or where scale benefits are critical to building a profitable enterprise.
Notably, the report revealed that around 83% of fintech respondents are headquartered in New South Wales and Victoria, while reliance on overseas IT talent remains strong.
Despite hiring intentions remaining strong with a reported 83% of respondents planning to hire locally in the next 12 months, about 29% of fintechs indicated dissatisfaction with their ability to successfully recruit talent within Australia. Among these firms, software development is the highest priority for recruitment.