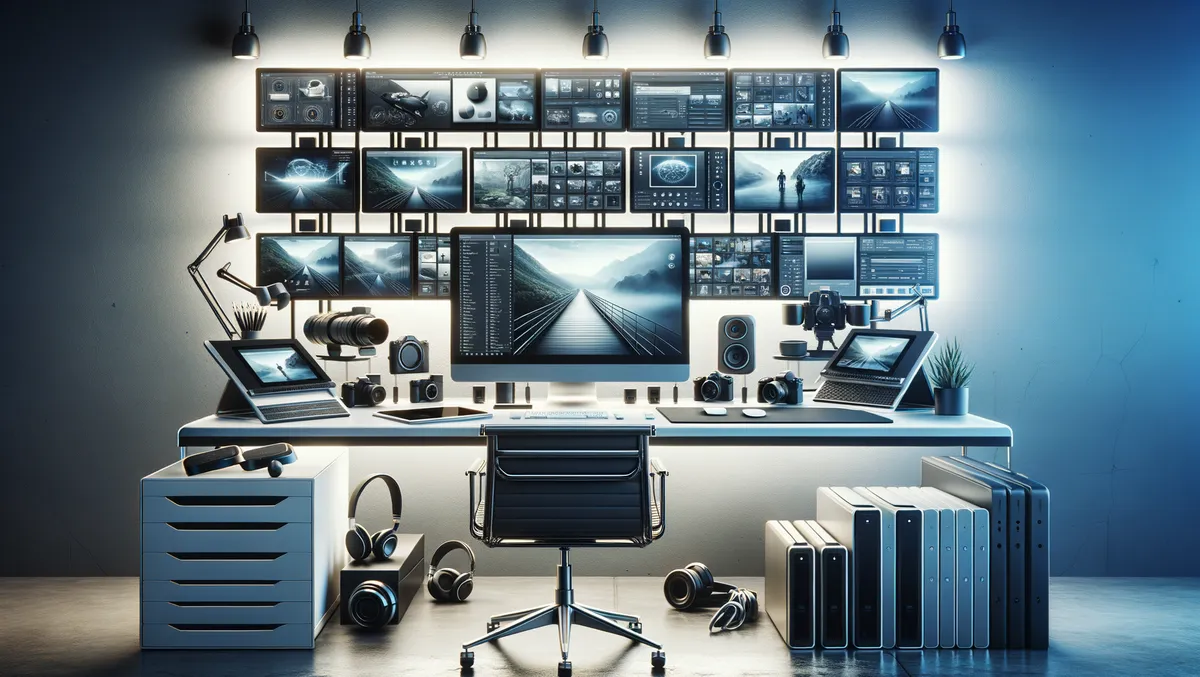 BenQ launches beCreatus DP1310 Hybrid Dock for hybrid & remote work
BenQ has launched its state-of-the-art beCreatus DP1310 Hybrid Dock, establishing an industry first by featuring a dual-source integrated design that utilises both USB-C and HDMI inputs. The Dock is designed with creators, editors, designers, and programmers in mind. The shift to hybrid and remote working methods has seen workstations at home play dual roles as both a workspace and an entertainment hub. The beCreatus DP1310 is designed to power both roles efficiently.
The beCreatus DP1310 Hybrid Dock is built to facilitate seamless switching between inputs. A dedicated switcher button allows users to transition effortlessly between different sources - USB-C and HDMI – making the process of shifting between editing, gaming, and browsing pain-free. Also, provisions for extending displays across multiple monitors on Apple computers using the USB-C input makes the Dock highly functional for M1/M2 chipsets.
The Hybrid Dock gives users the freedom to add new displays as needed, creating the screen space required for maximum productivity. Users can connect up to three monitors with 4K resolution using the USB-C input. Also, gaming enthusiasts would appreciate the HDMI 2.1 input that supports up to 8K at 60Hz and 4K at 120Hz, providing a superior visual experience for their favourite games.
For remote workers trying to emulate an office set-up, the beCreatus DP1310 makes it possible to connect multiple displays, offering high-resolution visual output. The HDMI 2.1 output displays 4K resolution at 120Hz or 8K resolution at 60Hz while supporting Dolby Atmos audio and HDR visuals.
The beCreatus DP1310 also boasts of impressive power distribution capabilities. One of its two USB-C 3.1 Gen 2 ports offers a massive 100W power distribution perfect for super-fast laptop charging, while the other guarantees a 36W charging capacity for smartphones and tablets. Furthermore, the Dock is compatible with major gaming consoles such as the PlayStation 5, Xbox Series X and Xbox Series S, meaning gaming experiences are never going to be the same.
The BenQ beCreatus DP1310 is designed with an aluminium alloy housing, guaranteeing well-ventilated and noise-free operation while maintaining maximum possible cooling efficiency. Its unique grill design presents double the cooling efficiency compared to other docking stations. Additionally, the Dock is designed to be sturdy, featuring anti-slip padding for added reliability and safety.
The beCreatus DP1310 Hybrid Dock's compatibility extends across many different operating systems, including Windows, macOS, ChromeOS, Ubuntu and Android. This broad compatibility makes the Dock an irresistible piece of tech for professionals seeking extra screen space for enhanced productivity, as well as gamers or multimedia enthusiasts desiring multiple displays.
In affirming BenQ's commitment to Environmental, Social and Governance (ESG) practices, the company announced that its manuals and instructions come as fully paperless digital copies and its packaging is both reusable and 100% recyclable, in line with its dedication to ESG practices.