BlackLine launches new capabilities in AR intelligence solution
Tue, 18th Oct 2022
FYI, this story is more than a year old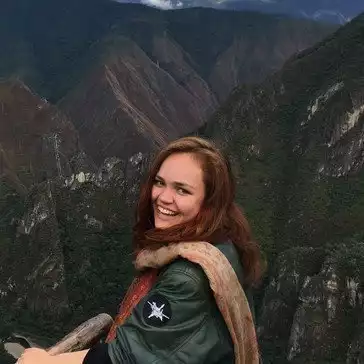 By Catherine Knowles, Journalist
BlackLine has unveiled Customer Attractiveness Scoring, new capabilities in its AR (accounts receivable) intelligence solution designed to provide real-time insights into the risk profile and behaviour of an organisation's customer base.
Using behavioural insights gleaned in real time during the cash collection and management process, companies can better identify customers who are at risk of defaulting on and/or delaying payments and reduce the risk of debt going bad.
BlackLine's added capabilities also will help organisations to better identify customers whose credit risk is minimal, allowing companies to raise credit limits for those who demonstrate consistent payment behaviour, thereby becoming a better partner to the business, the company states.
BlackLine's Customer Attractiveness Scoring is designed to show customer risk based on payment behaviour as its happening, providing up to date assessment of risk, specific to the trading relationship, instantly to credit teams.
Customer Attractiveness Scoring features the following capabilities:
Aggregated Customer Benchmarking that provides real-time comparative data of one's entire customer portfolio to determine which customers to prioritise for either growth expansion or monitor for risk.
User Configurable Internal Credit Scores that allow credit professionals to assess customers behaviour on their own defined criteria which they deem to be most important instead of relying on generic third-party scoring.
What If Analysis Capabilities that let organisations change their risk model internally to see what the impact of decisions might be and thus adapt to industry events or the general macro-economic climate.
Andy Lilley, Managing Director and Head of Global AR at BlackLine, says, "Given evolving global economic conditions, companies are under increasing pressure to maximise their cash positions, meaning they are spending more time scrutinising cash flow metrics, such as credit risk management and collections management processes.
"In fact, we are now seeing executives being asked to report on cash flow and working capital as much as on earnings and revenues. With cash management more critical than ever, we are seeing more customers looking to BlackLine for intelligent insights, as businesses look to harness real-time data and powerful analytics to improve critical decision-making across the enterprise."
The new Customer Attractiveness Scoring sits within BlackLine's AR Intelligence solution, which enables customers to manage financial risks and opportunities by providing access to real-time, actionable data, which helps them understand their customers financial behaviours and use the information to impact strategic and operational decision-making.
Customer Attractiveness Scoring is generally available now as part of BlackLine AR Intelligence at no additional charge.
Kevin Permenter, Research Director, Financial Applications, IDC, adds, "Navigating the current economic headwinds means looking for ways to free up working capital, and the best way to release working capital is to better manage cash. One of the best ways to do this is by accurately assessing credit risk in real time; after all, global economic uncertainty goes hand in hand with rapid and unexpected changes to business conditions.
"Therefore, the more information an organisation has about customer behaviour in a timely fashion, the better they can assess this risk and minimise exposure to bad debt. As such, BlackLine has developed a potentially impactful product feature with BlackLine's Customer Attractiveness Scoring which is specifically designed to help companies better navigate a tough financial environment."