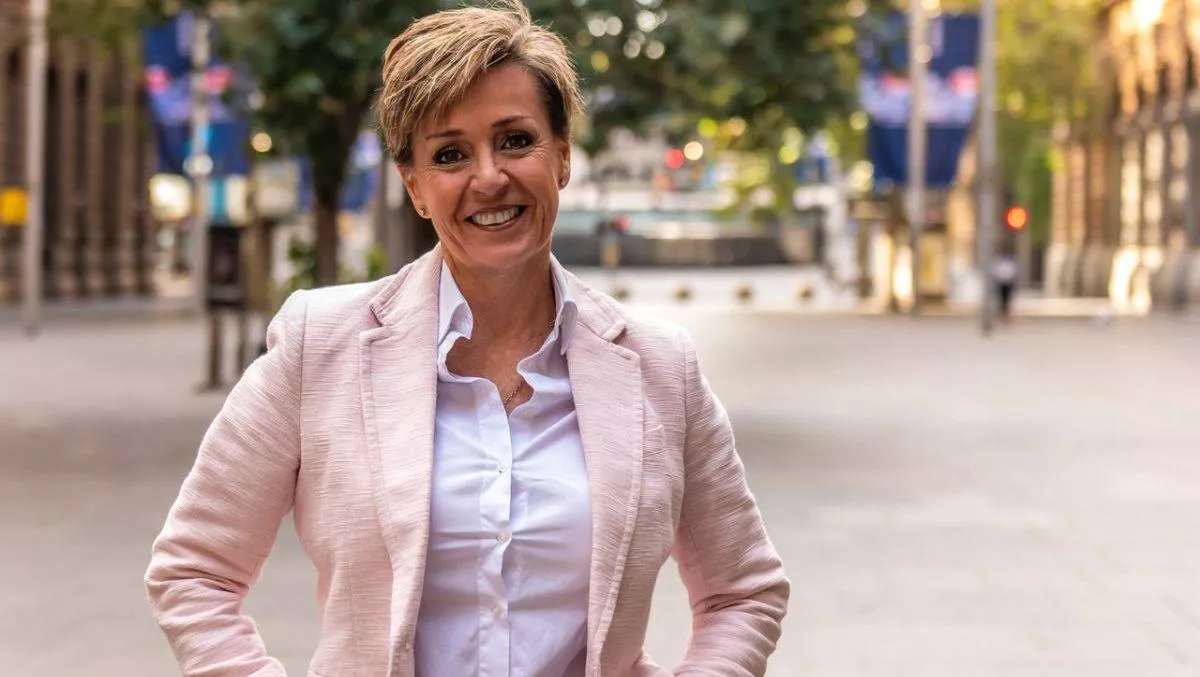 Cloud migration needs to be an urgent priority for enterprises
FYI, this story is more than a year old
Article by New Relic A/NZ regional vice president Sharryn Napier.
COVID-19 has demonstrated that digital transformation is central to enabling the sustainability of a remote workforce. There's a strong sense of urgency for companies to move away from archaic and costly systems and towards establishing a clear plan for cloud migration and digital transformation before the year is out.

Gartner has forecast that spending on cloud services will be the bright spot of 2020, even as it predicts that global IT spending will decline by 8% this year due to the pandemic. According to Gartner, the COVID-19 pandemic continues to spur remote working, with a CFO Survey revealing that 74% of those surveyed intend to shift a minimum of 5% of previously on-site employees to permanently remote positions post-pandemic.

Sub segments such as public cloud services (which fall into multiple categories) will be a bright spot in the forecast, growing 19% in 2020. Cloud-based telephony and messaging, plus cloud-based conferencing are also forecast to see high levels of spending, growing 8.9% and 24.3%, respectively.

While this high level of spending is a promising sign, many IT leaders must confront the legacy mindset of the teams around them. The New Relic-commissioned CIO Edge Research surveyed close to 150 CIOs from some of Australia's largest organisations; finding that close to 70% felt that legacy mindsets and processes were a top business barrier impeding the delivery of IT initiatives. Other reasons for failure included internal conflict, budgets, the inability to transform and an unclear ROI.

Tech teams must challenge these mindsets if they are to progress with their cloud migration. There are three key reasons why this is an urgent priority.
1. Increased innovation
Cloud migrations create real agility and innovation thanks to automating many processes that were once manual and time consuming. Cloud communication also offers cost savings over conventional business telephony systems. Many companies also experienced significant time and cost savings as videoconferencing has replaced business travel in recent months. This trend is unlikely to fully reverse even after pandemic-related travel restrictions are eased.

Data storage volumes are also growing to increasingly unaffordable and unmanageable levels - an issue that will only intensify with the advent of 5G and the Internet of Things. Cloud is the only viable way to capture and process big data: offering the power and scalability that traditional storage systems can't handle, in a much more cost efficient and effective way.
2. Enabling a remote workforce
Remote work isn't going away anytime soon, with one KPMG report finding that the 9-5 workday will be challenged and work will be measured by outcome instead of input. KPMG predicts that this will be the "robot century" as economic conditions spur greater focus on productivity, workforce automation and remote working, with a much more flexible approach.

Alongside the remote workforce is a continued expansion of digital commerce, in both goods and services, across more sectors. COVID-19 has accelerated the growth of remote delivery and supply chains will need to become much smarter if they are to meet demand. Central to this online vision is digital transformation, and cloud computing is a vital component to ensuring the seamless connectivity needed for this shift.
3. Increased observability
Moving to the cloud not only saves money and provides the opportunity to enable a remote workforce, but it also increases the visibility over assets and enhances monitoring capabilities. Key to this visibility is gathering data about every single component of a system and identifying why something went wrong so that it can be prevented from happening again in the future.

Observability helps companies respond to issues as soon as they emerge and is heavily dependent on cloud-native applications. Development teams face huge pressure to continually innovate and ship new features in order to stay ahead of the competition, while maintaining speed and uptime for a seamless customer experience. End users have increasingly high expectations of software performance, and if problems aren't rapidly addressed - or better still, predicted and prevented - it can result in lost business.

Above all, these benefits need to be more clearly articulated to other stakeholders. Non-IT departments need to understand – in clear business terms – how and why cloud migration will have an impact on operational effectiveness and the reduction of costs, and what the role and impact will be for all business areas and functions. If cloud migration is going to take place, silos must be broken, CIOs need to have a seat at the board table, and a clear business case must be developed and accepted.
Related stories
Top stories