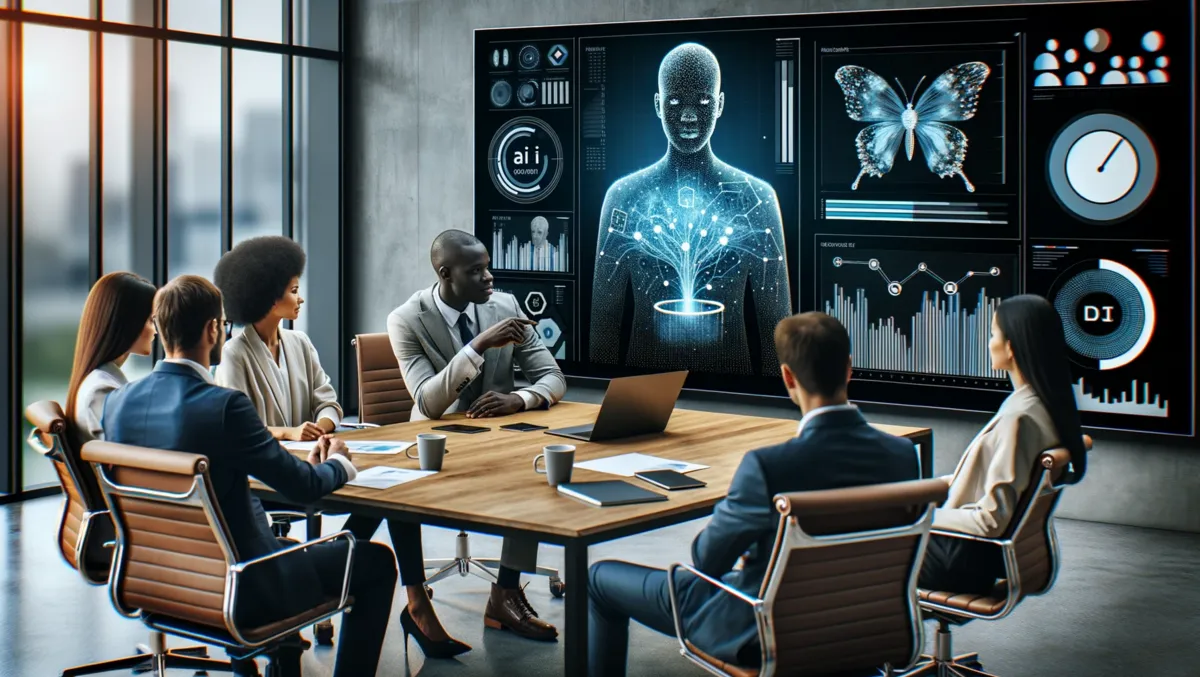 Cloudera partners with Pinecone to enhance AI operations for enterprise
Cloudera, a leading enterprise data tools vendor, and Pinecone, a company specialising in vector database AI memory, have announced a strategic partnership aimed at revolutionising how organisations utilise AI to enhance operations and customer experiences. This partnership aligns Pinecone's AI vector database expertise with Cloudera's open data platform.
Pinecone is a market leader in vector database, a component crucial to Generative AI infrastructure. The company specialises in storing AI data representations (vector embeddings) and semantically searching through them - a feat traditional databases tend to struggle with. This technology can add significant context to applications utilising Large Language Models (LLMs), reducing "hallucinations", or erroneous outputs, thereby enhancing the accuracy and relevance of responses by generative AI applications.
The collaboration will lead Cloudera to integrate Pinecone's leading vector database into the Cloudera Data Platform (CDP). This will facilitate organisations in building and implementing scalable, real-time, AI-driven applications on Cloudera. Innovations that streamline this process include the development of an Applied ML Prototype (AMP) and prebuilt connectors for rapid setup of ingest pipelines in AI applications. The AMP utilises Pinecone's vector database in knowledge bases to induce context into chatbot responses, ensuring more accurate and useful outputs.
Keir Garrett, Regional Vice President of Cloudera ANZ, expressed delight at this expansion of partner ecosystem. She accentuated the criticality of vector databases in the GenAI era, particularly for tackling complexities related to Large Language Models. "Pinecone is a firm favourite of developers and well-positioned for enterprise AI for this very reason. Its ability to drive cost efficiencies through more sophisticated and automated embeddings management are key to boosting Cloudera's GenAI offerings for ANZ enterprises," he stated.
The new architecture can also be utilised to enhance support chatbot setups or internal support search systems, promising to reduce operational expenses, human case-handling efforts, and expedite resolution times, thereby improving customer experiences.
Elan Dekel, Vice President of Product at Pinecone, shared his view on the partnership, noting that, "Cloudera's extensive expertise in data management combined with Pinecone's cutting-edge vector database creates a formidable partnership." He believes this alliance will simplify the process of AI applications development for their customers, leading to unparalleled personalised experiences, increased user engagement, and subsequently, business success.
Abhas Ricky, Chief Strategy Officer at Cloudera, also expressed excitement about bringing Pinecone's vector database and semantic search capabilities to their public cloud customers, to accelerate generative AI use cases and significantly improve the developer experience at scale.
Sanjeev Mohan, founder of SanjMo and former Gartner analyst, highlighted that the integration of Pinecone with CDP presents a critical functionality enhancement, instrumental in helping clients build generative AI applications. He also commented on the future integration between the open source Apache NiFi-based Cloudera Data Flow (CDF) and Pinecone, suggesting that it would further strengthen CDP's emphasis on universal data distribution for AI, allowing customers to deploy AI wherever their data resides.