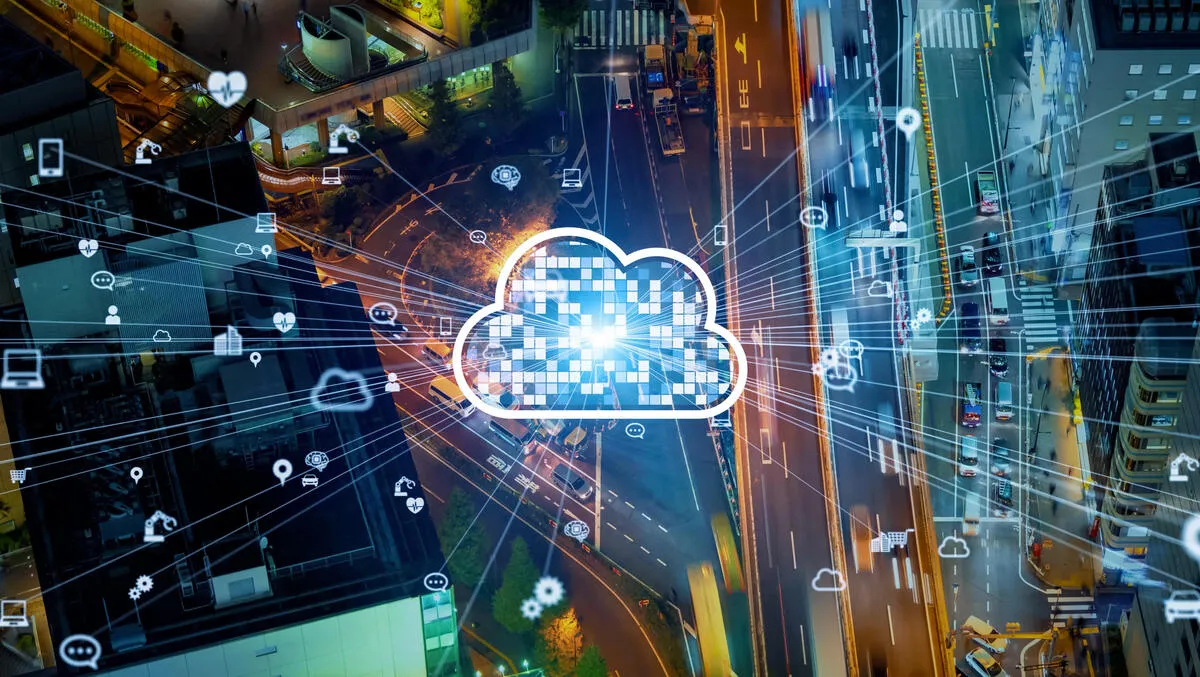 Cohesity reveals companies' cyber resilience deficiencies
Research commissioned by Cohesity, a provider of data security and management, reveals the majority of businesses in Australia and New Zealand (ANZ) do not have the adequate cyber resilience and data security strategies required to address today's cyber threat landscape and maintain business continuity in the face of rising attacks.
The research findings also show that many businesses' cyber resilience efforts and capabilities are not keeping pace with cyber threats, with data security and recovery technology deficiencies increasing the fallout of successful cyberattacks and making cyber insurance eligibility more difficult.
Alarmingly, more than 1 in 2 (56%) respondents confirmed their company had been the victim of a ransomware attack in the prior six months to being surveyed, compared to 46% in 2022 and 11% more than the global average of 45% in 2023, with close to 1 in 10 (9%) unsure if they had been or not.
When comparing the cybersecurity outlook for 2023 to 2022, 94% of respondents said they felt the threat of ransomware attacks to their industry had increased in 2023. Respondents also revealed that their organisations' cyber resilience and data security strategies have not kept pace, with 79% expressing concerns about their company's cyber resilience strategy and whether it can 'address today's escalating cyber challenges and threats.
Business continuity is always a critical priority for companies regardless of whether they suffer an adverse cyber event or not. However, respondents revealed their companies struggle to maintain business continuity when a cyberattack occurs because they lack the capability to recover data and restore business processes at speed.
Respondents in ANZ were asked how long their company would take to recover data and business processes if a cyberattack occurred.
Over 99% of respondents revealed they would need over 24 hours, compared to 95% globally.
4 in 5 (80%) said it would take more than four days, compared to the global average of 71%.
Almost half (47%) of respondents said over a week would be required, compared to 41% globally.
Unsurprisingly, 71% of ANZ respondents lack full confidence that their company could recover their data and critical business processes in the event of a system-wide cyberattack, compared to 67% of global respondents.
Diving deeper into cyber resilience and data recovery expectations versus reality, 95% of ANZ respondents said their company would consider paying a ransom, with close to 4 in 5 (78%) saying "Yes" their company would pay a ransom if it meant being able to recover data and business processes or recover faster. In both instances, Australian and New Zealand respondents said their company was more likely to consider paying or pay a ransom than global respondents, with 9 in 10 (90%) global respondents saying their company would consider paying a ransom and 74% saying "Yes" their company would pay.
"Organisations cannot afford to be offline and unable to maintain operations, even for a few hours, but certainly not for more than a day or over a week. However, the harsh reality is that many companies are vulnerable to being held to ransom by cybercriminals because they are incapable of rapidly recovering their data and business processes when necessary," says Michael Alp, managing director at Cohesity for Australia and New Zealand. "Therefore, it's of little surprise that close to 4 in 5 believe their company will pay a ransom to get their business back online, more importantly, it demonstrates the cyber resilience journey that local companies must undertake given how high ANZ compares to the global average."
When asked about the biggest barriers to their organisation being able to get back up and running in the event of a successful cyberattack, ANZ respondents said their top three challenges are a lack of coordination between IT and security (33%), a lack of timely and detailed alerts (32%), and lack of a recent, clean, immutable copy of data (30%). These results differed to the barriers selected by respondents globally, who said the integration between IT and security systems (34%), a lack of coordination between IT and security (33%), and antiquated backup and recovery systems (32%) were their top challenges.
Respondents also provided insights into the immense data security challenges of securing their data estates, with less than half stating they are confident all their data stored in the cloud (45%) or at the edge (38%) was secure and protected, while just 1 in 6 respondents (17%) are confident data stored on-premises is secure and protected.
While ANZ and global respondents had similar confidence levels about the security and protection of their data in the cloud and at the edge, there was a notable 11% drop in ANZ respondents saying they were confident all their data stored on-premises is secured and protected compared to global respondents (28%).
"Paying ransoms goes beyond financial losses, perpetuating a harmful cycle that only encourages cybercriminals to continue targeting vulnerable organisations." says Scott McKinnel, country manager for ANZ at Tenable. "Tenable's recent study on Australia's largest organisations revealed over 290,000 potentially exploitable assets within their external attack surface. It is evident that organisations need to prioritise proactive security measures to protect sensitive data and critical systems, preventing the dire consequences of ransom payments."
Consequently, 88% of respondents said that to help win the war against ransomware, data and cybersecurity vendors must collaborate to provide complete and integrated anti-ransomware solutions, and 91% of respondents feel their organisation would benefit from a data security and management platform that provides insights on their overall security posture and cyber resilience.
This is especially urgent given that adequate data backup and recovery services are critical to have in order to qualify for cyber insurance - and not all solutions are created equal. While 3 in 4 (75%) respondents confirmed their company has cyber insurance, close to half (48%) of all respondents said it is now harder to obtain cyber insurance than it was in 2020. Respondents identified the three most critical technologies or capabilities required to secure cyber insurance are: "strong encryption" (39%), Multi-Factor Authentication (37%) and the "ability to verify the integrity of backups'' (34%). Interestingly, these cyber insurance insights and responses were consistent with those selected at a global level.
"IT and SecOps must co-own their company's cyber resilience outcomes to identify sensitive data and protect, detect, respond, and recover from cyberattacks," adds Alp. "In today's worsening cyber threat landscape, relying on backup and data recovery systems that are decades old or were not designed for hybrid data environments, and which lack modern data security capabilities, is a recipe for disaster. Instead, companies should be looking to align and integrate their data security and management platforms with their existing cybersecurity solutions because this will provide greater visibility into their security posture and improve cyber resilience."