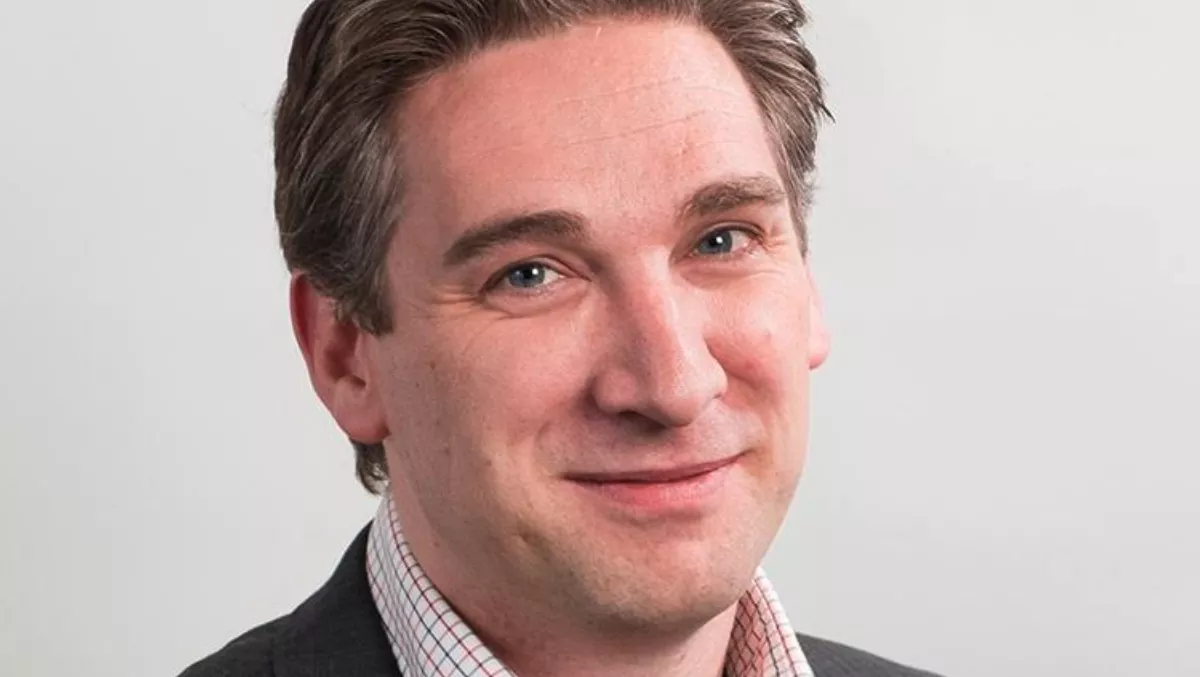 Compliance and cloud making SME security more complex
FYI, this story is more than a year old
Security is always going to be a challenge for organisations because it is such a big field and one that is constantly changing.
It will be a particular challenge for organisations that don't have a dedicated security professional on staff to constantly monitor the protective measures that are in place.
Even in larger organisations that might have a security team, it is difficult to stay up to date with changes in not just the threat landscape but also in the regulatory environment.
As banking watchdog APRA presses finance-sector organisations to tighten their IT security practices, a growing number of SMEs are suffering collateral damage.
APRA's latest prudential standard, CPS 234, came into force on July 1 of this year with the aim of improving the resilience of regulated entities against cybersecurity threats.
It also places the onus on executives to ensure that standards are maintained.
To meet CPS 234 requirements, APRA-regulated organisations must be able to demonstrate the compliance of their entire supply chain.
This is where the pain is being felt by SMEs that are finding themselves suddenly required to meet enterprise-grade security standards.
A new level of compliance
APRA's CPS 234 is just one example of an evolving global security regulatory landscape.
As compliance requirements continue to filter through the supply chain, they can come as a rude shock to a small business.
For example, an SME that might have been supplying goods or services to a bank or insurance company for years, is abruptly hit with demands to detail its entire security infrastructure.
Many SMEs report they are receiving questionnaires, some comprising hundreds of detailed questions, that must be completed and returned to their financial-sector client.
They fear that, if their security standards are deemed to be not up to scratch, they could lose the business.
Even if they can meet the required security standards, the job of completing the questionnaires is time-consuming and complicated.
Some SMEs are reporting that the questionnaires are typically very generic and not tailored to the goods or services they are providing.
For example, a small business might be supplying stationery to a bank but be required to answer multiple detailed questions about how personal data is managed, which may be completely irrelevant.
Aside from the questionnaire, SMEs that find themselves needing to comply with an official security framework will discover it is a complex and expensive exercise.
In many cases, the cost of doing so is likely to make retaining the client relationship unviable and so business may be lost.
Reliance on cloud introduces potential new security challenges
Using a public cloud service can often give an SME business a false sense of security.
Many assume that cloud platforms are secure by default and any applications or data stored there will be impervious to attack – The Ecosystm Cybersecurity study finds that 54% of Australian SMEs that use the public cloud rely only on the security features of the cloud provider, and do not see the need to supplement them.
This, unfortunately, should not be the case.
While the physical data center of a cloud provider may well have a strong level of physical security, this doesn't go far enough. Biometric locks on doors and redundant network links are great, but you need to take security further.
It's important that users of cloud platforms design and provide appropriate levels of security for their cloud workloads.
You'll need to have in place firewalls to protect external-facing applications and potentially similar protection for internally facing apps.
To assist with this, many security vendors are offering cloud versions of their security appliances that can remove much of the complexity and ensure high standards are maintained at all times.
The bottom line is that an organisation cannot outsource responsibility for its security.
You need to know where the line sits between security provided by the cloud platform and where your defences are required.
The primary threat remains the same
At the same time, the biggest threat faced by Australian SMEs remains ransomware.
In some ways it has dropped off the news agenda a bit recently, with data breaches being the more newsworthy topic, but there is no doubt that it is still causing massive problems.
The bottom line is that most businesses cannot afford any kind of downtime and disruption.
Having a backup is great and, of course, every business should have a comprehensive backup strategy in place.
However, preventing ransomware attacks from happening in the first place should always be a number one priority.
The best way to overcome these problems is through better user education.
People must understand the risks and the steps they can take to mitigate those risks.
The compliance environment is driving newer mandates – which only means that these user education efforts should be continual.
Finding a way forward
For any SME that works in a strong regulatory environment, there are key steps that need to be followed to minimise these difficulties.
These include:
Don't take a head-in-the-sand approach: The requirements of industry regulators, such as APRA, are not going to disappear. In fact, expect more industries to establish their own frameworks for privacy and security compliance, extending your potential exposure. So, regardless of whether you have a business relationship with an APRA-regulated firm or not, recognise that it is going to have an impact on your operations and start establishing the basics to protect your business.

Become informed: Take time now to assess the implications and the measures you will need to have in place, to satisfy specific industry requirements. Undertake research on security issues and the best practices being used to overcome them.

Be transparent: There is little point in trying to hide the fact that your business is not compliant - doing so will only cause significant problems down the track. Be open and honest about the security measures and processes you have in place and are planning for the future. A good corporate client and partner will support you on your journey in numerous ways including expertise, penetration tests, external audits and access to products and solutions to make you more effective in securing their information – it's in their interests to do so.|

Run regular, simulated phishing attack exercises: These will help you to measure how people within your organisation respond to potential phishing incidents. This can help make people aware of the risks associated with opening email attachments from unknown parties or visiting potentially infected websites.

Develop a security whitepaper: Creating a detailed written paper outlining the security controls you have in place can be an effective way to deal with requests from clients. They are likely to take some comfort from the fact that you have taken the time to carefully consider your position and have a strategy in place for future enhancement.

Reach out to an expert: If your business doesn't have the internal resources needed to meet required security standards, consider employing the services of an external expert. An experienced security firm can undertake a gap analysis of your business and infrastructure and make recommendations on what improvements are required.
By following these steps, Australian SMEs supplying goods and services to regulated industries can achieve compliance with new security requirements.
They can also be more confident that their IT security infrastructure will be able to withstand any threats that might occur.