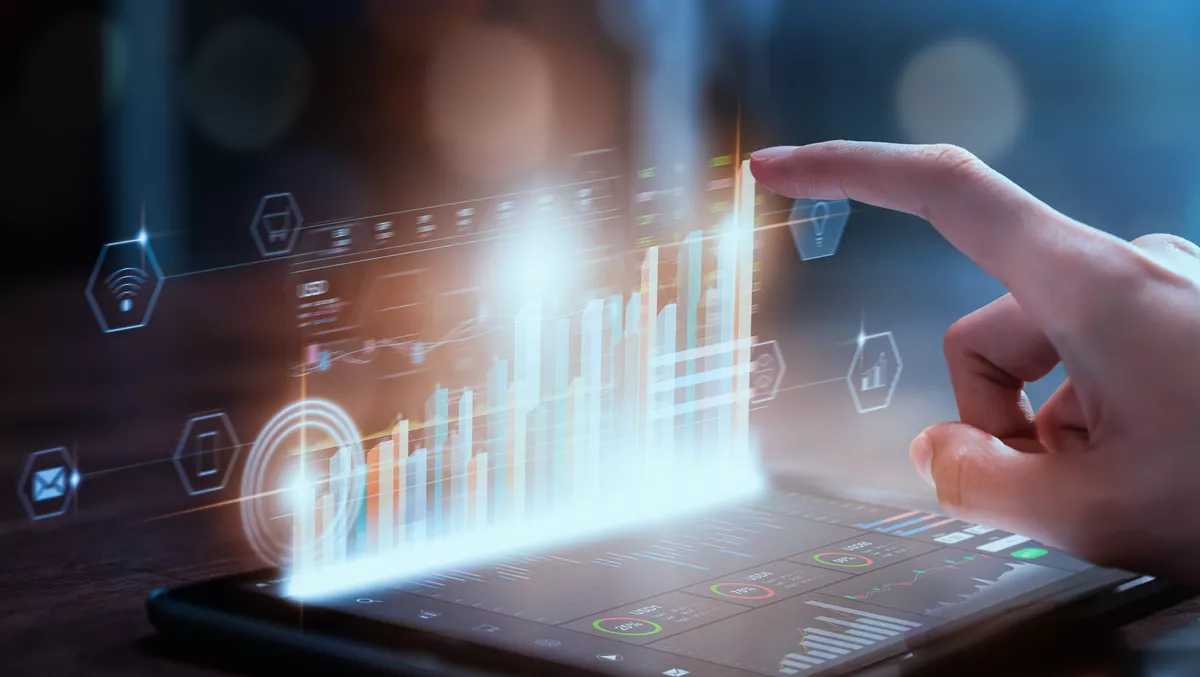 Data and analytics could be key to higher selling prices in APAC
FYI, this story is more than a year old
Sisense's latest report has found that almost half (45%) of data professionals in APAC think offering personalised, customised data and analytics to customers could allow them to increase the average selling price of their products or services.
The Future of Data Analytics Report 2022 - Asia Pacific Edition findings were based on an online survey of 1047 data professionals across APAC, including Australia, New Zealand, Hong Kong, Singapore, and China.
Other results from the survey include the fact that 43% of respondents think data and analytics would help build loyalty and retain customers.
Almost a third (31%) see data and analytics having a critical role in transformation efforts in their organisation.
Sisense says the respondents also think data derived from business systems is regarded as the most valuable. Yet, when it came to rating their organisation's ability to maximise the value of its data, respondents gave, on average, only a 6 out of 10 rating.
Challenges and obstacles to making the most of data
The survey found that almost two-thirds of respondents (61%) are concerned about data transmission. That's followed by effective analysis of data (58%) and inadequate systems in place to manage risk (58%).
There are also budget and executive buy-in barriers, with 46% of respondents citing budget limitations and 28% worried about securing top-down buy-in.
Sisense says half of those surveyed see data best practice as important or somewhat important to future-proofing business performance.
The survey shows around two-thirds (60%) of businesses also want better AI and predictive tools, more accurate data and real-time analytics.
However, 15% are fearful of change, risk-averse, and prefer to keep the status quo.
Sisense director of channels and alliances in APAC, Rohan Persaud, says organisations across the APAC region have far too much at stake not to be truly data-driven.
"Given the immense challenges caused by rapid market shifts, economic fluctuations, and advancements in technology; data professionals must transition to analytics solutions designed and available for everyone, including their customers," he says.
"If leveraged properly, data has the ability to unlock immense value and new opportunities that weren't previously apparent. Yet this report shows while organisations have more data than ever before, they don't have a clear understanding of how to turn it into actionable insights.
Persaud says many companies are just sitting on these goldmines, fearing to make a change.
"They're missing out on a massive opportunity to use their data to help reduce churn, drive adoption, and boost their bottom line," he says.
"It's clear that data and analytics are more than a 'nice to have' – they're a 'must have' and should be at the heart of all business decision-making.
The Sisense Future of Data Analytics Report 2022 - Asia Pacific Edition surveyed 1,047 data professionals in March 2022. Respondents were drawn from a diverse range of industries across a broad geographic cross-section of the APAC region.
Sisense says all respondents work at a company with at least 20 employees. They have the title of middle manager or higher in an information technology, marketing/advertising, sales, regulatory affairs, research and development, or production department. They also have at least some influence over decisions made for embedding analytics solutions into the delivery of their product or service.