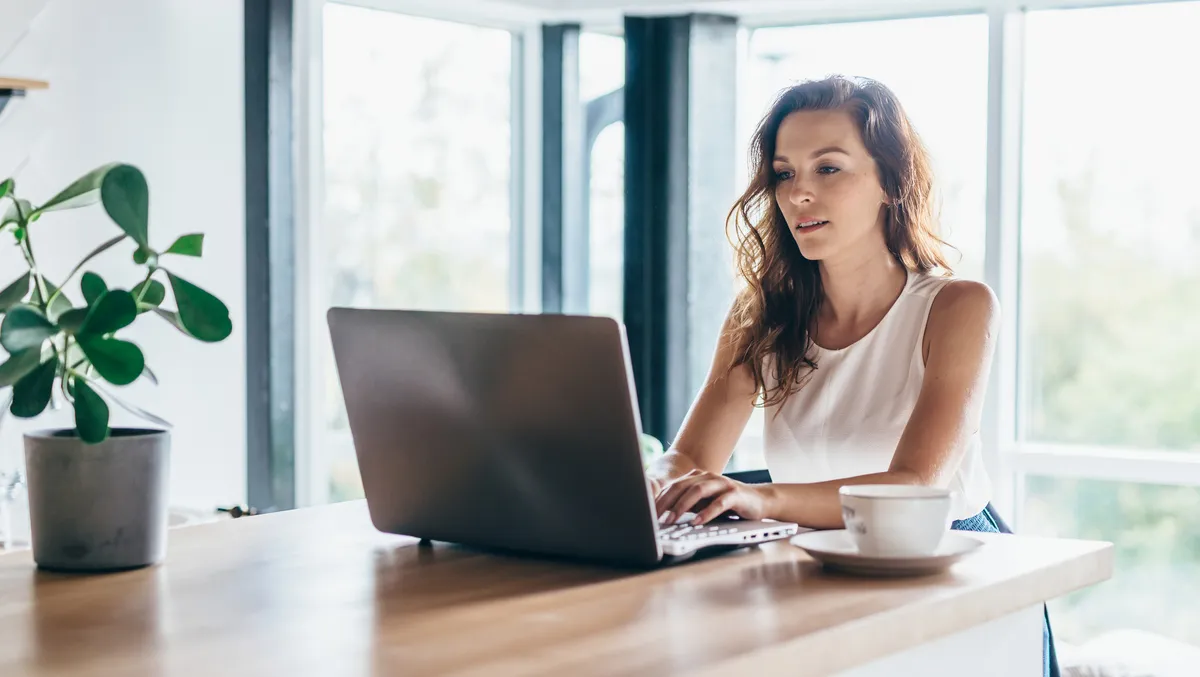 Exclusive: BizCover makes it easy to get business insurance
BizCover is an online insurance service that helps SMEs compare multiple quotes and buy business insurance. Operating entirely as an agent of the insurer, the company also manages the policy's lifecycle and allows customers to lodge claims with it.
BizCover operates in Australia and New Zealand, with similar offerings in the USA (BizInsure). It was founded in Sydney in 2008 and launched in NZ in 2011, now boasting a headcount of approximately 200 employees across ANZ.
BizCover is disrupting the global insurance sector and offers the only platform on the market that encompasses a full lifecycle transactional platform (policy quote, bind, issue, amend, renew, payments and document issue), making it a leader in commercial insurance technology distribution.
The company's online platform also connects small business owners with multiple leading insurers, streamlining the process of getting business insurance.
Instead of being bogged down by the traditional process of getting insurance, small businesses from more than 6,000 occupations can compare quotes and get covered instantly online.
The service is also available for SME insurance brokers through the company's brand, BizCover for Brokers (B4B). This helps brokers reach an efficiency unseen in the insurance space while connecting small business owners who use insurance brokers through the platform.
The system can also be very quickly White Labelled to give partners with an SME client base an insurance offering. Comparison sites like Compare the Market or Iselect use BizCover's technology as a white-labelled product.
Lastly, all of this provides a turnkey solution for insurers who require a technology platform and market distribution to effortlessly reach their customers with a solution at low cost and low risk.
Overall, BizCover's service has added value to its customers by reducing the time to purchase and providing market-leading price contestability for business insurance.
The company's range of business insurance products, all available through the platform, include:
Public Liability insurance
Professional Indemnity insurance
Cyber Liability insurance
Management Liability insurance
And Personal Accident & Illness insurance
Cyber Liability insurance is a hot topic in the wake of the string of recent high-profile cyber attacks.
Many small business owners only discuss implementing cybersecurity when thinking about data breaches. But that is only half the solution. What they fail to think about are the consequences to their business if hackers manage to get through their defences.
Small businesses are frequently in the firing line of cybercrime, and with each incident costing SMEs $63,500, it may be time for many to consider putting a financial safeguard in place.
Cyber Liability insurance provides a team of experts ready to help manage the situation and provide support when needed.
Moreover, a Cyber Liability policy could cover a huge variety of expenses, including:
Data breaches, such as theft or loss of client information
Network security breaches
Business interruption costs
Forensic investigation into the cause or scope of a breach
Data recovery costs
Cyber extortion
Crisis management costs (to protect or mitigate damage to a company's reputation resulting from a cyber event)
Loss and legal costs, including fines and penalties resulting from a third-party claim for data or network security breach against the business
Without a Cyber Liability policy, that extensive list may fall on the small business owner, which, for many, would be too much to bear.
BizCover plans to bolster its cyber offering on its platform, and, at the time of writing, the company intends to announce some major news about its Cyber Liability insurance in the coming weeks.
In addition, BizCover offers a Business Insurance package, which consists of multiple products that cover many different types of risks, including:
Building and Contents insurance
Tax Audit insurance
Business Interruption
Theft
Employment Practices Liability insurance
Money insurance
Employee Dishonesty insurance
Portable Equipment insurance
Machinery Breakdown insurance
Electronic Equipment insurance
Goods in Transit
And Statutory Liability insurance
When it comes to BizCover's customers, it found that the small business owners it serves were frustrated by the challenge of getting business insurance.
Too often, the time-consuming paperwork and poor service levels meant many people would simply forego getting business insurance and put it into the 'too-hard' basket.
Through BizCover's platform, the company has taken away the complex forms and paperwork and moved the process online. Small business owners only need to answer a few quick questions, and they can receive multiple quotes within seconds.
Once they've compared policies and decided which one is right for their situation, they can buy then and there, online. They can also instantly access their policy documents whenever needed. What's more, if the small business owner prefers to talk to a real person, BizCover's friendly team are always happy to help.
While SMEs are all different, whether by location, size, occupation, or even by the way they want to organise their insurance, most are influenced by the trend of innovation.
The progression of technology has cut the fat out of processes across nearly all sectors, from banking to farm work.
The insurance industry was considered a laggard in this space, falling behind its sister industries in financial services. Something was needed to grab the industry by the scruff of the neck and shake things up a bit.
BizCover is an Insurtech company at its heart. This is why the company is committed to implementing the latest digital technology across its platform and brands.
One recent example of innovation includes BizCover's AI-chatbot, Frankie, which helps direct customers through self-service. Other investments in the company's sales and customer care team have realised even more efficiencies.
When a customer requests a certificate, a phone prompt automatically sends it straight to them, and email enquiries are also automated to spot keywords and instantly respond.
This has resulted in the team being able to process up to 90% of such enquiries without any customer service agent involvement. Even customer quotes are automatically sorted to the correct campaign in the phone system, giving agents the correct information to answer in real-time.
BizCover's job is to help SMEs get insurance efficiently and on their own terms. The company has answered that call through its cutting-edge technology and approach to innovation.
The company knew SMEs would be hit hard by the pandemic and that it needed to ensure its services were ready and able to support its customers.
In April 2020, BizCover saw a significant increase in cancellations. With the start of lockdown, the company used its data to track the impacts of the pandemic and released its SME COVID-19 Index, capturing key indices of enquiries, new business, cancellations and renewals on a daily basis.
The breadth of data available immediately allowed BizCover to plan different customer service strategies to ensure that all customer experience goals were being met. This information was also made available on a weekly basis with insurers who had very limited data available. By making data available to BizCover's partners, the company could help make decisions that were based on fact rather than fear, steering its customer-focused programs.
The result was an overall customer stress release, in which BizCover simplified cancellation processes for customers having to close their business and introduced extended payment options to help active customers keep their insurance and manage the economic uncertainty. As a result of these initiatives, the company improved the cancellation rate from 80% to 20% below baseline levels.
A key learning from this process was that the better you make your customer experience, even when they plan to leave your service or product, the more likely you are to retain them. Many of BizCover's customers who cancelled during the pandemic have returned due to the empathy and level of customer care demonstrated during this time.
Since then, many SMEs have had to transition to a hybrid work model, which has brought about a change in risk profiles for many small businesses. People are now working from home and may have needed to adjust their business insurance due to these changes.
In response to the changing situation, BizCover launched its BizTalks hub – a news and views page tailored for small business owners. Through BizTalks and the company's blog page, small business owners now have access to the latest information about the issues that affect them - like adjusting to a hybrid work model – so they can continue to stay on top of the shifting business environment.