Exclusive: Marmalade empowers businesses to take control of their cash flow
Thu, 11th Aug 2022
FYI, this story is more than a year old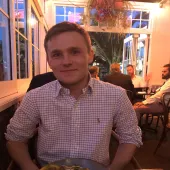 By Mitchell Hageman, Managing Editor
Marmalade has been making waves in the invoicing space across Australia with its world-first invoice payments platform, which helps empower organisations to take complete control of their cash flow.
"Marmalade is a world-first invoice payments platform that empowers you to take complete control of your cash-flow," says the company.
"Marmalade is not a loan or line of credit, we provide businesses with access to their money, precisely when they want it for a one off fee ranging from 3-5%."
Launched in October 2020 and headquartered in Melbourne, the company currently has over 30 employees with offices in Sydney and Brisbane as well. It is the brainchild of founder Luke Trickett, who first saw an opportunity in the market through his own personal experience and pain of not having invoices paid in a consistent fashion.
While setting up his first business, Blue Stamp Company, Trickett relied on his wife's income from her own business to support the two of them.
The income that was coming in was extremely lumpy. It would take over 90 days for an invoice to be paid, and that payment would have to last the couple three months. This understandably became very difficult to manage, especially when the payments began to become less predictable.
This led to the couple having to rely on loans from family along with a number of credit cards, and they were continually cycling balance transfers to make ends meet. Applications for loans from lenders were also declined, and this ultimately resulted in the couple having to sell their house.
After this experience of living with the pain of invoice payment, Trickett started to look more into the market and believed there was a better way.
The more he investigated the space, he saw that Xero had a considerable market share for small businesses and saw this as the vehicle to reach these businesses and intermediate the payment of invoices. Afterpay was also starting to become a new way to monetise credit through a payment.
Combining insight from these two businesses and in light of his own experiences of invoice payment, Trickett deduced that there was a better way for small businesses to access their money when they need it, in a really flexible and low cost way without it being another loan or liability.
When looking back, every option they had available through banks, family or friends was always a loan. When what they really needed was their invoices just to be paid.
Acting as a fit for almost any B2B industry, Marmalade comes with a range of payment options, so customers can pay the way that works for them. Marmalade can also accept any invoice payment method that an organisation and customer prefer, whether it be bank transfer, cards or direct debit. An added benefit is that there are no fees for customers unless they pay with a credit card. Marmalade also provides businesses with the ability to cash-in invoices (receive early payment).
While there are plenty of groundbreaking technological elements in these offerings, Marmalade also focuses on three key pillars to ensure the ultimate in invoicing technology. Risk technology, payment automation and third-party integrations make up the Marmalade technology ecosystem and together, they form a unique value proposition for users.
The company says that they are also invested heavily in machine learning for automating and improving payment processing capabilities. These services are built in python and deployed to AWS where they will be able to scale them as necessary with ease.
Furthermore, because they process all invoices, not just the ones that are cashed in, the company is able to reconcile customers' accounts free of charge. This removes the admin resourcing required to match payments and organise books which often takes up valuable time and resources. And to top it off, there are no subscription or ongoing monthly costs.
Marmalade also works with a number of technology partners to ensure a seamless experience. They have data pipelines from accounting platforms such as Xero and Quickbooks, and banking data from Yodlee, while a partnership with Zepto allows capability to manage the invoice payment lifecycle with their powerful APIs.
And when it comes to success, the proof is in the numbers.
"We have seen huge growth across our key indicators over the past six months. To put this into context, during this period, Marmalade has processed nearly $100 million in invoices, up 170% from the previous period," the company says.
While currently operating solely in the Australian market, the company says they are constantly exploring other markets as well, hinting at a bright and expansive future for Marmalade and its customers.