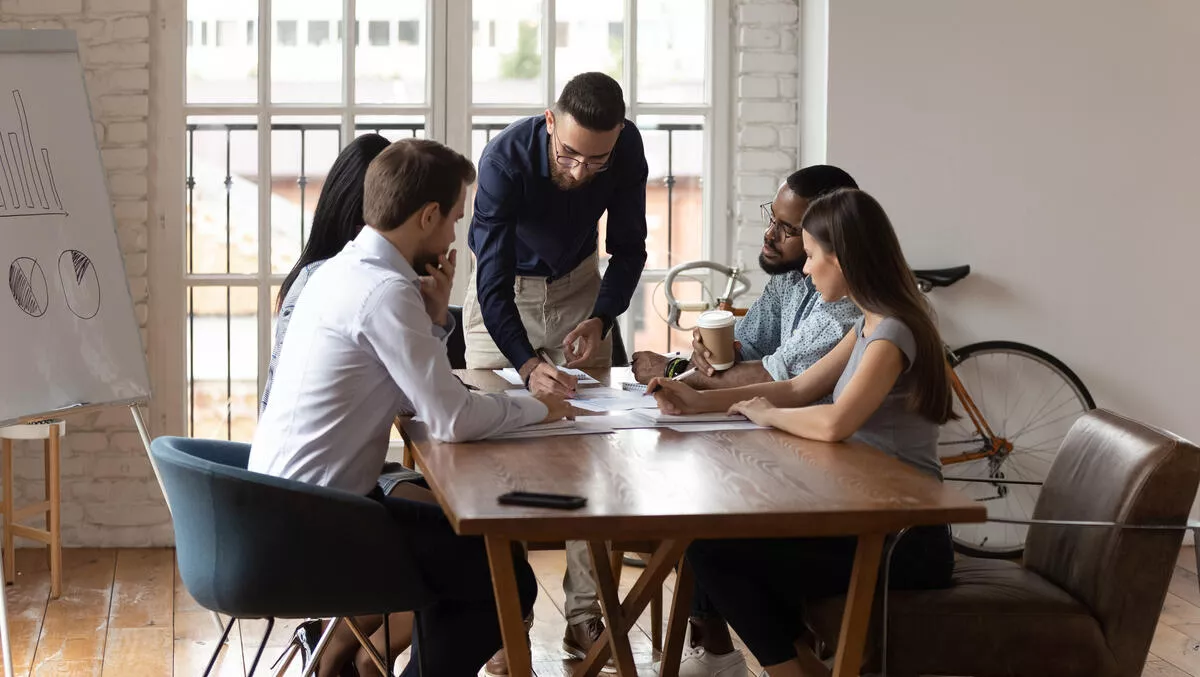 Finance and IT collaboration to drive post pandemic recovery in Australia
Finance and IT mergers are set to drive COVID-19 recovery for Australia, according to a new study commissioned by SAP Concur and conducted by Oxford Economics.
The study, titled 'Leadership in a new era: how finance and IT leaders are guiding post-pandemic strategy', finds that Australian finance and IT decision-makers are strongly positioned to lead the COVID-19 business recovery, however to do so they must collaborate and break down functional silos.
According to the study, geographic isolation helped Australian businesses keep the negative business impacts of COVID-19 to a minimum compared to other countries. However, finance and IT leaders were forced to make decisions about how they would conduct business in the new digital environment.
Nearly two-thirds (61%) of Australian finance and IT leaders expected to play a greater part in setting the overall company strategy moving forward, the most of any country included in the global survey, and nearly half (46%) said they were already doing so.
Even so, finance and IT decision-makers must deepen their collaboration, and while 57% said the two functions collaborated well together, only 38% of Australian finance leaders said they had a unified strategy with IT to support business expansion.
Overall, working across functions remains a significant hurdle for many organisations, with 46% of Australian companies acknowledging that different parts of their business tend to be siloed, compared to 35% in other countries.
This may remain a challenge for Australian business as 41% believed it was a top obstacle to meeting functional goals. The researchers state it does also provide an opportunity for finance and IT leaders to lead by example and break down organisational silos.
The survey also highlighted that the pandemic and its aftereffects continue to present challenges, with Australian finance and IT leaders saying many aspects of their day-to-day jobs had become harder.
Nearly three-quarters (71%) said financial planning and analysis were more difficult, along with employee compliance with expense policies (64%), and compliance with tax and employment regulations (57%).
SAP Concur senior vice president and general manager for Asia Pacific Japan, Matt Goss, says, "Strong collaboration across functions, especially between finance and IT, will be critical to businesses under newly crafted operating models.
"This includes a laser focus on improving efficiencies and removing the duplication of processes and administrative bottlenecks. Organisations that do this will be better equipped to handle unforeseen challenges, while others risk falling further behind."
Goss says, "Looking ahead to 2023, Australian decision-makers have set functional goals of increasing efficiency and digitising processes. Their organisational goals are focused on increasing market share as well as improving productivity.
"The key to achieving this is automation. Cloud, mobile, and technology that leverages artificial intelligence (AI) have emerged as a solid foundation of the new technology infrastructure. Using automation to replace manual or semi-automated processes will drive better business efficiencies and break down organisational silos.
"In other countries, we are already seeing that digitising financial processes such as invoice management has led to increased agility and resiliency for 43% of the surveyed companies, digitisation of expense management increased productivity for 42% of businesses, and digitising cash flow management increased collaboration for 35% of organisations.
"We are beginning to see the same trends in Australian organisations that automate financial processes. Despite this, it's only early days for digitisation."
Goss concludes, "As more companies adopt digital solutions and transform their processes, no doubt more benefits will emerge. The results so far strongly suggest positive outcomes are on the horizon for organisations that turn to automation."
Related stories
Top stories