Financial services company completes funding round, launches to SMBs
Wed, 2nd Jun 2021
FYI, this story is more than a year old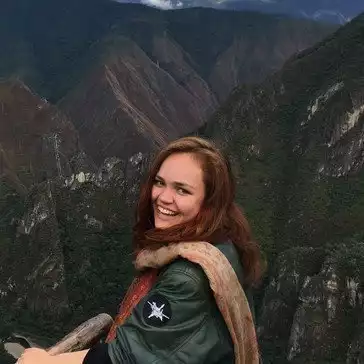 By Catherine Knowles, Journalist
Paytron, a financial services business, has raised $4.35 million in its latest seed funding round, with the money going towards helping SMBs better manage their finances.
Paytron is the product of Jaco Veldsman and Francois Henrion, two senior banking professionals each with 21 years of experience in financial services.
Major investors in the company include early-stage Australian based VC fund Carthona Capital and Germany's Picus Capital.
Following the completion of its seed funding round, Paytron has officially launched in Australia, and is looking to shake up the payments industry through advanced automation technology.
Paytron provides an all-in-one financial cloud solution that provides Australian businesses with: multi-currency business accounts, automated invoice workflows, and end-to-end Xero integration.
According to Paytron, SMBs are traditionally inundated with paperwork and outdated systems which don't communicate with each other and can result in user error and time wasted repeating tasks.
Paytron lets businesses streamline their finances and replace up to three systems, with the ability to make payments in AUD and 30 other currencies to overseas suppliers, vendors and service providers.
It can also capture and digitise invoices from PDF, schedule payments, send reminders and offers automated fraud protection by detecting suspicious changes on invoice payment details.
Paytron is a solution for local and international bill payments that offers full integration with accounting software Xero.
Available to Xero subscribers in Australia, Paytron simplifies these payments and reconciles everything in Xero. This will shave hours per week off the workload of the business owner or their bookkeeper, the company states.
The solution can also be used with other accounting software.
Essentially, Paytron aims to fill the gap between smaller businesses and large organisations that have access to top-end financial services, allowing SMBs to manage their finances securely and efficiently through one platform.
Paytron co-founder Jaco Veldsman says, "After months of developing and refining our product, we're finally ready to share Paytron with the world. During the crisis, we witnessed how inefficient the world of business payments still is.
"Large companies solve inefficiencies by throwing people at the problem, but this is unnecessary and not feasible for smaller companies.
"Removing these hurdles allows small business owners or their bookkeepers to focus on value- adding, rather than data re-entry. Business competition is tough enough as it is.
"There is no place for the bureaucracy involved in setting up and managing overseas transactions - it doesn't have to be this way.
"We created Paytron to level the playing field between smaller businesses and established players, and we're so excited to have the backing from Carthona Capital, Picus Capital to help make our vision a reality.
Paytron co-founder Francois Henrion says, "One of the most common misconceptions about the world of business is how complex and difficult payments are in comparison to what is experienced as a retail consumer.
"We see Paytron as the natural evolution of this process, using automation to get rid of manual data entry (and the errors that go with it), and allowing SMBs to quickly make payments across different geographies and time zones, regardless of the platforms they use.
"With Paytron, accountants and bookkeepers can be far more efficient and accurate for their clients, which is good for everybody.
"We've already experienced massive demand for our services, and look forward to building out our services following the official launch today.
Paytron offers a basic free account, with the premium service starting at $19.95 per month. As part of their launch, the team is offering the first year free for businesses who sign up before the end of the financial year.