Global telecom IoT market to reach over $3.3 billion by 2032
Mon, 31st Oct 2022
FYI, this story is more than a year old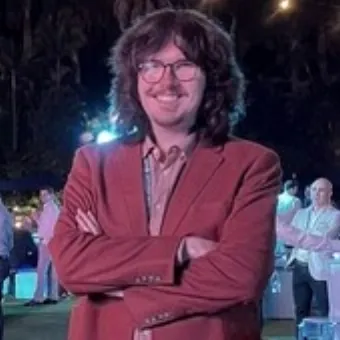 By Zach Thompson, News Editor
The global telecom Internet of Things (IoT) market is estimated to reach a worth of almost US$3,31,542.6 million in the next decade, according to Future Market Insights.
The projected global telecom IoT market value by the end of 2022 is anticipated to be roughly $45.7 million, with an expected CAGR of 21.9% from 2022 to 2032.
Future Market Insights' Telecom Internet Of Things (IoT) Market report notes that this market and CAGR growth is the result of an increasing demand for improved connectivity solutions to connect smart devices.
In addition, as a provider of improved connectivity to a range of smart devices, telecom IoT is considered to be the fastest-growing market.
Future Market Insights says technology plays a crucial role in the development of this market, and in particular, innovation in this area is partly responsible for driving its rapid growth.
The other aspect fostering this growth is intelligent transportation systems being more widely adopted, as well as the ever-growing number of smartphones and tablets available.
IoT as a technology is founded on the idea that everything around us should be electronically integrated and interconnected.
As a result, telecom operators are now using digital platforms that combine connectivity, analysis, mobile security and cloud to support business, and all these generate major opportunities to grow revenue.
Important applications, including logistics tracking, traffic management, smart healthcare and others, are also contributing to the growth of the telecom Internet of Things market.
Some of the other factors contributing to the increasing adoption of telecom IoT are the growing penetration of smart connected devices and the demand for automation in communication operations and network bandwidth management.
Moreover, the development of next-gen wireless networks and increasing use of smart technology and distributed applications are predicted to cause considerable growth prospects for the telecom IoT market in the future.
The key market players in telecom IoT include AT&T, Ericsson, Verizon, Sprint, Vodafone, China Mobile, Swisscom AG, Aeris, Deutsche Telekom AG and others.
When it comes to geography, Future Market Insights says North America will be the largest market due to stringent IoT regulations and the presence of a large number of telecom Internet of Things service providers in the region.
However, the APAC market is expected to witness exponential growth as the fastest-growing region for telecom IoT due to the growing smart devices market and smart technology, as well as having a large number of early adopters of smart technology.
Drivers
As well as a growing demand for better connectivity solutions to connect smart devices, another major driver is an increased need for mobile computing devices and network capacity to access connected services.
A further driver is the growing desire for a telecommunication cloud for smart network bandwidth management and automation in communication operations.
Future Market Insights explains that improving smart technology and distributed applications will increase this demand.
Challenges
The main challenge within the IoT telecom market is the necessity for the network operator to be able to provide fast, reliable and uninterrupted connectivity.
Additionally, the increase of connected devices and management of personal data have brought with them significant issues regarding the privacy and security of customer information for companies in the market.