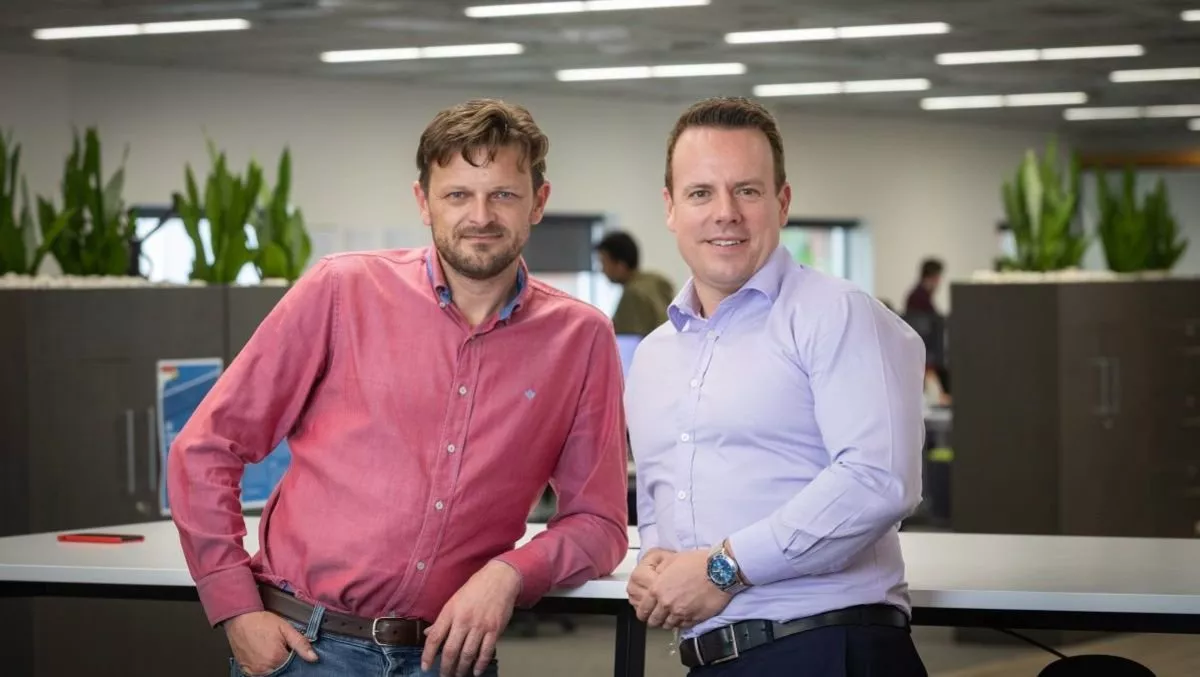 Harmoney reshuffles senior exec team; appoints new CEO for 2020
FYI, this story is more than a year old
Australasian marketplace lender Harmoney has appointed Australian-based David Stevens as its new CEO, effective early 2020.
Stevens will replace outgoing CEO Neil Roberts, who is also the company's founder. Roberts will focus on strategy and product as the platform continues to innovate across Australasia. Co-CEO Brag Hagstrom will move to a new role as COO.
Commenting on Stevens' appointment, Neil Roberts says that he has an ability to spot market opportunity.
"There are few people in Australasia who can match him for consumer finance and capital markets experience, which is invaluable as we move into the next phase of growth for Harmoney," he says.
"David recognises that there is a tremendous opportunity to equal and surpass the New Zealand growth rate in Australia relative to the size of the market, and he is the right person to lead this given his intimate knowledge of both countries' financial services sectors."
Stevens comes from a long background of senior leadership roles, including CEO and CFO.
He most recently led a start-up, MiFund, a leading provider of medical payment options for patients in Australia. He was also instrumental in securing a 35% equity stake in MiFund by the Bank of Queensland.
He has also worked as CFO and MD of financial services company FlexiGroup for almost 10 years.
Stevens directed numerous M&A transactions and led large teams in the strategic growth of what was a small company to an $1 billion ASX200-listed business. He managed the acquisition of Fisher & Paykel Finance and spent considerable time in New Zealand in the course of his work in the local side of the business.
"The senior leadership has done a fantastic job driving Harmoney to this point, it is now a mature business and I can be useful as we take the business to the next level. The performance of
Harmoney to date has been miles ahead of the Australian competition – what Neil and his team have developed is world-class," says Stevens.
"One impressive feature which sets Harmoney apart is the risk-based model of loan pricing, which works very effectively in providing affordable loans for multiple types of customers through an efficient, real-time platform which is also highly efficient in converting customers to the business by way of its straight through processing without the need to increase spend."
Quick facts about Harmoney:
● In FY15-19, generated 1586% income growth, 103% income CAGR and $94.8m cumulative income, 115 employees;
● Raised $32m in capital and invested substantially in its marketplace infrastructure;
● Assessed more than $7.96b in loan applications;
● Facilitated more than to $1.2 billion in loan volume ($100m in Australia) via 59,000
loans;
● Paid $165 million in interest to lenders;
● Has been awarded the Canstar 5-award Outstanding Value (A1 – A5) two years in a
row;
● Created highly skilled and highly paid roles for 115 FTEs in Auckland, Sydney, and
Suva;
● Was a finalist 2017 NZ Hi-Tech Awards.
Related stories
Top stories