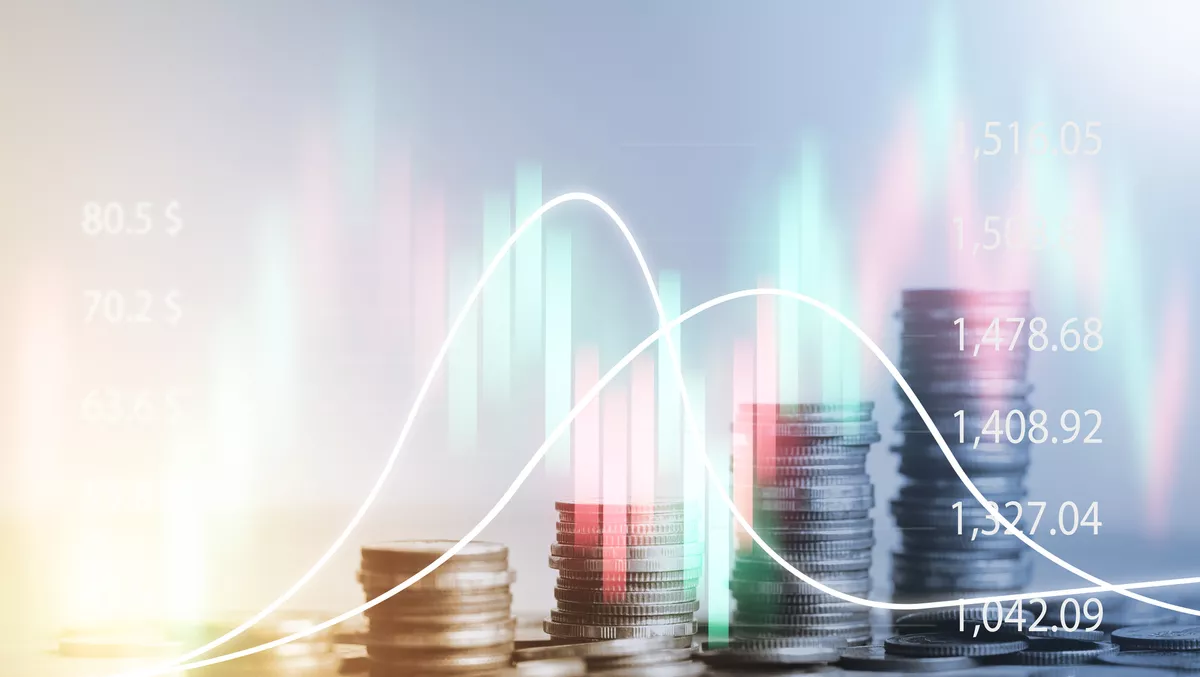 How to achieve your monthly recurring revenue goals
FYI, this story is more than a year old
Article by BitTitan Asia Pacific director Brad Rosairo.
Monthly recurring revenue (MRR) is the ultimate goal, the most important issue on which anyone in the IT channel should focus.
As the developer of a comprehensive migration toolset for the complete MSP, my company aids the service provider who goes far beyond monitoring and actioning alerts to complete administration and proactive management of customer networks.
We only succeed when MSPs make money.
Thousands have expanded their businesses dramatically by offering their customers certainty that their data, email, documents and all other migrations are complete and accurate when moving from on-premises to
Microsoft Office 365 environments. Beyond this, they provide the training and ongoing support required to keep users productive.
So let's examine how MRR works, then explore the services customers need in assessing their network's current state, data assets, user communities, and steps for determining their future state.
They will need help selecting their preferred Office 365 plan and the cloud subscriptions that support it, configuring those options, planning and designing their new cloud-based environments, and developing an initial project plan. All of these are fee-based, revenue-generating activities.
Executing the project plan will require various services, including ordering subscriptions, provisioning and configuring the services, upgrading client devices, migrating data and applications, integrating cloud providers' services, and more.
Then address users, ensuring they are trained in using Office 365 and related applications effectively. Ensure they are comfortable with self-service portals and support options.
Fee-Paid Planning Services
It shouldn't be so common to add value at no charge, yet resellers, cloud sellers, systems integrators and others still give away value-added services. These include initial system design, upfront consulting, planning, and order management.
My company's most successful partners charge for these services. Their first offering to a new client provides the planning and design required before Office 365 or any other cloud service can be ordered.
Other fee-paying examples include initial consulting, application inventory and evaluation, solution architecture and cloud service selection, information architecture and capacity planning, security with cloud integration design, and application and environment transition planning.
Ultimately, customers want to enter their first day with their new services ready to produce.
Today's cloud integrators combine hardware, software and services from various cloud providers. They are responsible for ensuring that services from multiple cloud providers interact well.
The integrator must provide customers with complete, superior solutions. Data must be backed up. The network and data must be secure and protected. Access must be secure and reliable. User collaboration must be facilitated, and applications must achieve desired functions and results.
An MSP's value depends on awareness of shifts in the cloud services market, its impact on customers, and recommendations for their business.
Growing Revenue on Migration and Deployment
Most channel partners have had customers seek help after trying to deploy Office 365 themselves. Some find many cloud services challenging to implement. They need expert help since many find provisioning and deployment challenging to configure IP addresses, DNS servers and other internet services.
Data migration is even more challenging. A project might be a simple cutover with a migration app or require tons of conversion, re-mapping and account manipulations. Again, a customer should be completely ready to use the new services on day one.
MSPs can't remain reactive. This requires confirming the functionality of every user device, plus the preparedness of every user. Training on the applications, the platform, best security practices, and self-service portals should be completed before rollout.
Services that should be incorporated into a complete program during the transition include user transition training, cloud service provisioning, email system migration, email archiving, data migration, and user deployment and rollout.
Initiating MRR
MRR is generated from Office 365 licences, data backup services, online security services, and all other cloud services that pay commissions.
Some of these services are familiar, such as help desk and field support. Most MSPs already offer network monitoring, including alerting and actioning of anomalies, monthly performance reporting, regular reviews, improvement recommendations, and more.
Every cloud-delivered service requires monitoring. We can almost guarantee that an SLA performance report from the provider will always match their invoice. Customers need an objective third party to keep those providers honest.
In the cloud, add capacity management. A significant value of cloud computing is that users pay only for what they use. But someone must keep an eye on the storage, memory, and processor services that users request to determine when they've finished using them and left them idle instead of releasing them.
Customers save unbelievable amounts of money when MSPs keep them from paying for services they never use. When MRR is generated from support services, an MSP keeps 100% of the profit but needs to calculate the fully loaded burden to compute a total cost. Even so, income will far exceed the subscription commissions. This is the MRR on which most want to focus: customer fees for ongoing support services.
After the launch of the subscription, these services include day zero transition support, user support program, network and cloud service QoS monitoring and management program, and capacity management.
Improve the Process
There is a danger in remaining completely reactive in executing a support agreement. The system alerts you, you determine a course of action, and then resolve the problem. But what if there are no problems?
There is danger in remaining reactive in the execution. The problem with having no service events is that the customer never sees the MSP in action. The issue emerges at renewal time when a customer asks why they should bother renewing.
So MSPs must be proactive and predictive, anticipating problems and working on them before they occur. When reporting on activities to a customer, the MSP becomes highly visible.
Go further. Offer new ideas, as requirements, projects, initiatives, users and applications require the system to adapt. Talk with users to understand their experiences with the systems in place and surface fresh ideas to better serve each customer.
The ability to renew support agreements and drive continuing MRR depends on remaining highly visible. Do more frequent reports, hold review meetings, or convert these from phone to video.
Construct a plan for managing each account more productively. Maintain a 'keep-in-touch' culture and discipline by requiring every account team to report regularly on their latest contacts.
Keep improving their environment, and the MSP will enjoy more MRR for many years to come.