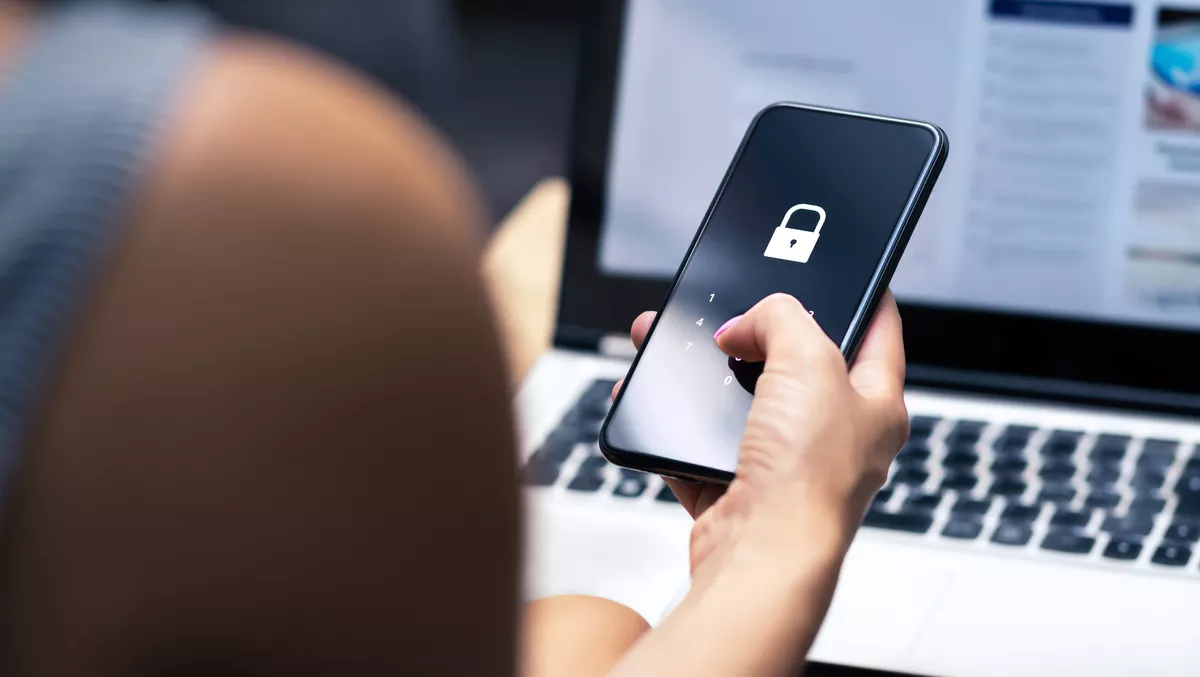 IDC and GBG examine the Australian perspective on digital identity verification
FYI, this story is more than a year old
Customer identity is the foundation of customer engagement and trust, particularly during a time when organisations are onboarding more customers than ever before.
But to get the customer experience right and achieve the required identity verification processes, organisations need to understand customer expectations, compliance needs and new technologies.
With biometrics and intelligence-driven capabilities driving the leading edge of customer identity innovation, what does that mean for finding solutions for the challenges in identity intelligence?
That was the focus of a webinar hosted by GBG and IDC, which explores how businesses in Australia could use digital identity and identity verification.
IDC Financial Insights Asia Pacific associate vice president and head of research and consulting, Michael Araneta took viewers through an online survey of Australian consumers, which examined consumer perceptions of identity verification methods including face to face, phone, biometric, and document verification.
Australians between 18-44 prefer phone verification, while those aged 45+ prefer face to face verification, followed by online data verification.
He says, "Currently what we are seeing is that 61% of Australians prefer face to face verification, phone verification comes in at 10%, online data verification at 17% and facial biometric and document verification 12%.
Face to face verification is preferred simply because it is the experience that most consumers are most familiar with, however, phone verification in combination with face to face verification makes a strong combination.
"There is still a lot of trust building that needs to be established, especially as we move towards this newer more capable facial biometric and document verification process," says Araneta.
He adds, "95% of consumers expect face to face verification as well as phone verification to take five to 30 minutes, and 94% expect the same process for phone verification. On the other hand, 71% of Australians believe online verification that requires manual data would take under five minutes. If you look at expectations for facial biometric and document verification, the entire process takes just under a minute.
People are more likely to use digital or online ID verification if large, reputable organisations like governments and banks lead the way. Consumers also need to know that their data, particularly biometric data is secure and how their data is being used.
"Once that is established, more and more consumers will start to prefer and trust these services," Araneta adds.
IDC and GBG also surveyed 300 Australian businesses about their activities relating to digital identity The survey found that almost all respondents use at least three ways to do identity verification, and many use digital identity services such as voice verification, digital fingerprint verification, and facial biometrics.
They feel overwhelmed by the options, however, they also want to support their customers with better onboarding experiences. Security and fraud prevention are also top concerns, particularly in areas such as impersonation, account takeover, spoofing, scams, identity theft, ghost fraud, and fake identity documents.
Araneta then hosts a panel discussion with GBG Australia and New Zealand regional general manager Carol Chris, IDC Financial Insights Asia Pacific adjunct CIO Steve Shipley, and thelawstore CEO Ian Hendey.
"Identity verification is becoming a critical moment and increasingly critical moment in our digital lives. And this is a high impact processes particularly for those institutions that are bigger and more trusted in the industry and in Australia. Our survey found that the most trusted institutions would come from financial services, healthcare, and the public sector.
He asks why consumers have higher expectations for these industries in terms of online digital verification.
Carol Chris explains, "Organisations need to focus on the whole journey. The ID verification solution needs to provide ease of use for the customer, but education is also critical. When that process is not simple and there's no education, it makes it hard for the customer. There also needs to be reinforced security around the service. We're all attuned to cybersecurity issues and anti-money laundering breaches. In most cases, customers are dealing with high value transactions so there needs to be an expectation that they're secure and compliant from a regulatory perspective.
Araneta also chatted with Chris about how organisations can scale identity solutions.
Chris says, "Our flagship product is greenID which is an end to end solution that includes everything from biometrics and OCR, scanning right through to the date of verification. It can be integrated into a portal or to an app. Annually, we provide identity verification for new users to an organisations. One of our big events is the Melbourne Cup, where we have a lot of customers. During the last Cup, we registered 220,000 new users in a day. Volume and spikes are no issue for us - we have the capacity to manage these spikes based on different seasons and time of year.
The research shared today actually reinforces that over time, people will get used to the solutions and biometrics and OCR capability. Adoption is growing and once people have a good experience, their loyalty will grow too.
Organisations need to be clear about what identity verification looks like, they need to make the right decisions about technology that can provide a smooth, fast experience, and to meet customer expectations. It's all about knowing your customer, and then making the right technology solutions and delivering the right experience make it all work together to get the right results.