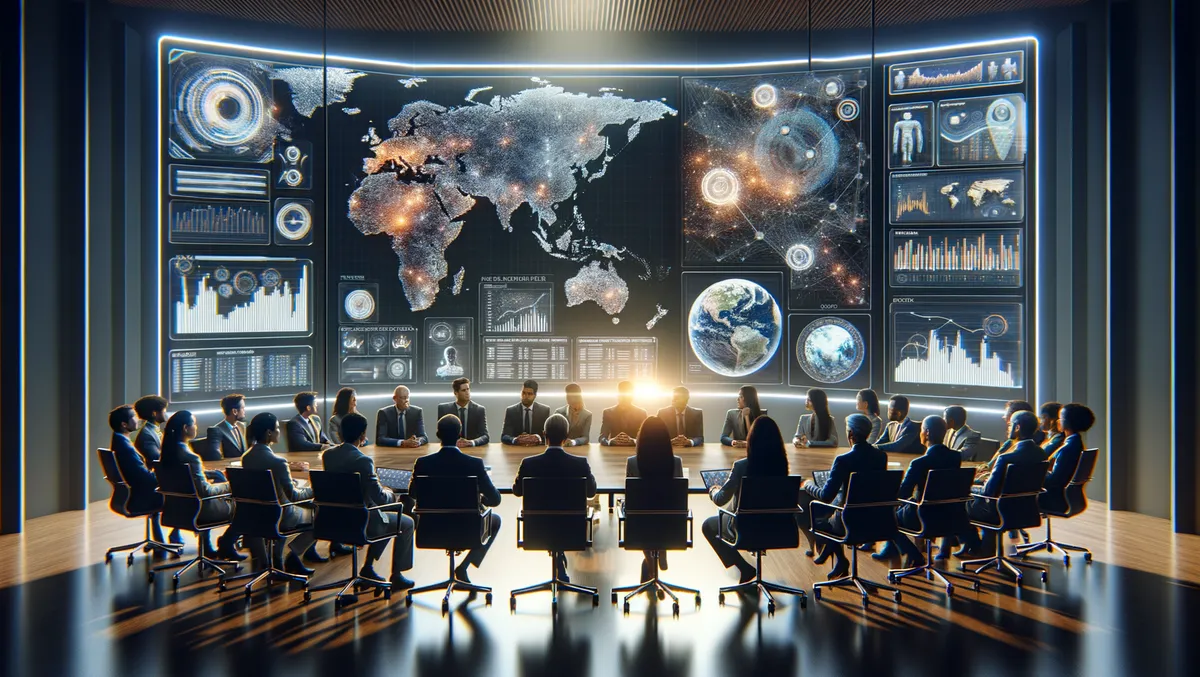 Immuta's report reveals global struggle to stay abreast with AI advancements
Data security company, Immuta, has unveiled its fourth annual 'State of Data Security Report', revealing that while artificial intelligence (AI) is a common consideration for global executives, over half struggle to keep up with the rapid pace of AI's advancement. This dichotomy has led to a mixture of anticipation and alarm for what lies ahead in the next couple of years, the report states.
The study, involving 700 data and security leaders from cloud-based enterprise companies spanning the UK, US, Canada, and Australia, found that 88% of executives claimed that their employees are using AI. However, 50% admitted that their organisation encounters difficulties in keeping up with AI's ongoing progress.
However, only 20% of respondents see the full integration of AI as a top business objective for 2024. Instead, data governance and security were the predominant concerns.
CEO of Immuta, Matt Carroll, commented on the findings, saying, "With the rapid onset of AI solutions and ongoing push to migrate data to the cloud, data leaders are now grappling with how to prioritise data security, agility, and visibility."
He added that businesses must design "AI-specific security strategies that include the right protocols and policies to protect data."
Further results from the research show that AI triggers both enthusiasm and security risks for data professionals. The survey discovered that 88% of data professionals noted their employees are using AI to improve productivity and streamline processes.
Despite this, just over half of respondents (56%) cited that their greatest concern was the exposure of sensitive data via an AI prompt. This has underscored the importance of creating AI-specific security strategies and policies.
While the value of AI is recognised across sectors, trust, security, and compliance remain leading organisational priorities. Almost all (88%) data leaders believe that data security will become an even higher priority in the next 12 months, taking precedence over AI.
With 80% of data professionals indicating that their data protection capabilities have improved compared to a year ago, data security is poised to remain a growing priority amid the evolving threat landscape.
The report also highlights the complexity of data ownership. There is no clear owner of data security across organisations. Respondents indicated that the most common job title accountable for data security was either Data Privacy or Security Manager (19%) or Chief Technology Officer (15%).
However, numerous other roles were also identified as being responsible for data security. This lack of clear ownership creates challenges around managing security collaboratively and can lead to insecure deployments, the study finds.
Finally, issues relating to data access remain a major obstacle for businesses. According to the report, 33% of respondents identified a lack of visibility into data sharing and usage as their biggest security challenge leading to missed business opportunities. Meanwhile, 56% claimed that data security processes slow down access to data, signifying that over half of organisations are sacrificing some level of data-driven value for essential security outcomes.