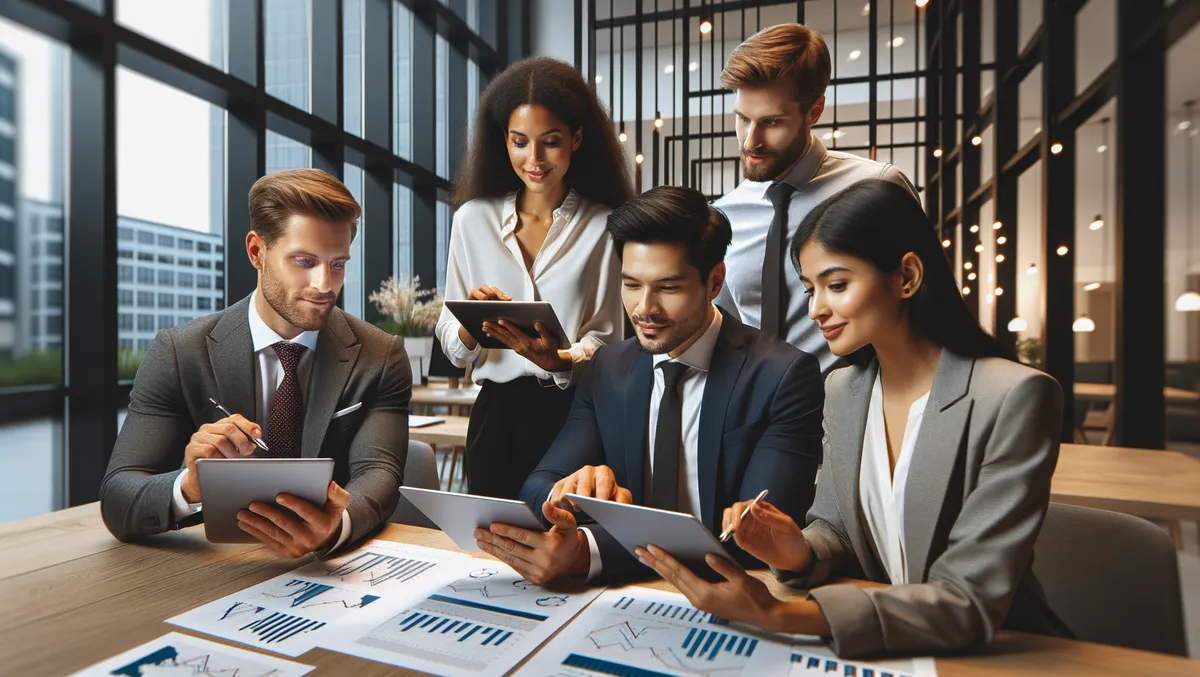 Investment institutions recognise data power but lack capability, says study
A recent survey conducted by State Street reveals that major investment institutions acknowledge data's transformative power but lack the technical capability to harness it fully.
The findings of the State Street Data Opportunity Study 2023, which analysed responses from 520 global asset owners and managers, including 35 from Australia, show that the finance industry is increasingly looking towards a data-driven future.
Tim Helyar, State Street Country Head in Australia, elaborates on the significance of these results. According to Helyar, "more than 80% of institutions expect sizeable opportunities to emerge from enhanced data management and usage."
The study distilled a positive optimism, with almost 40% of the respondents anticipating significant or transformational prospects deriving from advanced data utilisation.
As organisations integrate their front, middle, and back-office systems, they broaden their data usage perspectives. They view this integration as an enabler for enhanced decision-making beyond tactical reporting or cost control initiatives.
"And the result of a holistic data strategy has been increased investment returns and tremendous customer success," stated Tim Helyar.
The survey validates this claim, demonstrating that 65% of asset owners witnessed an improvement in their investment returns by at least 10% through deploying a comprehensive data strategy. Almost 75% of traditional asset managers noticed at least a 10% increase in customer retention.
In Australia, interest in obtaining a comprehensive view of fund performance is soaring. Asset owners aim to clearly understand complex data strands from an array of sources integral to their portfolios from the start of the trading day.
Heylar continues: "In Australia, asset owners are particularly interested in achieving a 'whole of fund' view."
"They want to understand where complex strands of data from multiple sources, some external, and across disparate areas of their portfolios, are from the start of the trading day, and every day."
Despite the apparent incentives, over 75% of institutions rate their data capabilities across access, analytics, accuracy, and governance as nascent or intermediate. "For the majority of the respondents, more than 25% of their existing technology needs an upgrade to meet their strategic goals," Helyar commented.
Institutional efforts currently focus on talent development, enhancement of data governance, and cyber-security fortification. Over the short to medium term, a gradual shift towards cloud storage, big data, and artificial intelligence (AI) is anticipated.
Institutions forecast the permeation of AI into diverse functions such as cyber-security, customer experience, and investment analysis, ultimately leading to AI-enabled personalised investment advice.
However, this forward momentum is not without its hurdles. One of the key challenges lies in sourcing data-literate talent, with a lack of skilled personnel causing project delays and high contractor costs.
"The survey results show existing staff lack time to keep on top of the latest tech developments, and firms fall short on finding the right programs to train talent," Tim Helyar observed.
Despite these potential roadblocks, the Asia–Pacific (APAC) region remains notably optimistic about a data-driven future, with 45% of its institutions anticipating significant or transformational impacts.