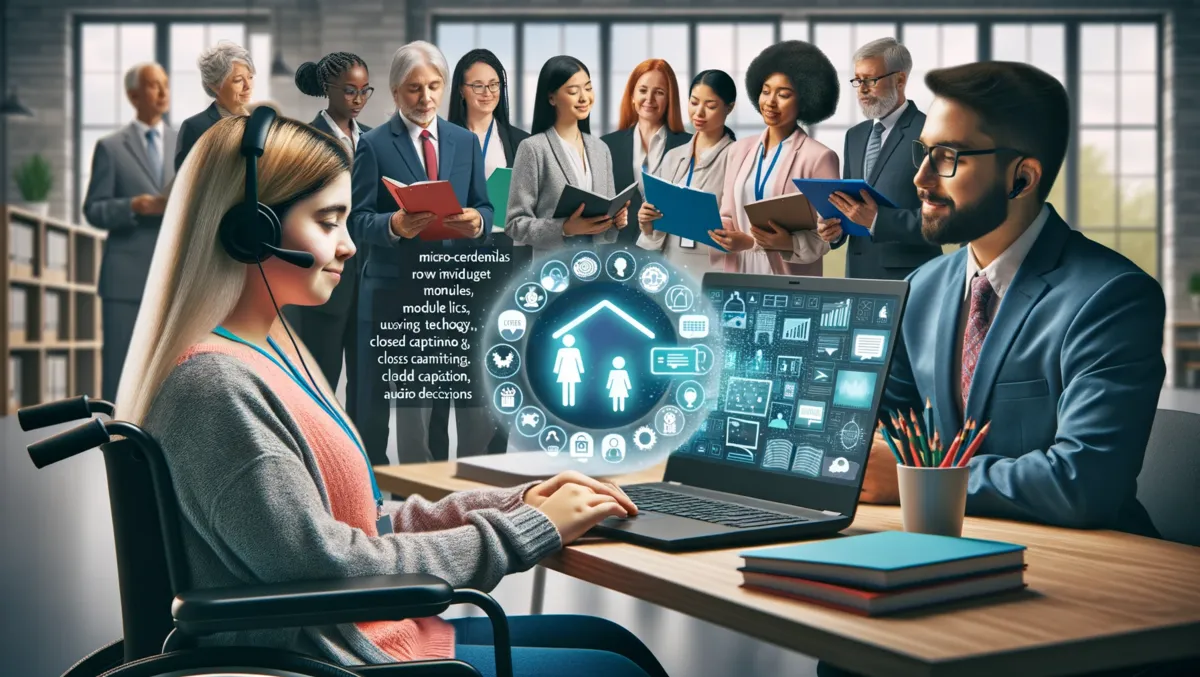 Micro-credentials advance workplace diversity and inclusion
Mon, 30th Oct 2023
By Sean Mitchell, Publisher
Global learning company D2L emphasises the significant contribution of micro-credentials in augmenting diversity and inclusivity in the commercial landscape while addressing employment issues. More corporations and service providers are acknowledging the impact of genuine workforce diversity not only in boosting problem-solving and decision-making but also in fostering social inclusion.
The Diversity Council of Australia's Inclusion@Work Index 2023-2024 indicates that workplace inclusion correlates with improved mental health. Workers within inclusive teams are statistically six times more likely to report that their work positively affects their mental health compared to those in non-inclusive teams. The previous Inclusion@Work Index 2021-2022 reported that employees in inclusive teams are eleven times likelier to be highly productive and four times less likely to quit their jobs within the next year.
Tony Maguire, the Regional Director for Australia & New Zealand at D2L, states that micro-credentials can assist in closing the gap between workplace challenges, including productivity and recruitment while giving rise to a more diverse workforce. Micro-credentials provide accredited, structured, modular options for people to acquire new skills, either in short segments or as part of a more comprehensive learning or career trajectory.
Particularly beneficial to organisations which foster upskilling in line with diversity, equity, and inclusion (DEI), micro-credentials accommodate learners who work long hours, cannot afford university fees, or are unable to take time off work for classroom-based education due to their flexibility. Additionally, they promote self-paced learning, encouraging learners to balance their education with other commitments such as work, childcare, or family responsibilities. Because of inclusivity and accessibility considerations, micro-credentials cater to learners with disabilities via features like closed captioning, audio descriptions, and assistive technologies.
With granular micro-credentials, skills gaps are likely to decrease and provide many benefits to employers, workers, and industries while constructing a more diverse Australia by creating real opportunities for people with disabilities. Micro-credentials enable people of all abilities to undertake a flexible approach to learning and skills development, increasing their career prospects.
As organisations are reviewing their operations to offer better support to their staff and the public in a fast-changing world, they are now turning to online learning tools to foster employee growth and organisational success. This shift represents opportunities for a more varied group of people to access training and contribute to the social and economic advantages of diversity. As D2L continues to lead innovation in learning solutions, the company anticipates playing a crucial role in transforming workplaces and individuals' lives throughout Australia.