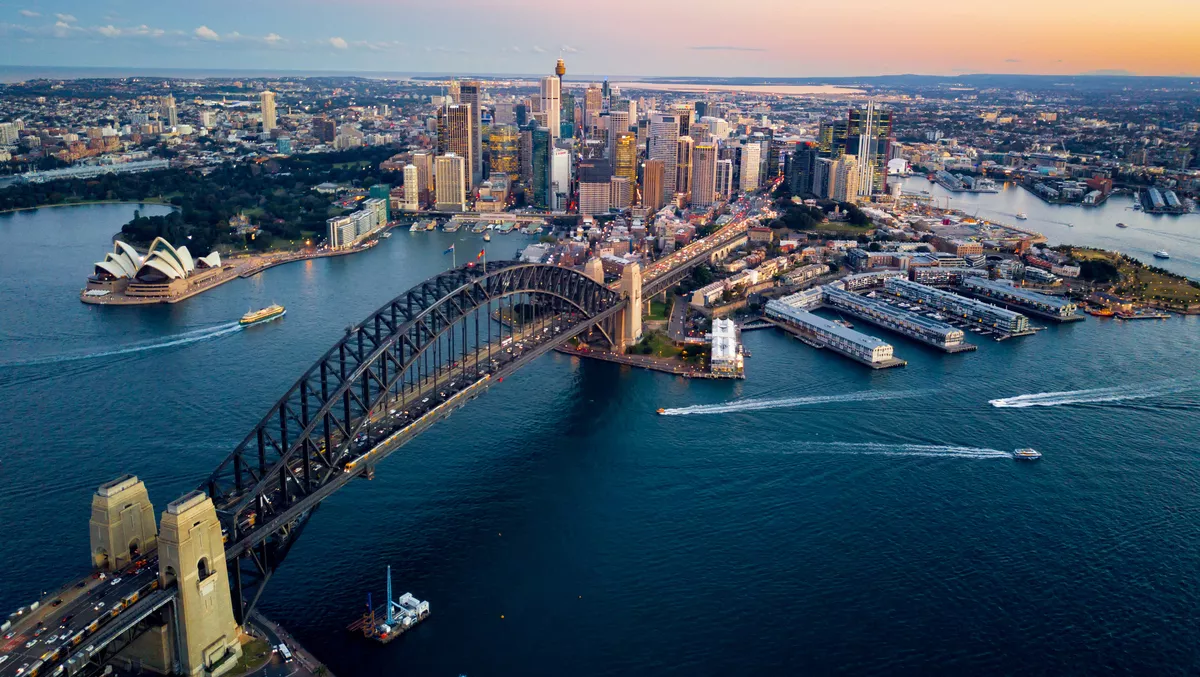 NEXTDC's S2 data centre brings AWS Direct Connect to Sydney
Wed, 9th Feb 2022
FYI, this story is more than a year old
NEXTDC's S2 Sydney Data Center now plays home to the AWS Direct Connect cloud service, providing further options for organisations seeking to send and receive data through private network connections with AWS.
According to NEXTDC, private connections can help to facilitate reliable and smooth transfers of data, particularly in cases where data needs to be analysed in real time. Private connections can also reduce networking costs and provide a more consistent experience than the public internet could provide.
"From real-time data analysis, rapid data backup, or broadcast media processing, we're seeing a demand for high-bandwidth, dedicated connectivity which helps industries such as media and entertainment, government, financial services, research institutions, and other large organisations experiment at speed and scale," comments NEXTDC's chief commercial officer, David Dzienciol.
The S2 Sydney data center is the fourth NEXTDC facility in Australia to host AWS Direct Connect. The other facilities are located in Canberra (C1), Melbourne (M1), and Perth (P1).
S2 also offers connections of up to 100 Gbps, and organisations with dedicated connections can also make use of IEEE 802.1AE MAC Security Standard (MACsec) encryption. This encryption provides layer 2 security between customer routers and NEXTDC's S2 AWS Direct Connect.
AWS Direct Connect is also available through other data center providers across Asia Pacific, China, the EU and Africa, the Middle East, Canada, the United States, and South America.
Dzienciol notes that NEXTDC aims to bring the cloud to its customers so they can adopt new technologies and improve their performance.
Late last year, the company launched a new edge data center network located in Maroochydore, Queensland. The SC1 edge data center hosts the Sunchine Coast International Broadband Network Cable Landing Station, which connects Australia to the 7,000 kilometre-long Japan-Guam-Australia South submarine cable.
NEXTDC chief Craig Scroggie says the SC1 facility is an important step in the company's edge network expansion plans.
"The edge is an emerging pillar of our digital infrastructure platform. The acquisition of SC1 and the SCIBN Cable Landing Station leverages several years of research into the growth of edge computing and the current and future requirements of digitally enabled regional communities.
The Sunshine Coast Council's mayor Mark Jamieson says that data centers play an important role in bringing technology, connectivity, accessibility, security, information storage, and innovation to the region.
"NEXTDC's global linkages will deliver the Sunshine Coast unprecedented expertise and significant quality assurance for customers," says Jamieson.
"Leveraging off NEXTDC's expertise in this field will give the Sunshine Coast the ability to attract new businesses which would not ordinarily be found in a regional city. More jobs and a wider range of enduing, high-value employment opportunitioes, particularly in IT, will be created.