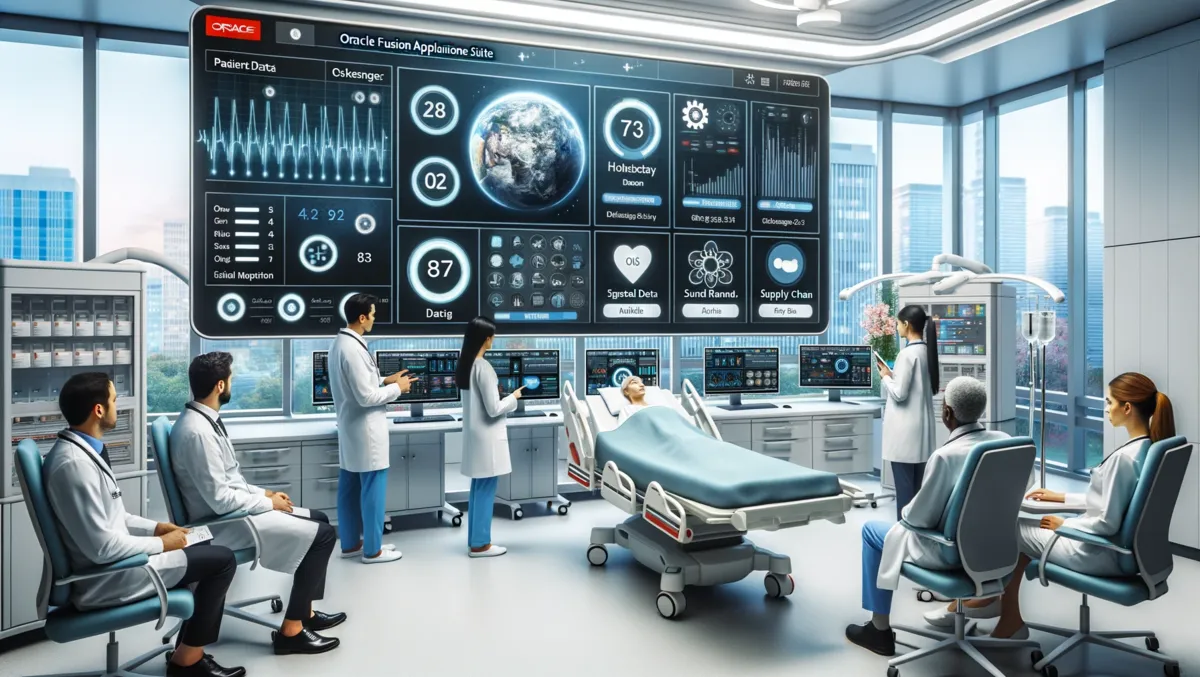 Oracle announces healthcare-specific features for Fusion Cloud Suite
At the Oracle Health Conference in Las Vegas, software developer Oracle announced new healthcare-specific features for its Oracle Fusion Cloud Applications Suite. Designed to help healthcare organisations augment financial visibility and construct resilient supply chains whilst also advancing patient care, these new capabilities aim to increase productivity, diminish costs, support new business models, enhance decision-making, and generally better cater to patient needs.
The healthcare sector is under immense stress due to unforeseeable demand and high administrative costs. Challenges such as resource and supply shortages combined with adapting to new financial obligations of patient care are more prevalent than ever. The escalating need for efficient and accessible healthcare has been made crucially obvious. Indeed, success in the demanding and erratic climate of the healthcare field is reliant on increased clarity and collaboration throughout the entire supply chain - from suppliers and payers to the issuing of the patient invoice.
Oracle is bolstering its product offering to assist healthcare institutions in better patient care by incorporating new healthcare-specific capabilities into Oracle Fusion Cloud Enterprise Resource Planning (ERP), Oracle Fusion Cloud Enterprise Performance Management (EPM), and Oracle Fusion Cloud Supply Chain & Manufacturing (SCM). These advantages will enable organisations to amalgamate separate systems and automate vital processes whilst providing the flexibility to support new care delivery models varying from telehealth to home and community-based care.
These benefits comprise financial consolidation and reporting to maintain clarity and control over financial performance in the complex environment of a wide array of medical products and services across numerous business units and locations. AI and automation play an integral part in enhancing planning and decision-making. Procurement enhancements are aimed at reducing the costs of medical supplies and improving order efficiency. Replenishment Planning and Recall Management help to keep up with spikes in demand by improving the availability of medical supplies and efficiently conducting medical product recalls, enhancing safety and minimising risk.
Steve Miranda, Executive Vice President of Applications Development at Oracle, has commented on the shifting focus of the healthcare field towards proactive patient care, adding that a fundamental increase in cross-ecosystem integration and collaboration is essential to making healthcare more efficient, accessible and equitable. He boasts that the newest additions to the Oracle Fusion Applications Suite will help healthcare organisations embrace rapid innovation and develop agile and sustainable supply chains, all the while better serving their patients now and into the future.