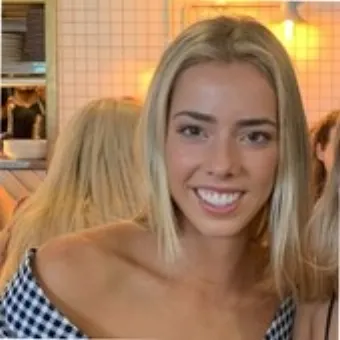 By Kaleah Salmon, Journalist
Ramco Systems, a global payroll software provider, has been classified as a Leader and a Star Performer in the Everest Group's Multi-Country Payroll Solutions PEAK Matrix Assessment 2023 for APAC (Asia-Pacific).
Numerous factors led to this acknowledgement, such as Ramco System's strong presence in the Asia-Pacific region and its commitment to offering groundbreaking value-enhancing features to its customers.
This recognition marks the second consecutive year Ramco Systems has been positioned as a Leader in the APAC PEAK Matrix. Furthermore, Ramco received a Star Performer title for its noteworthy yearly advancements in vision, capability, and market impact, which ranked within the top quartile.
Everest Group's assessment of this year's 21 Multi-Country Payroll (MCP) solution providers was based on their market success and capability. Economic uncertainty has made enterprises focus on cost reduction and resource allocation, with the MCP solutions market expanding steadily over the last few years. Enterprises are now requiring more than just conventional payroll management services.
Priyanka Mitra, Vice President of Everest Group, had this to say on the matter: "Cost reduction and low manual intervention are currently the top priorities for payroll buyers in this economic climate, and APAC-based buyers are no exception."
"Ramco's services cater well to these priorities and their strong focus on innovation sets them apart from their competition. Ramco rose to the occasion as a Leader and a Star Performer in the APAC Multi-country Payroll (MCP) Solutions PEAK Matrix Assessment due to their vision and investments towards developing a touchless pay experience via leading-edge technology."
Rohit Mathur, Head of Ramco Global Payroll & HR Solution at Ramco Systems, expresses excitement about their company's recognition as a Leader and earning the Star Performer title. He sees this as validating their commitment to pursuing innovative ideas and delivering cutting-edge solutions.
Mathur is confident that their investments in disruptive initiatives, such as a low-code framework, in-memory payroll, user-friendly reporting tools, and improved user experience design, will significantly change the industry. They aim to leverage next-generation technologies like AI, ML, and RPA to create a seamless, touchless payroll experience and enhance employee satisfaction.
Rohit Mathur said: "I'm thrilled that Ramco has been reprised as a Leader and that we've also been credited this year with the Star Performer title. This validation encourages our constant drive to pursue innovative concepts and deliver state-of-the-art solutions."
"I'm confident that our investments in some disruptive initiatives around low-code framework, swift in-memory payroll, user-friendly reporting tool, and enhanced user experience design will be game-changers. As global players and innovators, we aim to offer a touchless payroll experience by harnessing next-generation technology like AI, ML, and RPA to enhance the employee experience."
For over 25 years, Ramco Global Payroll has been at the forefront of delivering global payroll transformation and is trusted by over 500 customers globally. They offer seamless integration with leading HCM providers for an end-to-end digital payroll solution that can be used in the cloud or as a managed service. Ramco's ongoing innovations provide a touchless payroll experience by incorporating robotic process automation, artificial intelligence, and machine learning.