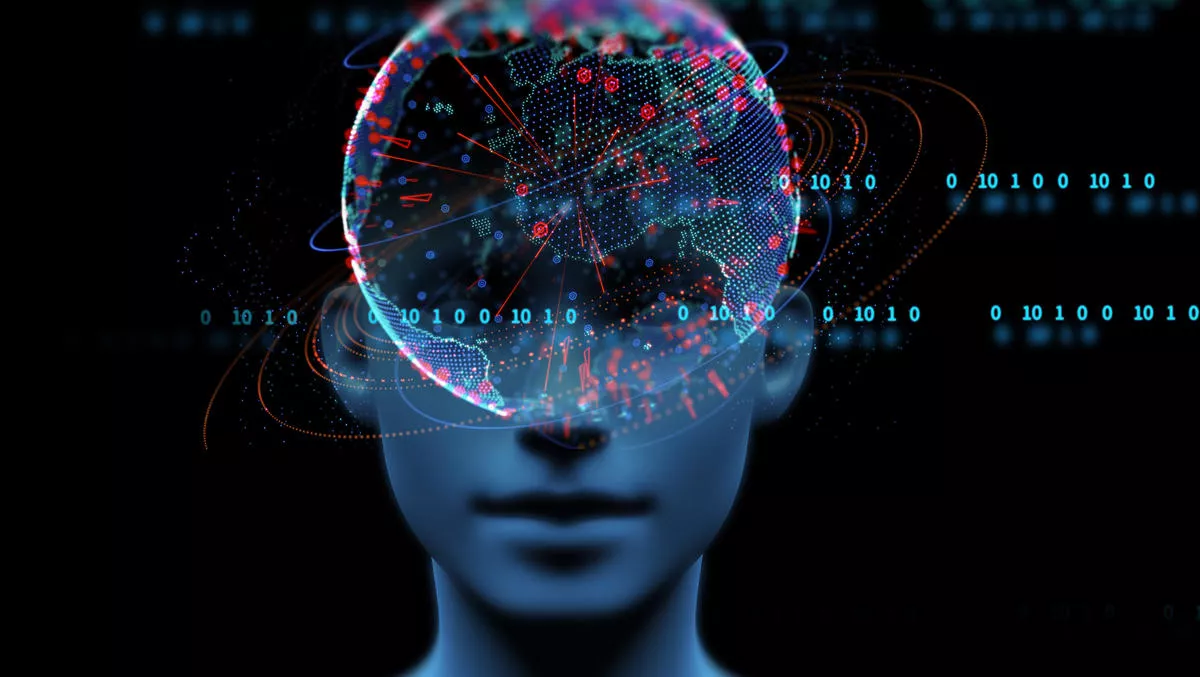 Reach for the low-hanging fruit: How achieving a rapid ROI is becoming a leading AI trend
FYI, this story is more than a year old
In mid-February, the European Union (EU) released a white paper on its roadmap for regulating artificial intelligence (AI). A critical element of this discussion document was how a well-formed AI strategy should enhance economic growth in the Eurozone by improving productivity. EU regulators want AI to drive greater output and higher revenues. The knock-on effect they're aiming for is a boost to their coffers for social programmes and infrastructure, with the ultimate reward being an improvement in quality of life for all its citizens.
AI's potential to achieve these lofty goals is not limited to Eurocrats. Organisations everywhere are starting to calculate the cost of wide scale adoption of AI against its potential to deliver a rapid return on investment (ROI).
For governments, this return is hard to measure, as administrations don't operate within the same profit and loss parameters that shape the commercial sector. Social return is a complex issue for another time.
In business, however, ROI is a simple, elegant measure, derived by taking net profit and dividing it by the cost of the investments made. It's a foundational element of any sustainable business once it moves beyond the start-up phase that's typically characterised by negative ROI. For more established enterprises, ROI is rapidly becoming of the key AI trends of 2020.
DataRobot recently polled 170 global enterprises at a customer event. The subject of how AI should generate ROI was the dominant focus during discussions at the two-day event. The report explains that while many organisations have identified AI as critical to their business strategy, for many it's not delivering the benefits hoped for.
The issue is not a failure of AI technology. Rather, when it comes to adopting AI, "many organisations… are falling short, with a majority of companies only piloting AI or using it in a single business process … thus gaining only incremental benefits.
While this US$2-trillion-plus industry has the potential to increase more than seven-fold in the next ten years, the failure rate of AI projects is still high.
Recent IDC research maintains "that half of AI projects fail for one in four companies on average," and "the two leading reasons for an AI project failing are a lack of required skills and unrealistic expectations." This has been backed up by other respected research by the MIT Sloan Management Review and Boston Consulting Group which found that 70% of companies they surveyed reported minimal or no impact from AI so far.
"Of the 90% of companies that have made some investment in AI, fewer than 40% report business gains in the past three years. Increasing revenues and diminishing costs are prizes awarded to companies capable of succeeding with AI.
Fortunately for companies who've been disappointed by the return on their investment in AI, the successes experienced by others offer useful guidance. Discussions with some of the world's leading companies revealed that executive sponsorship of AI initiatives is the single biggest predictor of the likelihood of generating returns on this investment.
This means, though, that corporate leadership needs to be AI-literate, and should give this function a chair at the boardroom table. Once an organisation has made it clear that AI is a key strategy, it needs to be complemented by an equal focus on delivering returns from the get-go.
Companies that adopt AI to boost their sales performance find it easier to roll it out across the entire enterprise. The measurable impact of AI that drives revenue growth encourages the rest of the enterprise to embed it into every other activity and process.
Obviously, this sounds a lot easier than it is in practice, but organisations that start out by focusing on the 'low-hanging fruit' are realising returns quicker. This tactic also encourages the development of a simple, repeatable process that can be rolled out across multiple business functions.
With AI rapidly becoming an intrinsic business function as well as process, these and other hard-won lessons learned by early adopters offer invaluable counsel to other organisations who've just dipped a toe in the water or are still standing on the beach considering diving in.
AI is undoubtedly one of the most expensive investments an enterprise will ever make, given its potential ubiquity across the entire organisation. Focusing on returns, rather than adopting AI for its own sake, will drive the emergence of rapid AI ROI throughout the rest of 2020.