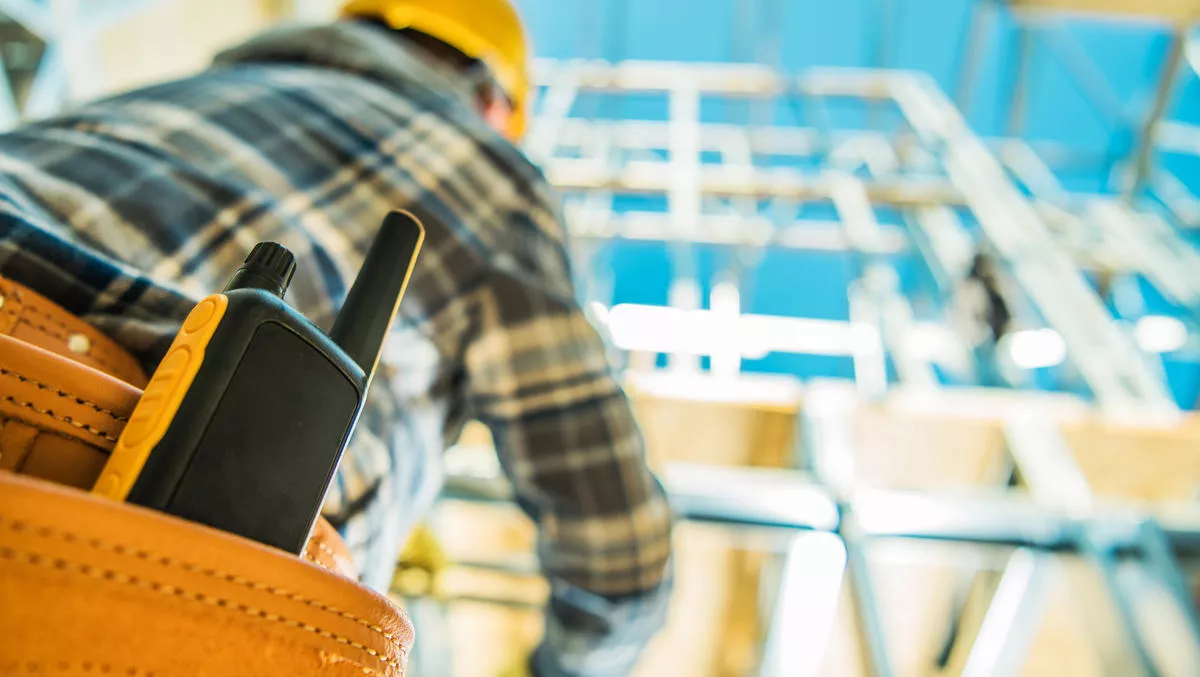 Reducing OH&S risks with push-to-talk over cellular (PoC) services
FYI, this story is more than a year old
Every company operating in Australia has a legal responsibility to meet industry requirements and to manage workplace health and safety for all personnel, including staff, customers, visitors and suppliers. Having appropriate and aligned occupational health and safety (OH-S) measures, procedures and tools is a foundational requirement for businesses in meeting their legal duty of care requirements and community expectations.
This duty of care includes having relevant and up-to-date equipment and technology tools as a way of assisting to minimise workplace risks for all employee, whether onsite, offsite, travelling, or working alone, according to Vertel. This is even more critical given the current uncertain business environment.
Many industries, such as construction, building, field services and emergency services, have traditionally had mobile workforces. However, the evolution of technology is seeing even more employees spending substantially less time in the office and more time on worksites, projects, in vehicles, assisting customers offsite and working remotely.
An OH-S procedure isn't a one-size-fits-all deal as each industry and organisation is different and each part of the business needs to be considered. Business leaders need to consider the working environment of the company and where employees are, or will be throughout the course of the day, especially as the concept of a mobile workforce takes root in many industries.
For organisations to meet changing OH-S expectations, they need technologies that consider the versatility of a mobile workforce, the geographical area that needs to be covered and ways to assist staff in an emergency situation.
Push-to-talk over cellular (PoC) services enhance the most useful aspects of the traditional two-way radio while integrating and supplementing them with the data, video and voice capabilities of mobile phone networks. This can be provided via a range of standard and use-specific mobile devices for functionality, and with features such as high-speed data, location services, messaging, video and recording, and other lone-worker protection capabilities.
Four benefits PoC provides that can improve OH-S compliance include:
1. Convenience. Employees, whether on-site or working away from the office, and especially when working alone, need to be as mobile as possible while having ready ability to communicate with the business (i.e. stay connected) and ongoing access to safety measures if needed. PoC systems are compatible with multiple devices, such as smartphones, tablets, and hand-portable and in-vehicle devices while utilising the broad coverage of mobile phone networks and Wi-Fi networks to enable convenient connectivity.
2. Functionality and performance. PoC systems use high-speed data mobile networks to minimise latency and lag when communicating across the network. The PoC system also provides businesses with a large range of coverage, reaching areas that may not have received cellular network coverage before, by using multiple underlying public and private networks. The PoC system incorporates the features and functionality of the smartphone to make using it simpler for employees.
3. Quality communication. Because the network optimises radio communication by operating on capable mobile networks, this provides a clear channel to communicate across without the same interference two-way radios encounter. Enhancing this further, PoC systems also allow for text messaging and video functions, which aren't available on two-way radios.
4. Emergency functionality. Some PoC services are equipped with multiple safety features. Some of these include: GPS tracking for consistent awareness of fleet vehicles and staff location; lone worker features such as man-down notifications; duress capabilities such as dynamic dispatcher mediated communications and audio and video recordings that for post event recall and review.
Continued focus on OH-S in the workplace isn't an obligation to be taken lightly; it's a legal requirement as well as a moral duty for organisations to maximise employee safety. The importance of employee safety can never be underestimated, which is why companies need to ensure that their safety equipment and supporting technology is sufficiently flexible to meet the evolving demands and diversity of their specific industry.