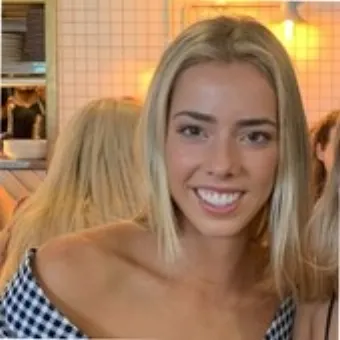 By Kaleah Salmon, Journalist
Financial institutions (FIs) that run on a trustworthy SaaS platform bounce back from market disruption nearly 2.5x faster than their industry peers.
This is according to new research from the cloud banking platform, Mambu, published in the Turning Turbulence into Triumph report.
The report examines how personal leaders, SME lenders and neo-banks have navigated disruption in the last three years and highlights how financial institutions can develop their resilience moving forward.
The analysis indicates that SaaS-powered financial institutions are more resilient, able to withstand market shocks better and return to growth more quickly, as demonstrated during the pandemic.
In 2019, financial institutions using a trustworthy SaaS platform averaged 47% revenue growth, dropping to 14% when the pandemic hit in 2020.
Though growth temporarily dipped, it was still dramatically more significant than the rest of the market in 2020. In comparison, other financial institutions experienced just 1% growth that year.
This was followed by a steep return to form in 2021, with SaaS FIs achieving 34% growth versus just 10% growth among their non-SaaS peers.
William Dale, Regional Vice President APAC, Mambu, comments: "The benchmarking data demonstrates how SaaS technology has aided financial institutions all around the world in developing resilience, protecting them from the most severe economic shocks and enabling them to continue growing in the face of ongoing change."
"What's more, the benefits of adaptability are inexpensive."
"Use of a SaaS platform offers a comparative reduction in core operating expenses, allowing extra funds to be redirected into product innovation."
"This drives a better customer experience, while building resilience for banks that helps them retain and attract new customers," says Dale.
A U-shaped recovery was evident among SaaS-powered financial institutions across personal lending, SME lending and neobank segments.
The most noticeable difference in growth was visible in the personal lending sector, with traditional upper-tier lenders seeing their loan growth sink from 3% in 2019 to -22% in 2020.
In contrast, their SaaS-powered counterparts saw a much smaller drop from 52% to 44% over the same period.
SME lenders fared better than their personal lending counterparts in keeping revenues above the line in 2020, with those run on a SaaS core achieving an annual loans growth rate of 7%. Their traditional counterparts didn't reach this level of growth until 2021, by which point SaaS-powered SME lenders had pulled ahead to 28% growth.
The benchmarks were created using internal Mambu data on the annual financial results of existing customers and publicly available financial reports from external parties. The data was drawn from the year ends 2019, 2020 and 2021 across EMEA, APAC and LATAM.
The findings suggest how the pandemic's disruption created the necessary conditions for change in the banking industry and that financial institutions built on a SaaS core are better positioned to convert disruption into commercial opportunities.