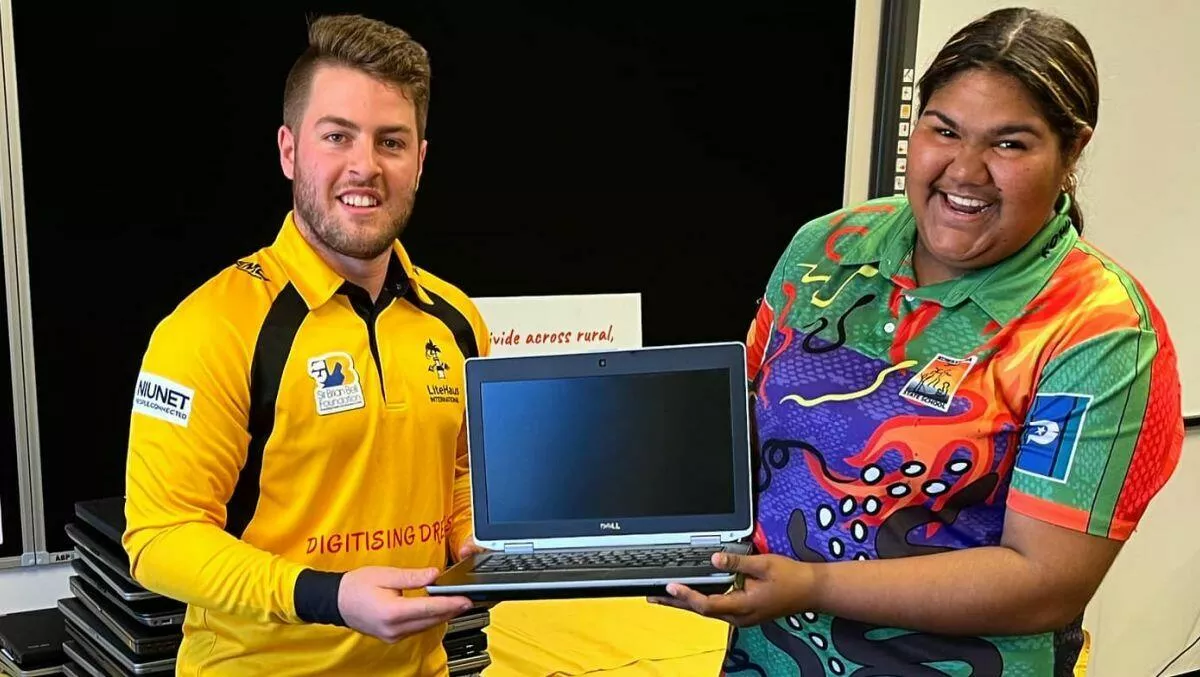 Skip the landfill: How a call for IT donations is helping students in need
FYI, this story is more than a year old
Please think before you send your next device off to a landfill, because it could end up helping students at schools in need instead.
That's the word from IT lifecycle services company TES Australia, encouraging organisations to bridge the digital divide by donating devices and giving kids a second chance.
TES teamed up with LiteHaus International, a charitable organisation led by Jack Growden, to support students in remote communities across Australia and Papua New Guinea. The plan is to reach 500,000 students across the two countries by 2030.
TES Australia will manage the entire end-to-end process starting with device collection and deployment, as well as data wiping processes that meet international standards, the installation of Microsoft Windows software, IT support, and end of life recycling.
Following this process, LiteHaus International's Digital Infrastructure and Digital Inclusion programs distribute the devices to schools and students in need.
"TES is proud to partner with LiteHaus International to bridge the digital divide and improve technology accessibility in remote communities. The digital divide continues to widen, especially during the COVID-19 pandemic. We need to reverse this trend and advance the circular economy by keeping equipment in life for as long as possible," says TES group vice president of operations, Ross West.
"We can't achieve this target alone and are calling on corporates to work with us and donate used IT. Our expertise in IT lifecycle services ensures corporates have a safe way to donate used laptops, PCs and screens with the highest standards in data removal and processing.
TES and LiteHaus International have named their program 'Full Circle' to reflect the importance of the circular economy.
LiteHaus International's founder and CEO Jack Growden says the partnership will equip future leaders with the tools they need to dream, achieve, and succeed.
The program recently delivered its first donations to Normanton State School and Woree State High School, both located in Queensland.
"Every high school student at Normanton State School now has their own digital device, with only 4 students previously having access to a device at home. They described this as the best school day of their lives, and I personally saw 33 sets of eyes light up when they found out the devices were theirs to keep. This highlights the true impact of this program," says Growden.
Woree State High School principal Kathryn Todd adds, "With more than 500 students at our school that don't own a digital device at home, being able to provide a device to each student is paramount. The donation of personal devices for many of our students by LiteHaus International and TES makes it possible for students to remain connected in an ever-changing society.
Corporates interested in the "Full Circle" program can contact fullcircle@tes-amm.com.