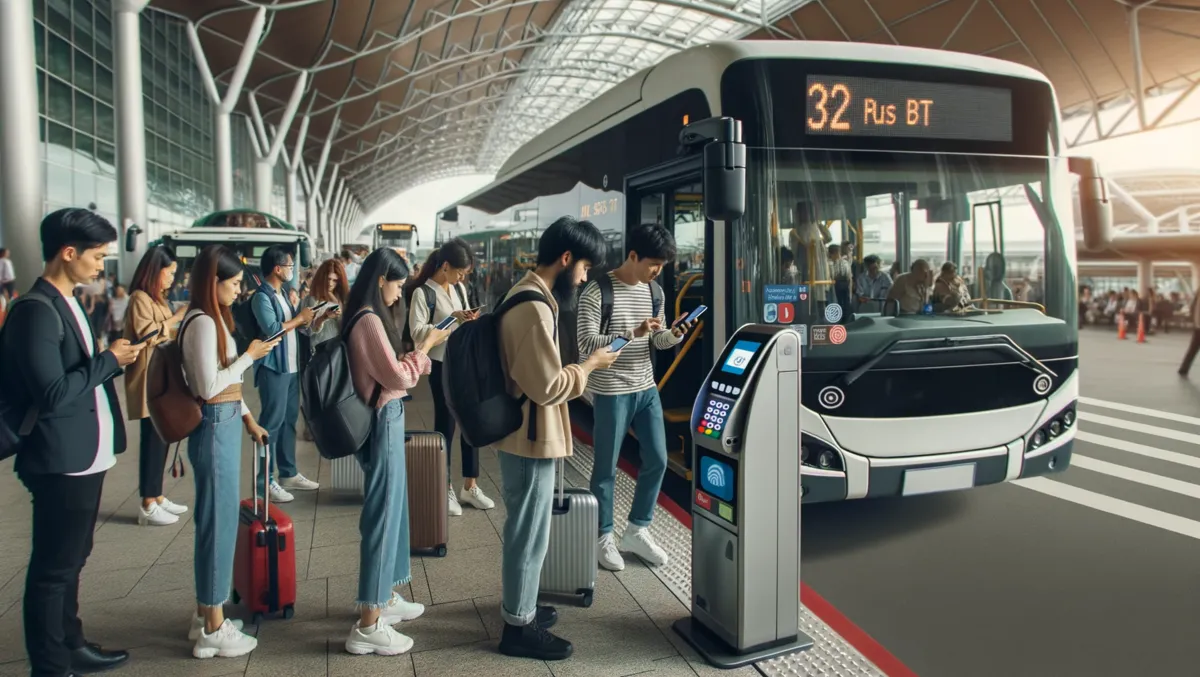 SkyBus introduces open payment system for easier airport transfers
Thu, 26th Oct 2023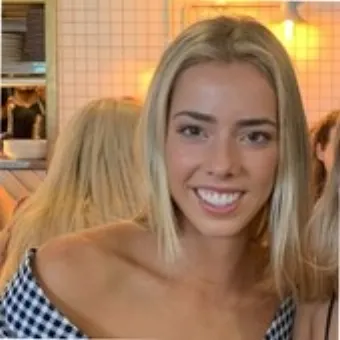 By Kaleah Salmon, Journalist
SkyBus, Australia's renowned airport bus transfer service operating in Melbourne and Hobart, has revolutionised its fare system with the introduction of an Open Payments solution.
Passengers boarding SkyBus can now simply tap their contactless bank card or mobile device, eliminating the need for pre-purchased tickets or fare selection. This novel payment method was launched on Wednesday, 25th October 2023.
This cutting-edge contactless EMV (cEMV) payment system is powered by Justride, a highly advanced open platform for public transport fare payments developed by the UK-based Masabi.
Currently being trialled on the SkyBus route between Hobart Airport and the city, this system allows passengers to tap and go with their credit or debit card or a digital card stored on their mobile device, thereby greatly enhancing the convenience of the service.
Commenting on this move, Michael Sewards, Co-CEO at SkyBus, says: "This is another example of how we're continually innovating in how we can improve the ease and convenience of our services for passengers. It adds to other easy ways people can purchase SkyBus tickets, including via our website, the SkyBus app and our e-kiosks at departure points."
Brian Zanghi, CEO at Masabi, commends SkyBus for their initiative, emphasising that introducing cEMV simplifies the travel experience. He expresses pride in their ongoing collaboration with SkyBus, using their top-notch modular solution and open partnership approach to enhance airport travellers' transport ticketing and payment experiences throughout Australia.
Zanghi says: "By introducing cEMV, SkyBus is making journeys as easy as they can be."
"We are proud to be continuing our excellent work with SkyBus, using our best-in-class modular solution, open platform, and open partnership approach to bring a world-class transport ticketing and payments experience to people travelling to and from airports across Australia."
Fujitsu Australia and New Zealand have also expressed their satisfaction with their role in this innovative project. Dave Lennon, Head of Industry, Government and Healthcare, says: "We are thrilled to continue our strategic relationship with Masabi and be an integral part of this transformative journey of SkyBus."
Significantly, the Commonwealth Bank (CBA) acted as the merchant acquirer for the Open Payments solution. Deborah Leerhsen, Executive General Manager of Global Institutional Banking Coverage at CBA, voiced the bank's pride in supporting SkyBus' efforts to innovate and promote efficiency for air travellers across Australia.
Amin Shayan, CEO at Littlepay, also celebrated this achievement, remarking on the display of productive partnership and collaboration in delivering superior outcomes for public transport customers.
This new payment solution represents a radical transformation in public transport fare payment systems. Heralding an era of account-based ticketing and fare capping, it has been enabled by Masabi's Justride platform. This robust, easy-to-integrate, and cost-effective system enhances transit experiences via cutting-edge technology and a wealth of integrations.