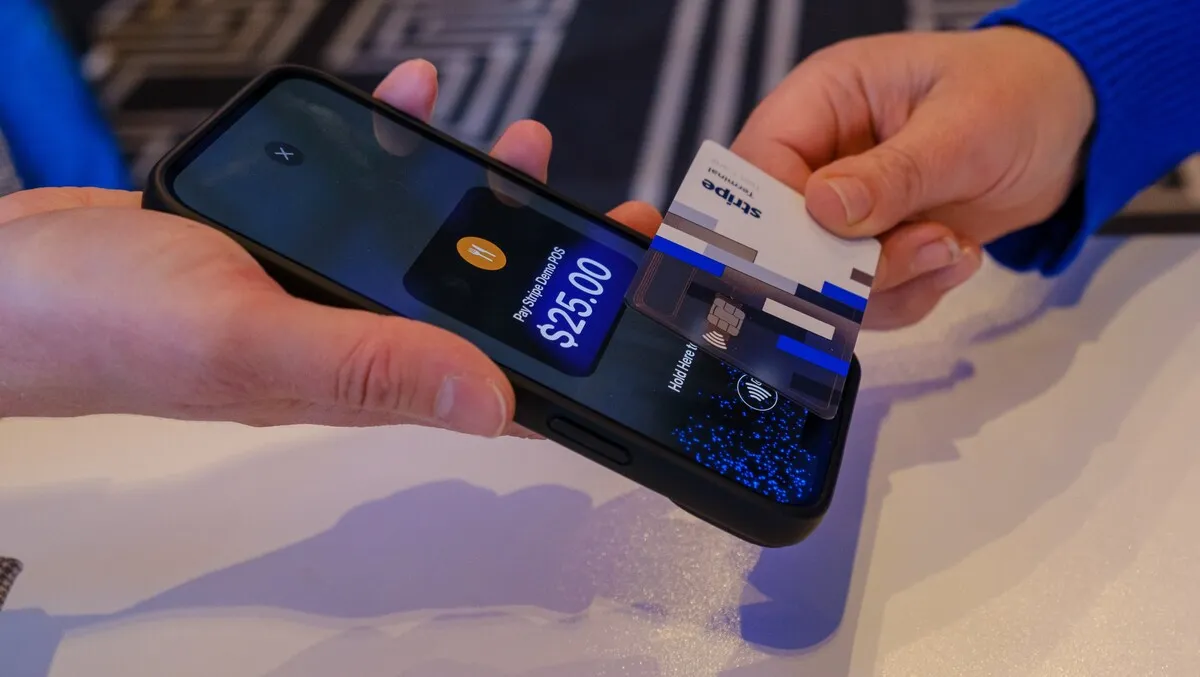 Stripe announces Tap To Pay on iPhone in Australia
Stripe, a financial infrastructure platform, announced at the inaugural Stripe Tour Sydney conference the expansion of its product suite for Australian businesses.
Stripe revealed that Tap to Pay on iPhone is coming soon to Stripe users in Australia, marking the first time the technology has become available to users outside the United States.
Karl Durrance, Managing Director for Australia and New Zealand at Stripe, says: "Australia is one of our fastest-growing markets in the Asia Pacific with over half a million businesses in the country building their payment solutions on Stripe."
"From Tap to Pay to Tax for platforms, the expansion of our product suite reaffirms our commitment to helping more Australian businesses optimise their revenue and streamline business operations to unlock their full potential."
With Tap to Pay on iPhone and the Stripe Terminal SDK, Australian businesses will soon be able to accept in-person contactless payments directly on their iPhones without needing additional hardware. This adds to Stripe's unified commerce solutions, which bring online and in-person commerce together in a single integration.
This will give businesses a comprehensive view of sales trends and customer preferences, increasing the opportunity to capture more revenue.
Mr Yum, ServiceM8, and SiteMinder will be among the first to offer Tap to Pay on iPhone with the Stripe Terminal SDK in Australia. Tap to Pay on iPhone will be available to all Australian businesses in the coming months.
Stripe Tour Sydney also featured a preview of Stripe's newest smart reader, Stripe Reader S700. The new reader allows businesses to accept payments and use pre-built elements to collect customer details like signatures and email addresses or run custom apps.
Stripe Reader S700 is an all-in-one handheld or countertop device with features like a high-definition screen, long battery life, and the ability to run a custom POS app. Stripe Reader S700 will be available to Australian businesses later this year.
Furthermore, to create more frictionless checkout experiences, Stripe is introducing Link, Stripe's native one-click checkout, to Australia.
Link allows customers to auto-fill their payment information when making e-commerce purchases. This enables customers to check out nine times faster than non-Link users and increases conversion rates by over 7% with no additional cost incurred by businesses.
Concerning data-driven business outcomes, Stripe announced that Stripe Data Pipeline will be coming soon to Australia, enabling businesses to sync their Stripe data and reports with Amazon Redshift or Snowflake Data Cloud.
This consolidated data can be used by businesses to speed up their financial close and automate reporting to identify key insights about their business better.
Moreover, for businesses that want to help their customers stay compliant and grow revenue, Stripe is introducing Stripe Tax for platforms. This flexible tax automation solution caters to customers' online transactions across any payment processor.
With Tax for platforms, platforms can automatically allow businesses that run on them to meet their sales tax, VAT, and GST obligations. It also provides the platforms themselves with an opportunity to offer a more unified solution, differentiate their offering, and tap into new revenue streams.
Shay Hamama, Chief Product & Technology Officer, Lux Group, says: "Our customers are at the heart of everything we do and Stripe shares our commitment to customer-centricity."
"We know Stripe has got us covered on growing recurring revenue and streamlining finance with deposits and instalments, so we can focus on bringing the world's best travel experiences to our customers."
Stripe's annual conference will return to Sydney in 2024.