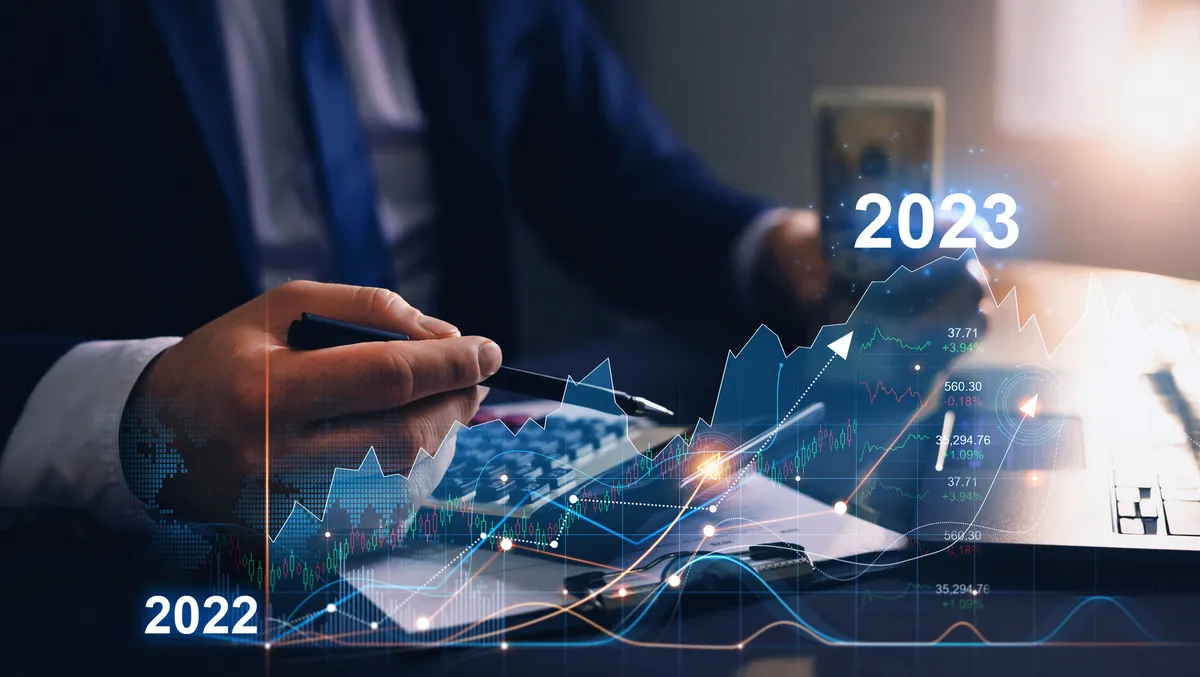 Syniti makes tracks in Q1 2023, with strongest quarter on record
Syniti has announced key financial and company highlights for the first quarter of 2023. The company delivered its strongest first quarter on record for software bookings as well as the highest services revenue in company history, according to a statement.
First quarter software bookings grew 22% when compared to the same time period last year. Software bookings were also higher in Q1 than in the previous quarter, which is typically the largest quarter for enterprise software sales.
Cloud annual recurring revenue grew 43% compared to the fourth quarter of 2022. Services revenue was up 9.5% in comparison to 2022, and nearly 8% higher than the fourth quarter of 2022. Revenue was driven by continued dominance in life sciences & pharmaceuticals, as well as growing relationships with partners like SAP.
Financial and solution highlights:
Syniti celebrated 30 successful go-lives with long-time customers in a variety of industries, including life sciences, pharmaceuticals, manufacturing and retail.
The company added nine significant logos in the quarter, closing deals with some of the worlds largest companies, including three new Global 2000 logos in manufacturing and oil & gas. All new customers are multi-billion-dollar global brands; the company continues to see complex digital transformations as well as mergers, acquisitions and divestitures as key drivers for company growth.
Eight deals were for the company's latest cloud-native software product, the Syniti Knowledge Platform, which is resold by SAP through its Solution Extension program as SAP Advanced Data Migration and Management.
Strong customer renewal rates globally, with 105% net retention rate with customers; validating the companys strategic renewal approach and focus on continued customer success.
The launch of a new tool for businesses using SAP Solutions, Data Assessment Express, to identify business upside and data cost savings with accelerated data quality insights.
Company highlights:
Ragunath Ramanathan, global chief revenue officer for SAP Business Technology Platform organisation, joined the Syniti Board of Directors and the companys audit committee as Board Observer.
Successful completion of the National Institute of Standards and Technology (NIST) 800-53 security standards as per the Federal Information Security Modernization Act, providing additional confidence in the security of the companys cloud offering as well as SOC2, Type 2 security certification. Both compliance certifications ensure that Syniti clients have confidence that their data is protected by the highest levels of security protocols and procedures.
For the second consecutive time, Syniti received SAP Software Partners gold-level certification for enterprise support integration. This award, valid for two years, is granted to SAP-certified partners who demonstrate excellence across various customer support functions and receive a high overall customer satisfaction rating.
The release of a global study of C-suite executives, Perception Isnt Always Reality: The Case for More Effective Data Management, by HFS Research in conjunction with Syniti, on the current state of data management and how to overcome data quality challenges.
Updates to the company's Environmental, Social & Governance initiatives including announcing that its Syniti Forest programme has now planted more than 10,000 trees since its inception in 2021. The programme plants a tree in forests in India, Spain and the United States for every new hire and successful customer go-live supporting sustainable forestry and reducing the carbon footprint. The company also released a new global code of conduct to underscore its commitment to doing business with ethics and integrity.
Kevin Campbell, CEO, Syniti, says, "Data management remains a key enabler of digital business strategy, and success is contingent on accurate, quality data.
"Our team thrives on doing the hardest work in data, solving the most complicated problems and delivering 100% of the time for our clients and partners. I'm particularly pleased to see us expand with the Global 2000 and land some of the biggest of the big companies as new clients."
Bill Green, Chairman of the Board, Syniti, says, "Syniti offers a unique and compelling value proposition, bringing together intelligent, automated software with considerable data expertise to drive exceptional business outcomes for its customers.
"The board is pleased to see the world's largest companies continue to turn to Syniti as they realise the importance of treating data as a critical asset for business transformation, especially in a challenging market environment."