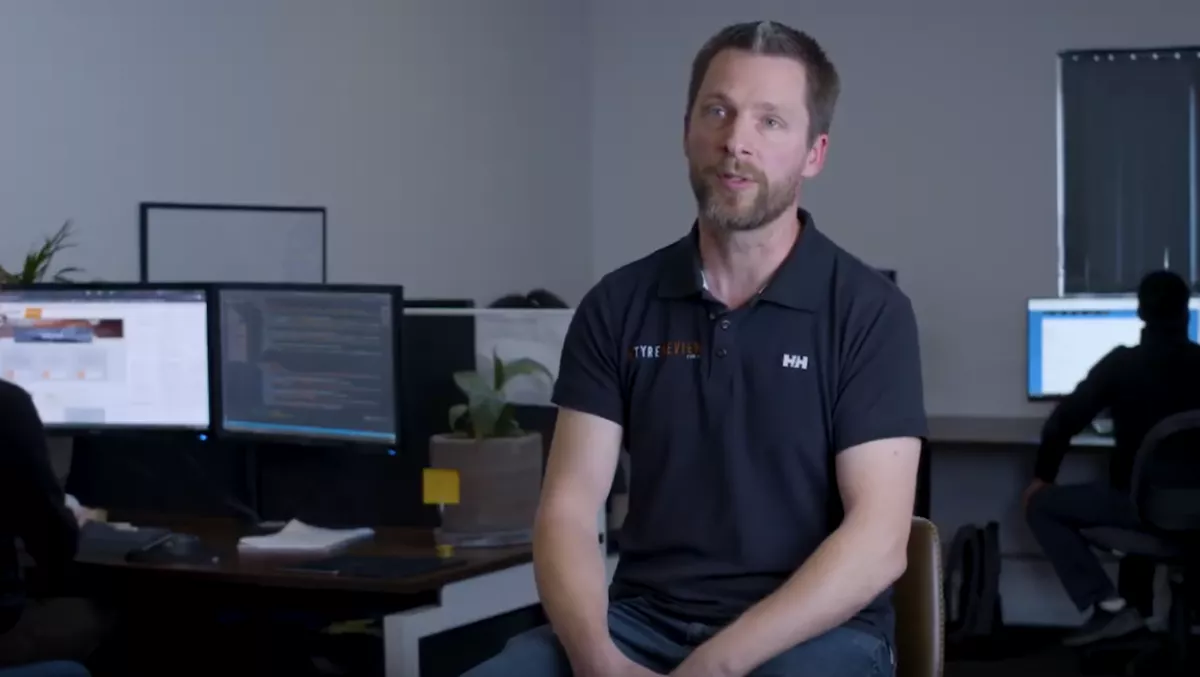 Tassie web developer MyTyreSite back to business growth with nbn
FYI, this story is more than a year old
Fast and reliable internet is much more than just a 'nice to have' for rural Tasmanian web business MyTyreSite – it's critical to the company's business operations as a website and sales tool create for the tyre and wheel industry.
So when the company discovered its previous internet service was too slow and unreliable for its business needs, it knew it needed to look elsewhere.
"Good Internet connectivity is the lifeblood of our business," explains MyTyreSite general manager Jared Mendham.
"When we moved to a warehouse near Hobart, it was critically important that our Internet pipeline was up to speed. Unfortunately, it was causing more downtime than uptime."
That was something the company was not going to put up with, which is why it became an early adopter of nbn Enterprise Ethernet from TasmaNet.
The two companies discussed MyTyreSite's business needs and agreed on the provision of nbn Enterprise Ethernet, which gives MyTyreSite a dedicated fibre connection to the door.
"It meant that we would get a new dedicated connection that would be a single pipeline between us and the nearest node that came to our door," says Mendham.
"We don't need to share with anyone else and can have the speed we want," he adds.
"It enables us to download video in seconds instead of the 10-minute wait we suffered on our previous connection. It's also good to know we can increase our connection speed at any time, from our present 100 Mbps, to 500Mbps or even 1 Gbps."
He says there are other benefits beyond connection speeds.
"The other great benefit of being with TasmaNet, is the ability to talk to a real person, someone who actually understands the situation. Now we don't need to wait on hold for hours, like we have done before."
"We have dependable, fast Internet to grow our business and underpin expansion into the huge US market, bringing millions of dollars into the Tasmanian economy," he adds.
The MyTyreSite business is growing rapidly, nationally and internationally, and Mendham says the company will be using its superfast Internet a lot more than it does currently.
MyTyreSite's tyre industry experience spans 20 years. Their database features information on over 27,000 Australian vehicles (all vehicles since 1995), and images of those vehicles back to 2000.
"We chose to be in a relatively rural location where we can bring in millions of dollars in revenue to Tasmania, where we are competing successfully with the world," concludes Mendham.
Related stories
Top stories