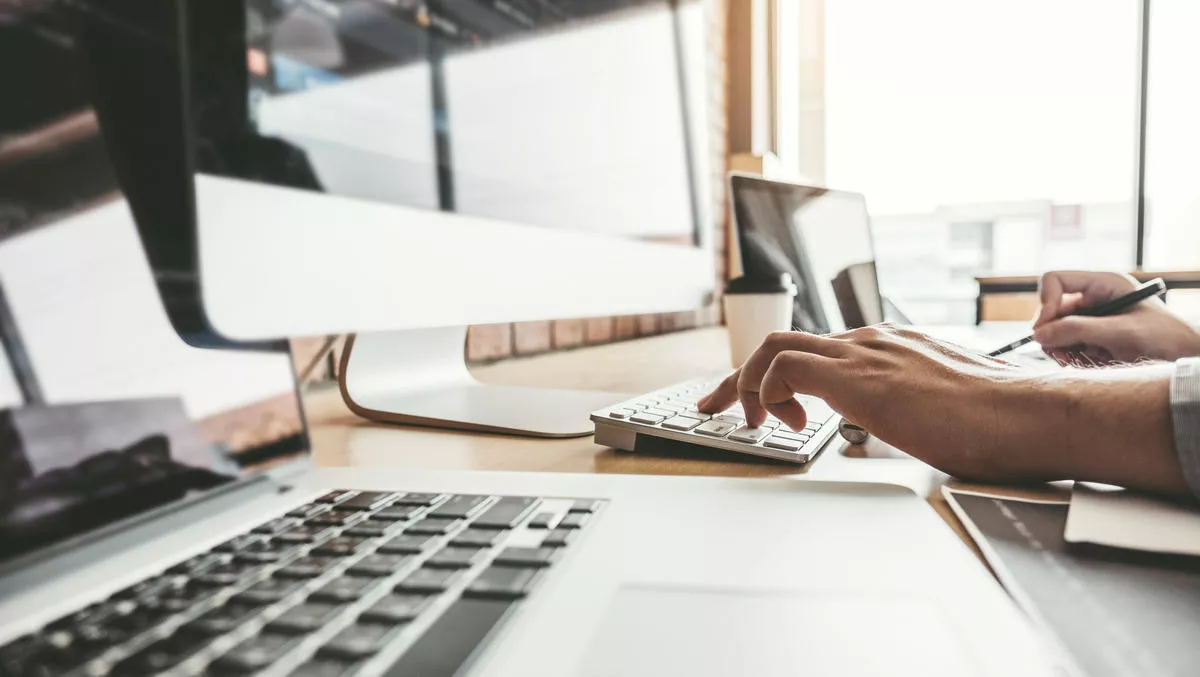 The changing economics in enterprise IT
FYI, this story is more than a year old
Business infrastructure has changed dramatically in 2020 as companies have turned their focus to urgent priorities and re-evaluating their IT investment initiatives. Central to all businesses during this period has been a focus on digital transformation, with a notable side effect of COVID-19 being many businesses accelerating their move to the cloud.
Prior to the pandemic, many enterprises had a multi-cloud strategy, with workloads split between on-premise and the public cloud. In fact, most of our customers have workloads with one, two and, in some cases, all three of the major public cloud providers, but also have excellent options with the local service providers. The Australian and New Zealand markets are awash with options, making migrating to the cloud an attractive proposition for no longer just Australia's largest enterprises, but organisations of all sizes.
However, before deciding to scale up or down your cloud usage, there are a few key considerations.
Modern storage protection
Cybersecurity awareness and action continues to increase globally. Now, it's expected that businesses constantly reinvent and review all aspects of security policy, technologies, operations, escalation response, recovery and prevention.
Ransomware response recovery has become an interesting development in the storage space that didn't exist several years ago. Where once business continuity techniques and processes were considered to be "disaster recovery" practices, businesses are increasingly demanding that storage encompasses data protection in its design.
When making business infrastructure decisions, companies should look to emerging cybersecurity and data protection best practice and consider buying products or services with embedded capabilities. Modern storage should help with the most important aspects of data protection through capabilities like snapshots, cloning, deep data encryption at rest, replication and other features and functions built to protect data at its core.
As organisations of all sizes move to 24/7/365 operations, the need for high availability and secure storage continues to grow in importance. For decades, vendors have marketed solutions that offer business continuity and disaster recovery but achieving the holy grail of zero recovery point objective (RPO) and recovery time objective (RTO) has been elusive, Fortunately, security, backup and recovery and protection vendors, together with the public cloud providers, now have robust and viable options in this area meaning businesses have ample options.
Short-term thrills vs long-term value
One myth that needs to be dispelled is that "cloud is cheaper". Moore's Law means that we enjoy twice the performance and capability from most technology we buy for the same or lower price every year. This has certainly held true in the storage world. Anyone who follows the NAND market knows that "time to market for double the capacity at the same price" defines the component manufacturers and the benefits flow upstream to storage, server and appliance vendors.
Given how steep this curve is and the dramatic improvements over a two- to five-year term, it could be argued that a business should never buy a product outright but rather purchase that product as a service. Certainly, with modern products being "software defined" in nature and a bigger focus on the subscription value of software versus the component cost, this should be the case.
It stands to reason that businesses should look less at the hardware specifications of a product and more at the longevity of the software/operating platform. Unfortunately, a lot of products with very short or questionable roadmaps are being sold or positioned based on their hardware specifications.
It's become common for vendors to buy new companies and re-brand acquired technology, then encourage their existing customers to migrate to these new platforms usually by trade-in or renewal incentives and credits. This is not good value for most customers in the long run and has a lot of hidden migration, regression testing and operational costs. Conversely, buying that same product "as-a-service" from a local service provider then puts enormous pressure on that service provider to make economic sense of a product. Many managed service providers that build bespoke customer solutions have to price the product high to accommodate a three to five year ownership experience for the customer.
Total cost of ownership
As touched on, IT infrastructure can be procured in several different ways: traditional capital expenditure (CapEx), operational expenditure (OpEx), as a hosted private cloud, through a service provider or as a public cloud utility--and this is simplifying the options slightly.
Asking the right questions is key to choosing the right consumption method for your organisation. How much flexibility do we need and is it worth the premium? Does our company cash and credit position better align to owning or not owning the asset, and do we benefit from depreciation schedules? Can we combine two options? Can we move between options with minimal cost? Will we be locked in and subject to steep exit fees?
In this difficult economic environment, reducing cost and risk is crucial. Businesses need environments that are simple, reliable and, importantly, provide maximum flexibility for change in the future. According to market research firm IDC, 43% of organisations reported a demand for as-a-service models will significantly or moderately increase. Agility is the common thread that is driving the increased interest in as-a-service models.
Pure Storage is delivering on this requirement for flexibility and agility and changing the economics of storage with Pure as-a-Service and Evergreen. Pure as-a-Service allows our customers to move to a true OpEx model and not merely a lease. Evergreen is our innovative model for support services and provides the ability for our customers to keep their storage modern. Effectively, it enables our customers to upgrade storage without disruption, while gaining access to new innovations and new services.
Whether purchasing an asset, procuring a service or migrating workloads to the cloud, it's imperative to view data as one of your organisation's most important assets. Data is the new currency and if it can reside safely and reliably either in a data center, within a service provider's hosted environment or in the public cloud, this will ensure your organisation has a modern data experience and can win in the new economy.