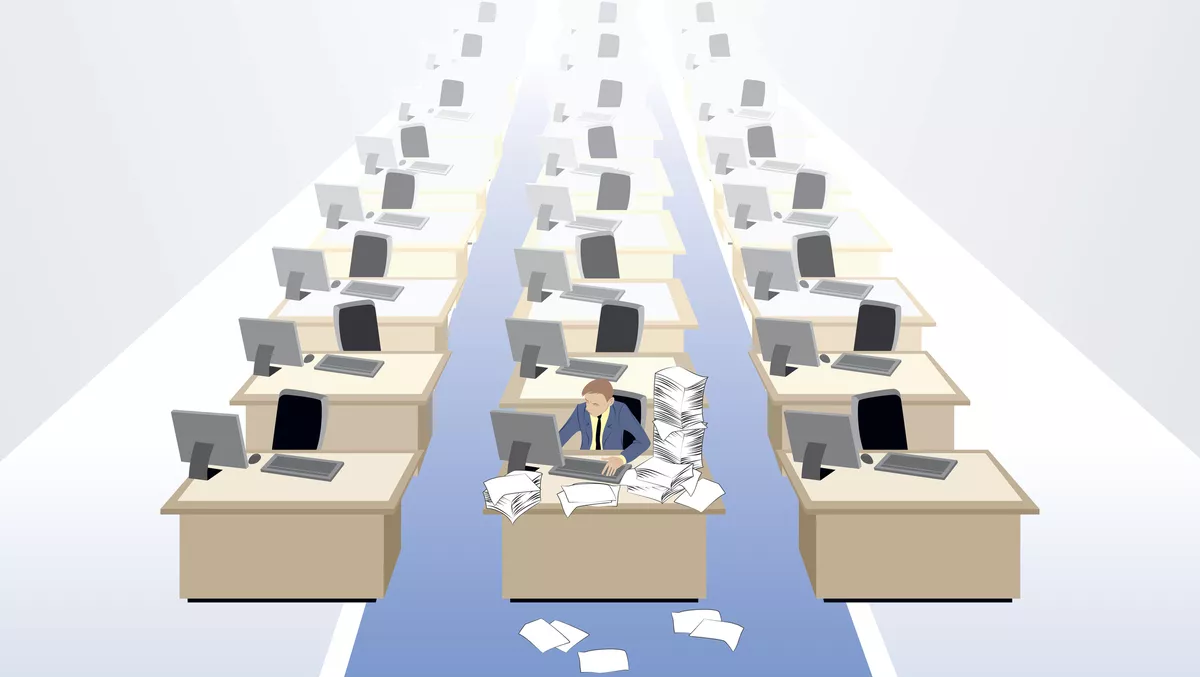 The perennial quest for data talent and how to find it
Article by Syniti A/NZ vice president, Frankie Steel.
The shortage of available talent in Australia is well known and a substantial issue across the breadth of industries. This is nowhere more apparent than in the technology sector and perhaps most keenly felt in the field of data management – from data management through to data science and analytics.
Earlier this year, Australian prime minister Scott Morrison highlighted a shortage of skills in critical industries as the main issue holding Australia back from achieving a stronger economic development
During his budget speech, he said, "Workforce, I believe, is the biggest single challenge facing the Australian economy. You will hear me talk about it until you're sick of hearing me say it, about the importance of building the skills our workforce needs."
This problem is ubiquitous across industries - there aren't enough qualified professionals to account for demand. According to a report by Hays, Australia's current most-coveted jobs are those deemed critical to project delivery or business operations, and tech and finance dominate the list of industries looking to fill these positions.
Without skilled workers to account for this demand, economic expansion for both private companies and the economy as a whole will be held back. In addition, organisations will not be able to utilise their data efficiently, which will hamper their productivity and impact competitiveness on the global stage.
While the government has begun a series of initiatives to address the skills gap, including the Skills Priority List (SPL), the underlying issue remains – without significant white-collar migration to Australia, there are simply not enough skilled and trained professionals to fill certain industries.
Furthermore, with the growth for data science jobs is forecast to grow by more than 2.4% annually, the ACS Australia's Digital Pulse 2021 report cites that an additional 60,000 technology workers a year are needed moving forward.
Valuing existing talent
As a software and services organisation, protecting intellectual property and highly trained and experienced employees is critical to driving growth and innovation. The same can be said for other organisations, even with innovation in the right platform to help manage data, having business alignment, breaking down silo's, standardising understanding, and the right expertise to provide data that ignites - efficiency, growth and innovation are critical.
This all leads to one very glaring observation for those in the field of data – it is imperative to keep and nurture the talent you already have!
Having an IT and data strategy that leverages skills that are more readily available in the market will help reduce the impact. Coupled with easily accessible assets and skills to be re-used, taking a platform versus siloed product approach across the enterprise will help. This reduces the barrier to onboarding and cross-skilling your existing teams.
Keeping employees satisfied and engaged stems from a strong workplace culture. Team members need to feel valued, secure in their position and have a definite career progression mapped out within the company.
Education and resources need to be made available to encourage employees to further upskill themselves for their job and their future. In addition, it is increasingly important to offer employees an element of remote work – perhaps in a hybrid workplace environment.
Positive impact on business – always drawing a correlation between data and IT work, and the positive impact on business operations, helps to drive a sense of achievement and fuels a growth and innovation mindset.
Embracing hybrid work and third-party alternatives
If pandemic business conditions have changed anything over the past couple of years, it is the mindset that all staff need to be in the same office at all times. Remote work has become universally accepted, as have the digital tools we employ to communicate effectively, collaborate and share information.
As a result, it is no longer deemed necessary for all staff to work traditional hours in an office environment, which has empowered people to demand a remote work or hybrid element to their contracts.
Furthermore, hybrid work empowers an organisation to find and hire talent no matter where the individual happens to be. So if an Australian company needs data scientists or programmers, and the best talent they can find exists in Indonesia or Malaysia, there is no longer a roadblock to securing that talent. Even language barriers are reduced through technology that is readily available today.
Leveraging specialist organisations can broaden and augment skills and know-how and get good results. The use of a third-party relationship can have many benefits, perhaps the most critical of which is the inherent need to perform.
A consulting firm exists, wins business and grows due to its reputation, and therefore needs to produce quality outcome-based results for clients on an ongoing basis.
The urgency to close the gap
The world is evolving, and data will only become more powerful and important to an organisation. For example, research by PwC and the World Economic Forum found that closing the skills gap could lead to a US$90 billion gain for the Australian economy or 5.2 per cent of its GDP by 2030.
Conversely, failing to close the gap could cost the country US$587.56 billion worth of unrealised economic output – all due directly to talent shortages.
For this reason, it is imperative to nurture and invest in the skills and experience the organisation already has, develop a long-term and trusted relationship with a consulting firm with the right expertise, or literally expand its horizons and search for talent in new jurisdictions. Data is a must – so is having the right people to ignite its full potential.
Article by Syniti A/NZ vice president, Frankie Steel.
Related stories
Top stories