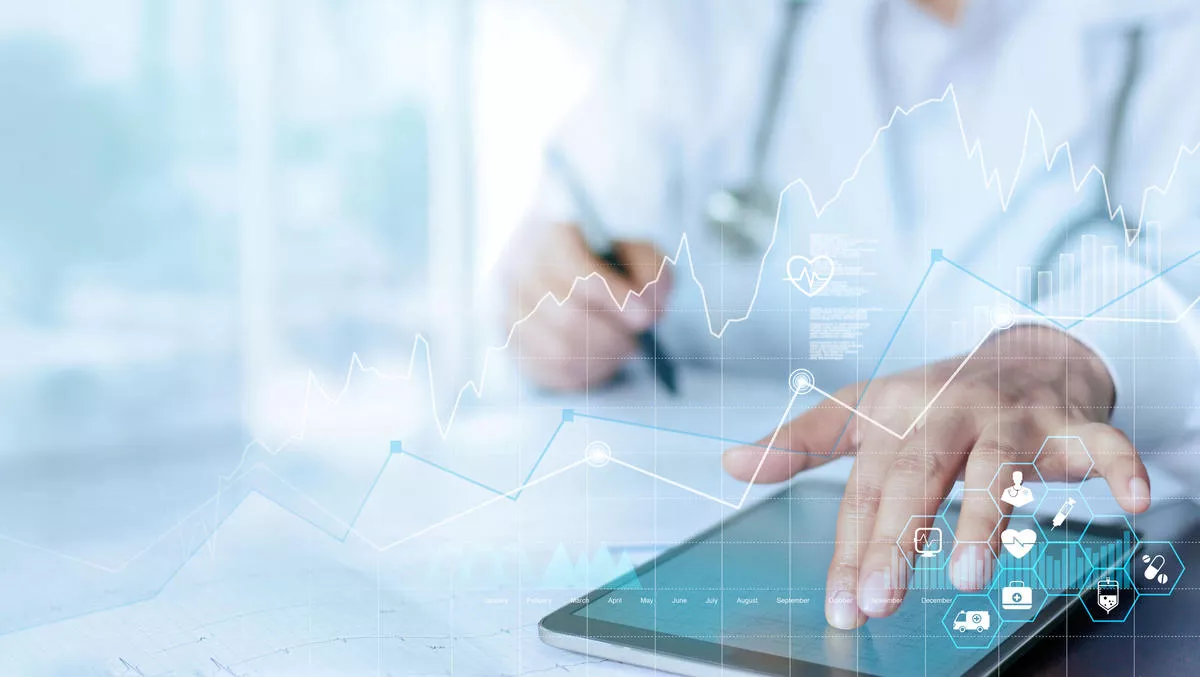 The top 10 trends shaping budgeting, planning and forecasting in 2021
Fri, 5th Mar 2021
FYI, this story is more than a year old
The core business processes of budgeting, planning, and forecasting (BP-F) have come under intense pressure during the recent spate of virus-related lockdowns.
Methods that worked well when staff were in the office have had to be rapidly rethought to function in a new world where remote working is the norm. Organisations that had been relying predominantly on manual, paper-based and even verbal processes have found the changes particularly challenging to achieve.
For those still grappling with getting their BP-F processes operating efficiently and effectively, ten key trends need to be considered.
The growing power of instant scenario management
The global health and economic crisis has resulted in unprecedented market changes. In response, many organisations need the ability to explore the impact of various possible scenarios on their operations.
Senior managers need to be able to model various potential outcomes according to different hypotheses about what future impact the pandemic will have and what this means for the market. Those that succeed will be the ones that have tools in place that support the decision-making process.
The increasing rate of global change
To thrive in a post-COVID-19 environment, organisations will need to reshape their planning and forecasting processes by using new technologies that support better use of data for planning and analysis.
In a business environment awash with uncertainty and rapid change, the critical feature is speed. The bottom line is that business-as-usual approaches will need to be reinvented to reduce decision-making times across all organisational departments.
Rebuilding the budgeting process
The global pandemic and resulting market uncertainty have highlighted the need for greater cost control. People in charge of BP-F processes are being challenged to drive their organisations forward while keeping a close eye on financial expenditure.
Traditional budgeting approaches are no longer good enough. Relying only on historical spending and performance data to determine future activities is not appropriate in a changing world with new risks and new opportunities. Companies need to apply a fresh approach to budgeting that combines human and artificial intelligence with driver-based planning and predictive analytics.
Embrace the platform
The concept of platforms is common among the world's most disruptive and successful companies, which will continue during 2021. Platforms create value by integrating technologies, thereby eliminating inefficiencies.
This is also true when it comes to BP-F processes. The growing need for more flexible, end-user driven business planning and forecasting capabilities, able to offer more precise and accurate simulation, requires a next-generation approach to business thinking.
Become an insights-driven organisation
Increasing numbers of companies are making substantial changes to their BP-F processes to generate better insights. Senior executives are watching this evolution since it is a fundamental way to make transformational changes across the business.
Integrating business intelligence tools with planning and predictive analytics processes can allow an organisation to promote insightful planning and reveal unexpected pathways that lead to better business performance.
Strive for standardisation and automation
Standardisation and automation are two of the fundamental cornerstones on which organisations will place their technology efforts, and BP-F processes are at the centre of this trend.
Standardising and automating even simple tasks has proven to be a good place to start improving productivity, and this trend will continue in the coming years, involving more complex tasks.
The rise of the algorithm
The more that the computational capabilities of machines increase and AI evolves, the more the interaction between people and technological solutions becomes natural and immediate.
On the one hand, machine learning helps decision-makers minimise the substantial amount of bias that is usually introduced into the forecasting processes by gut feelings or innate preferences. On the other, AI solutions revolutionise how any business user engages with systems, making analysis and reporting more like a human interaction.
Strive for a single point of data access
Data is the lifeblood of all modern organisations, and continuous monitoring and analysis of performance, with real-time feedback into plans, is key to creating and maintaining accuracy throughout the BP-F processes.
Unfortunately, many organisations are sitting on a goldmine of data generated by numerous systems and processes but fail to release its potential because of the disparate way in which it is stored. To drive better decision-making, companies need to create a single point of access for all data that delivers a 360-degree view of the entire operation.
At the same time, confidence in the data will be propelled by users spending the data and not worrying if it is polluted and needs filtering/scrubbing/cleaning — if there is one central, controlled, proven source of data that everyone trusts, then it removes a whole lot of barriers to confidence and progress.
Intelligence for all
Senior executives and top managers are making self-service analysis and reporting a priority within BP-F functions. As a result, when employees become accustomed to using self-service analytics tools, they become more comfortable digging into data to test hypotheses.
Self-service analytics and reporting, natural language search, and other cognitive technologies are expected to transform how business users interact with systems.
Planning shifts to the cloud
Like many areas of business, analytics and planning is moving into the cloud at a rapid rate. Advantages include economies of scale, savings, scalability, elasticity, and faster time to value.
To gain these advantages, organisations need to evaluate whether the various technologies fit with their business rather than the other way around.
By taking note of these trends, organisations will be best placed to improve their BP-F processes during 2021. This will ensure they are best placed to enjoy growth once operating conditions return to normal.