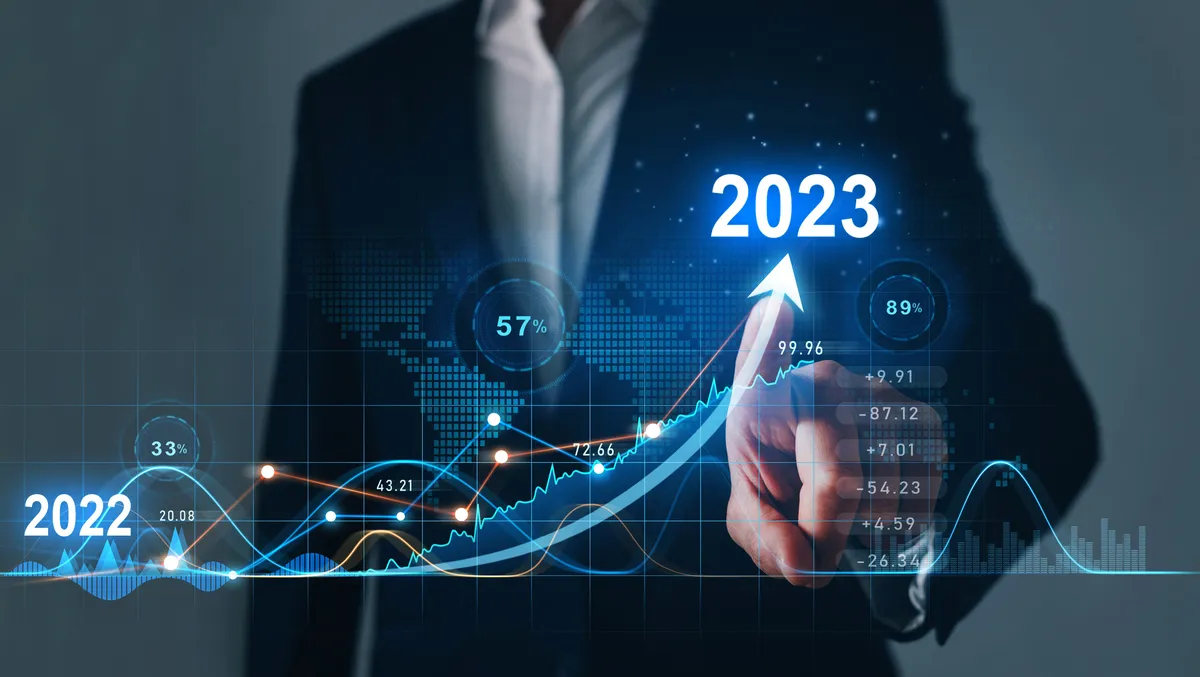 The top 5 digital business predictions for 2023
Managing cost pressures and outsourcing IT, tapping into the power of data, the rise of specialist cloud platforms and platform engineering, and the hyperscale boom, are amongst the top digital business predictions for 2023, according to Troy Sellers, Solutions Architect Lead, APAC, at Aivens Solutions.
Prediction 1: Managing IT digitisation will experience increased friction as economic uncertainty continues
According to Sellers, the accelerated digitalisation seen across Australia and New Zealand during COVID-19 will continue at pace.
"However, expect increased friction as businesses balance the need to push forward with digitalisation efforts while managing talent shortages and the anticipated economic downturn," he says.
"Businesses will need to stretch IT dollars further, balancing ongoing digital growth while also reducing spend."
Sellers says this increased cost pressure, combined with the ongoing talent shortage, will see outsourcing IT services becoming the norm.
"Companies opting for managed services can tighten spending on resources and focus on the things that will deliver value for their businesses, without sacrificing on performance, security, and the stability of the data that they're trying to collect."
Prediction 2: Tapping into data-focused managed services will enable businesses to generate more value from data
Most companies now understand the concept of data as an asset, but many are still struggling to unlock its true potential to create new products and revenue streams, according to Sellers.
"This is where outsourcing the management of big data gets interesting. Companies that capture all their data and put this into a managed service will effectively free up valuable time, allowing them to focus their efforts on innovation rather than keeping their databases running," he says.
"Once businesses better understand their data, they can make more informed decisions and build a virtuous cycle of new revenue streams that are generating new data and driving more customer value.
"In addition, tapping into established managed services enables businesses to shift focus to new products they can build with their datasets, including extracting additional value from the different ways that their data is connected."
Prediction 3: Specialist industry cloud platforms will drive more open source adoption
Sellers says cloud has changed the world and continues to do so.
"At present, separate specialists are available to build out data infrastructure, and then help businesses to manage and run data infrastructure securely and effectively," he says.
"However, in 2023, we expect to see a continued shift towards deeper specialisation. Essentially, the building of specialist industry cloud platforms on top of existing managed cloud services, to help accelerate problem solving and bring everything closer together.
"We expect that the growth in industry cloud platforms will drive more open source adoption, especially in relation to managed services - after all, it doesn't make much sense for specialist cloud businesses to run on proprietary software. The true value of these industry cloud platforms will be delivering deeper industry expertise - the next layer of fabric when it comes to delivering hyper specialisation technology," Sellers says.
"Within Australia and New Zealand, the healthcare sector is one industry where we are seeing this specialisation emerging, with the digital health record a great example of this trend in action," he says.
"New tools being built on top of existing technology to provide industry-specific cloud solutions. This is another building block that will enable businesses to build high value services for health professionals and, ultimately, patients."
Prediction 4: Platform engineering will be outsourced to maximise resources and spend
Sellers says a key aspect of outsourcing industry cloud platforms is platform engineering.
"According to the Equinix 2022 Global Tech Trends Survey, 65% of Australian IT decision-makers view the current IT talent drought as one of the main threats to their business. During a time when resources are tight and businesses are looking for ways to reduce costs and boost revenue, outsourcing platform engineering is becoming much more commonplace," he says.
"While this trend is relevant to everyone, small to medium businesses can greatly benefit from a managed services partner that brings specialist platform engineering capability into the business.
Namely, it can build capacity for open source data products, increase optionality around cloud providers and enable development to move faster. It can result in reduced costs - especially when compared to other options and can help boost revenue streams while remaining secure and compliant, with less risk and downtime."
Prediction 5: Hyperscaling will grow in popularity as businesses look for solutions that will scale up and down at will
While Software as a Service (SaaS) accounts for almost half of the entire cloud market in Australia, the fastest growing segments are Platform as a Service (PaaS) and Infrastructure as a Service (IaaS).
"Gartner analysts have stated that the acceleration in cloud spending seen during the pandemic is expected to continue as organisations respond to a new business dynamic," says Sellers.
"Already, hyperscale service providers increased their presence in the ANZ region last year, such as Amazon Web Services (AWS) establishing new on-premises zones in Perth and Brisbane with Auckland in the works, and the Microsoft Azure data centre in New Zealand adding to the three currently operating in Australia," he says.
"Within the hyperscale boom, businesses are seeking IaaS capabilities and open source solutions that will help to prevent vendor lock-in. Overall, with more complex and modern cloud infrastructure, businesses are requiring the best-of-breed solutions to cater to their developmental needs, including the ability to remain flexible and agile, while managing workloads and accelerating innovation in a disruptive industry, by combining software, platform, and infrastructure."