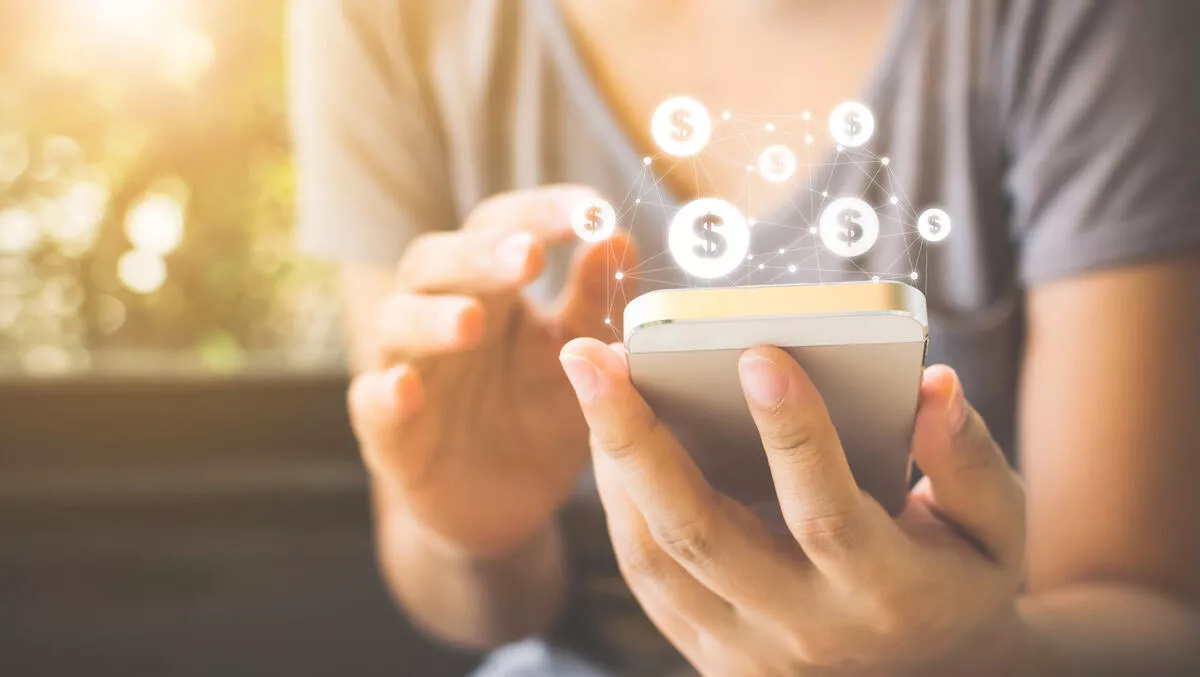 Traditional banks invest in apps to keep up with the competition
FYI, this story is more than a year old
Financial institutions across the APAC region are working to become more ingrained in the financial decisions of their customers, primarily through the development of digital financial wellness and money management apps.
This is a key finding from the Backbase commissioned study conducted by Forrester Consulting.
According to the study, retail banks throughout APAC are seeing the value that such apps can bring to their customer experience and revenue, as well as data and insight mining capabilities.
Commonly used by smaller digital-only banks, financial wellness apps delivered through mobile have become more readily adopted by larger organisations in APAC, with spending in this niche set to increase by a regional average of 57%.
Talking about the findings of the study, Backbase regional vice president APAC Iman Ghodosi says financial wellness apps have well and truly moved past the realm of online-only 'digital banks'.
Ghodosi says, "The data shows the whole retail finance sector is seeing the benefits of interacting with their customers in this way. Larger banks see the opportunity of competing in the space and capitalising on the comparatively low trust APAC consumers have with digital-only banks at the moment.
"The study showed only 26% of consumers trust digital-only banks, compared with 60% of traditional banks.
"Consumers use digital-only banks precisely for the financial wellness and money management tools they provide. Traditional banks see a massive opportunity to compete in digital, and still retain their heritage and trust. And they need to compete.
"Legacy institutions are slowly losing market share to digital-only banks and are getting beaten on data and insight collection through such apps.
Of the 450 retail banking business decision-makers interviewed as part of the report, 89% said they were 'planning to' or 'actively expanding' their financial wellness initiatives, while 72% said it was of 'high' or 'critical' priority.
These apps provide customers with digital services such as spend analysis, subscription and recurring payment management, creation of savings goals, and transaction categorisation. Many of these features were only recently available through advances in AI, mobile-first technology, and rapid evolution of user experience and smartphones.
The study also revealed APAC consumers do need assistance in certain areas of their financial lives such as building savings (69% find this difficult), planning for retirement (60% find this hard), and managing debt (49% struggle).
Speaking to consumer needs, Ghodosi says, "In the platform era of Grab, Netflix and Spotify, people want the same high level of customer focus and flexibility for financial services they subscribe to.
"They want access to their personal finances anytime, anywhere, through any channel. Banks are realising digital financial wellness tools can address these needs of their customers, whenever and wherever the consumers need it.
"Now more than ever, it is important to own the relationship with your customer. We've now entered the engagement banking era, an evolution that stresses a one unified platform approach for banking.
"The number one priority in this new era is to completely re-architect the bank around the customer, moving away from siloed technology investments."
However, this new era is not without its challenges, the researchers state.
Unlike nimble and dynamic digital banks, legacy financial institutions struggle with many aspects of implementing such mobile-first digital services, Backbone states.
In fact, 67% of the interviewed APAC retail banking business decision-makers said outdated or legacy technology is a key challenge that their bank faces in trying to implement or further develop digital money management or financial wellness tools.
In addition, 55% said internal 'organisational silos', 65% said a lack of understanding of customer needs, and 53% said competing priorities.
Ghodosi says, "We can see that for traditional banks, the path to success might be bumpy, however the cost for not meeting consumer needs will be far higher, as digital and neobanks flourish.
"We see the next six months as an inflection point in the space with some financial institutions being left behind.
Another notable finding from the research is that the motivation behind this new direction by retail banks is not just about customer engagement and revenue. Through developments in artificial intelligence and data analytics, banks can now offer far more safeguarding and care more for their customers than they previously had the capacity to offer.
Of those surveyed, 64% said their institutions had plans to 'prevent exploitation of vulnerable and older customers', 57% said they had plans of 'identifying risks of vulnerability and financial difficulty' in their users.
On top of this, 69% are planning to encourage customers to 'build better financial habits', and 70% are going to offer further 'financial literacy tools'.
Ghodosi concludes, "The data points to financial wellness apps being a primary interface between banks and their customers as we move into the future."