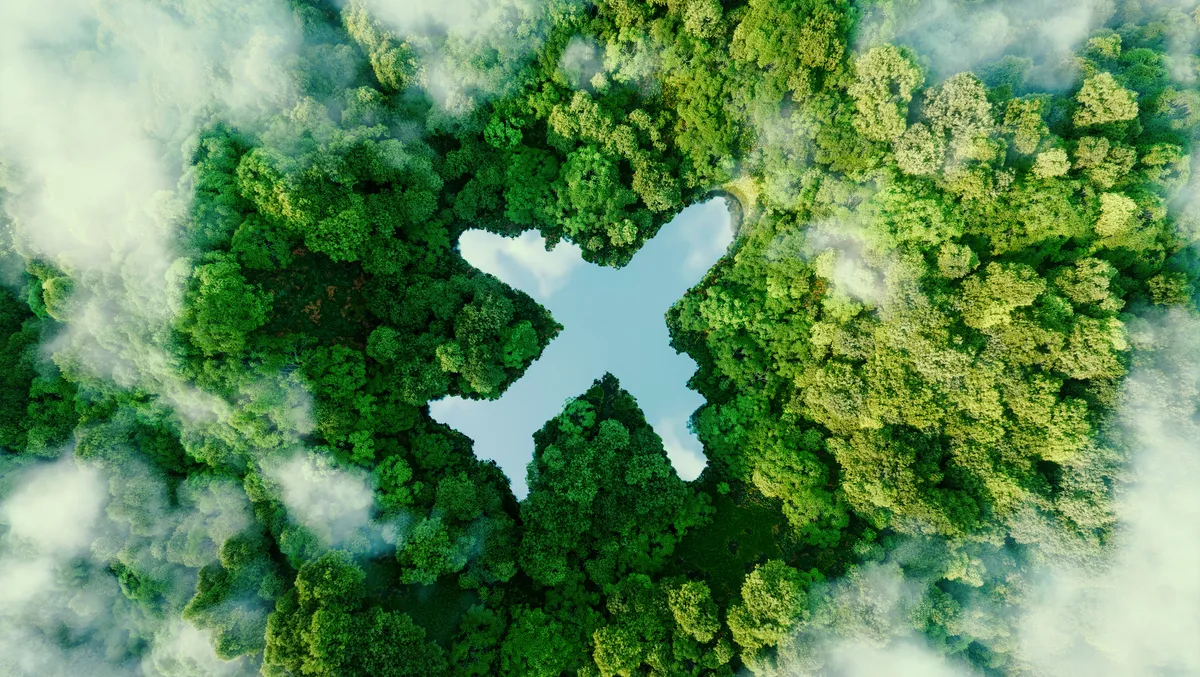 Uptick in Aussie businesses looking to embrace sustainable travel
FYI, this story is more than a year old
As organisations gradually return to the skies, sustainability, and the role technology has in managing corporate travel, has become a major focal point for business leaders.
The changing travel landscape has ignited a growing expectation that Australian organisations do more to support sustainability by implementing eco-friendly travel policies that aim to reduce carbon footprints and educate employees, according to a new study by SAP Concur.
"In today's operating environment businesses realise the possibilities of sustainable travel and the importance of maintaining travel activity in an environmentally responsible way," says Jonathan Beeby, managing director, SAP Concur Australia and New Zealand.

"The SAP Concur APAC Sustainable Business Travel survey findings show a shift from pre-pandemic days where Australian organisations were more concerned about travel costs than the environmental impact of their actions.
"Now, were seeing a huge uptick in businesses looking to embrace sustainable travel and leaders realising they need to harness technology to measure, manage, and mitigate emissions across the entire organisation," he says.
The survey identified three key findings that indicate Australian organisations have a renewed focus on the environment and are well positioned to take the next steps to deepen their sustainability efforts:
1. Significant investment in sustainability outcomes
In an effort to be more sustainable, most Australian organisations have implemented travel policies that encompass everything from greener transport alternatives to frameworks that determine if in-person interactions are essential or if they can be replaced with virtual meetings. According to the survey, 50% of Australian organisations have allocated resources to support sustainability efforts, while 31 per cent have someone who manages sustainability as part of their role. However, the advancement of such travel policies indicates there is some room for improvement. For example, the survey found that 42% of Australian organisations believe their travel policy is sustainable, while 39 per cent have integrated some aspects of sustainability into their travel policy. Meanwhile, 37% said they are aware of the need to make a change but are unsure how.
2. Senior leadership driving sustainability agenda
According to the survey, 43% of Australian respondents believe that their senior leadership is driving the sustainability agenda, but admit challenges remain. Obstacles in implementing a sustainable travel system include a lack of budget, training, professional tools, and employee engagement. In fact, 22% of respondents believe a lack of employee engagement is the greatest barrier to developing a more sustainable travel program. Regular workshops and feedback sessions to educate employees on the best sustainability practices are a worthwhile way for organisations to raise internal awareness on the importance of sustainable corporate travel.
3. Implementing technology to guide sustainable choices
Organisations can build sustainability into their travel programs and equip managers and employees with tools to make smart choices and achieve sustainability goals. Such technologies can guide employees to make sustainable decisions, such as choosing greener modes of travel including lower emission flights, electric vehicles, and public transportation as well as booking eco-friendly accommodation. The survey found that 63% of Australian organisations understand the need to harness technology, 30a5 already have appropriate technology in place to support corporate travel and expenses, and 33 per cent plan to implement software in the near future. Meanwhile, 46% of respondents believe they have good or excellent business travel data for their software to analyse.
"As corporate travel gradually resumes, its becoming clear that Australian organisations are driven to embrace sustainable travel," says Beeby.
"To take the next step, organisations must consider adjusting policies to empower employees to make sustainable choices, as well as harness technology to have visibility on the programs impact and help sustainability initiatives thrive," he says.
"With an automated solution, businesses can ensure they make informed decisions and support their broader sustainability goals."
The results of the SAP Concur APAC Sustainable Business Travel survey are based on responses from 648 senior and mid-level managers including 105 respondents across Australia as well as respondents residing in China, India, Malaysia, Singapore and South Korea. The survey targeted people in corporate travel, finance, human resources, procurements, and sustainability.