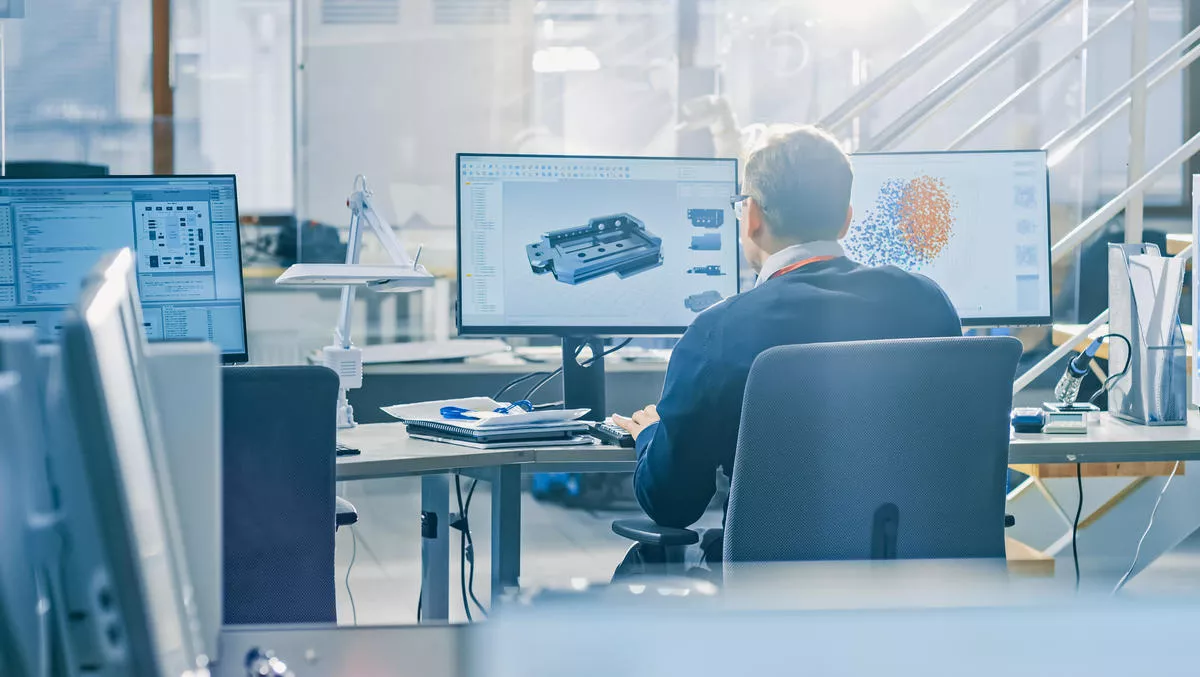 Visual development tools present real opportunity for A/NZ businesses
FYI, this story is more than a year old
24% of Australia and New Zealand businesses are planning to adopt visual development tools in the next 18 months, according to a new InfoBrief study by research and advisory firm IDC, sponsored by OutSystems.
The Asia/Pacific 2020 Software Survey: 'DevOps, DevSecOps, and the Future of Digital Innovation', explores how organisations in APAC can utilise digital technologies to improve operations and revenue.
IT leaders rely on visual development tools
According to the research, 39% of APAC IT leaders depend on visually-guided development tools.
The top three reasons for adoption were the belief that visually-guided development tools are the future, the simplification of the developer experience, and the provision of a more intuitive developer experience.
With more than half of APAC decision-makers confident that their organisations will rely on low-code platforms for at least a quarter of all planned projects, low-code tools are set to gain critical mass adoption in the upcoming year 2021, the research shows.
How A/NZ businesses are faring
When it comes to A/NZ, organisations are relatively mature in their DevOps journeys, and are increasingly looking at customer experience (CX) as a major priority for digital transformation.
20% of companies in the region are focusing on the creation of evocative customer experiences, with slightly fewer (19%) suggesting that employee satisfaction is the primary goal of their software development.
Aligning DevOps with core business processes and thinking ranks as the top challenge for enterprises across A/NZ, with 59% of organisations citing it as their main application development concern.
This is closely followed by the challenge of ensuring security by design, at 53%, and the management of interdisciplinary DevOps teams closely behind that, at 52%.
Key considerations: security, customer expectations, recruitment
On security in the wake of the COVID-19 crisis, IDC expects software development lifecycles to continue to shorten and gathers that enterprises should take care in integrating security into planning phases in order to stay ahead of the curve, the research states.
Rising customer expectations can and should be met with innovative customer experiences to engender the creation of new markets and audiences; risk-taking, data analysis and continued incorporation of customer feedback does well in driving new ideas on new platforms, according to the research.
With hiring freezes, labour crunches and tightening regulations, companies are encouraged to start recruitment planning before the need to fill the post arrives.
19% of organisations in the region consider training and hiring the right people to be a main IT priority, so building apps enables upskilling and continuous education, whereas letting business developers work side-by-side with IT helps address development shortfalls, the research shows.
The natural move to visual development tools
OutSystems vice president APAC Mark Weaser says, "With the APAC region now in rapid growth, the region is set to further expand into an increasingly formidable data powerhouse by 2024.
"It's only natural for enterprises in our region to gravitate towards the dramatic benefits of using visual development tools for building cloud-native applications.
"OutSystems is privileged to be able to support the needs of businesses in the provision of low-code and cloud technology to help the region reach its full potential as a digital data powerhouse in the near future."
Related stories
Top stories