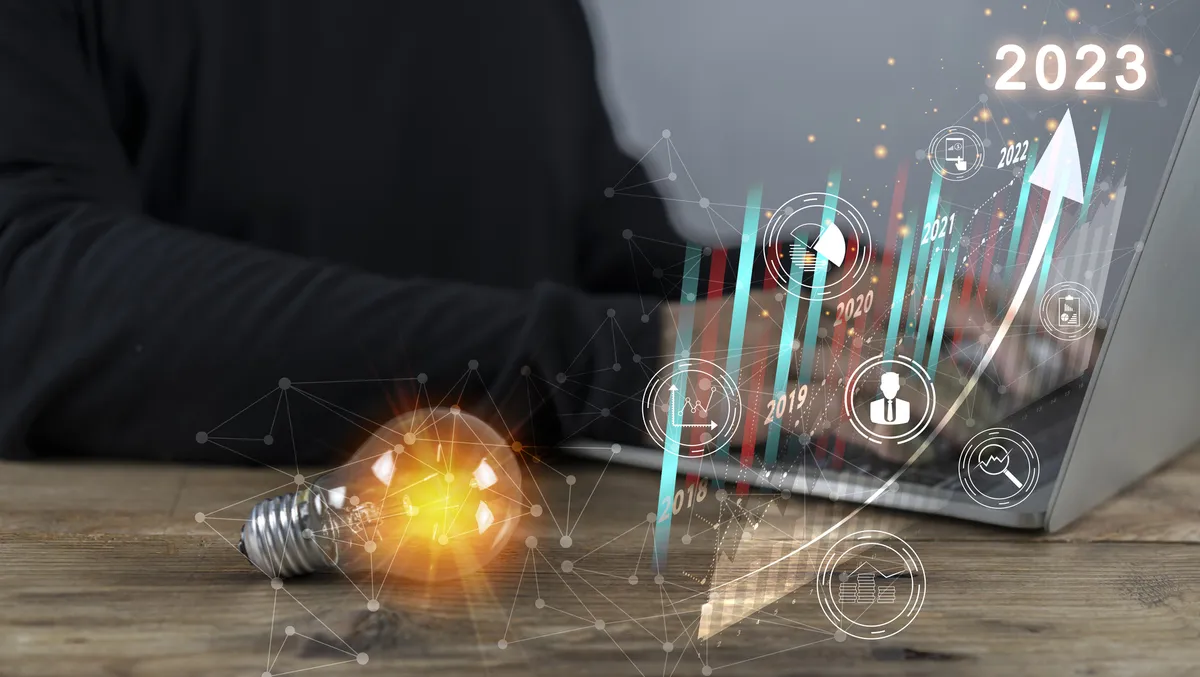 Workday announces revenues up 17.4% to reach $1.68 billion
Workday, the specialist in enterprise cloud applications for finance and human resources, has announced results for the fiscal 2024 first quarter ended April 30, 2023.
Fiscal 2024 first quarter results
Total revenues were $1.68 billion, an increase of 17.4% from the first quarter of fiscal 2023. Subscription revenues were $1.53 billion, an increase of 20.1% from the same period last year.
Operating loss was $19.8 million, or negative 1.2% of revenues, compared to an operating loss of $72.8 million, or negative 5.1% of revenues, in the same period last year. Non-GAAP operating income for the first quarter was $395.9 million, or 23.5% of revenues, compared to a non-GAAP operating income of $288.6 million, or 20.1% of revenues, in the same period last year.
Basic and diluted net income per share was $0.00, compared to basic and diluted net loss per share of $0.41 in the first quarter of fiscal 2023. Non-GAAP basic and diluted net income per share was $1.32 and $1.31, respectively, compared to non-GAAP basic and diluted net income per share of $0.86 and $0.83, respectively, in the same period last year.
Operating cash flows were $277.3 million compared to $439.7 million in the prior year.
Cash, cash equivalents, and marketable securities were $6.33 billion as of April 30, 2023.
Comments on the news
Aneel Bhusri, Co-founder, Co-CEO, and Chair, Workday, comments, "Workday had a strong first quarter, underscoring the value proposition of the full Workday platform combined with our unique approach to artificial intelligence and machine learning.
"We've been delivering AI and ML capabilities for nearly a decade and approach its application with a heavy emphasis on being human-centric, using these capabilities to augment people and organisations to make them more productive, better informed, and to help them reduce business risk.
"We remain committed to innovation and infusing AI and ML across our entire product portfolio, while adhering to our core values, and expanding the value we bring to our global customer community."
Carl Eschenbach, Co-CEO, Workday, says, "Our continued global momentum illustrates how companies have come to rely on Workday as the intelligent digital backbone supporting their most critical assets: people and money.
"As we look ahead, we will continue to innovate even faster, take an industry-first approach, and maintain a vibrant and engaged partner ecosystem, which will help us drive strong customer satisfaction in the markets in which we operate around the world."
Barbara Larson, Chief Financial Officer at Workday, says, "We delivered a strong start to the year, driven by solid execution and durable demand across our solutions as companies continue their Finance and HR modernisation journeys.
"Given these results, we are raising the low end of our fiscal 2024 subscription revenue guidance to a range of $6.550 billion to $6.575 billion, representing 18% growth over the prior fiscal year.
"We expect second-quarter subscription revenue to be $1.611 billion to $1.613 billion, also 18% growth. In addition, we are maintaining our fiscal 2024 non-GAAP operating margin guidance of 23%, as we drive a balance of both growth and margin expansion."
Recent Workday highlights
Workday announced the appointment of Zane Rowe to chief financial officer.
The company announced continued momentum for Workday Financial Management with new customers. Workday also announced new Workday Human Capital Management (HCM) customers.
Workday and Alight expanded their partnership to deliver an integrated payroll experience to customers.
Workday made several AI and ML announcements, including semantic search for Workday Peakon Employee Voice to help make employee feedback more accessible using AI; Predictive Forecaster, a capability within Workday Adaptive Planning that creates ML-based forecasts with the ability to add additional regressors and data sets; Workday's first set of ML APIs to enable Workday Extend customers to build extensions that leverage ML; and low-code/no-code development functionality within App Builder, enabling developers to create apps with Extend via a simple drag-and-drop user interface.
Workday built on a decade-plus partnership with AWS to create a native integration from Workday Extend to AWS. With this integration, developers can easily and securely leverage AWS services in their Workday Extend applications. The integration is in early access, with general availability to follow later this year.
Workday continued its sustainability commitments by joining Frontier, an advance market commitment to accelerate carbon removal.
For the third consecutive year, Workday was named one of the World's Most Ethical Companies by Ethisphere, which recognises companies with a commitment to advancing business integrity.