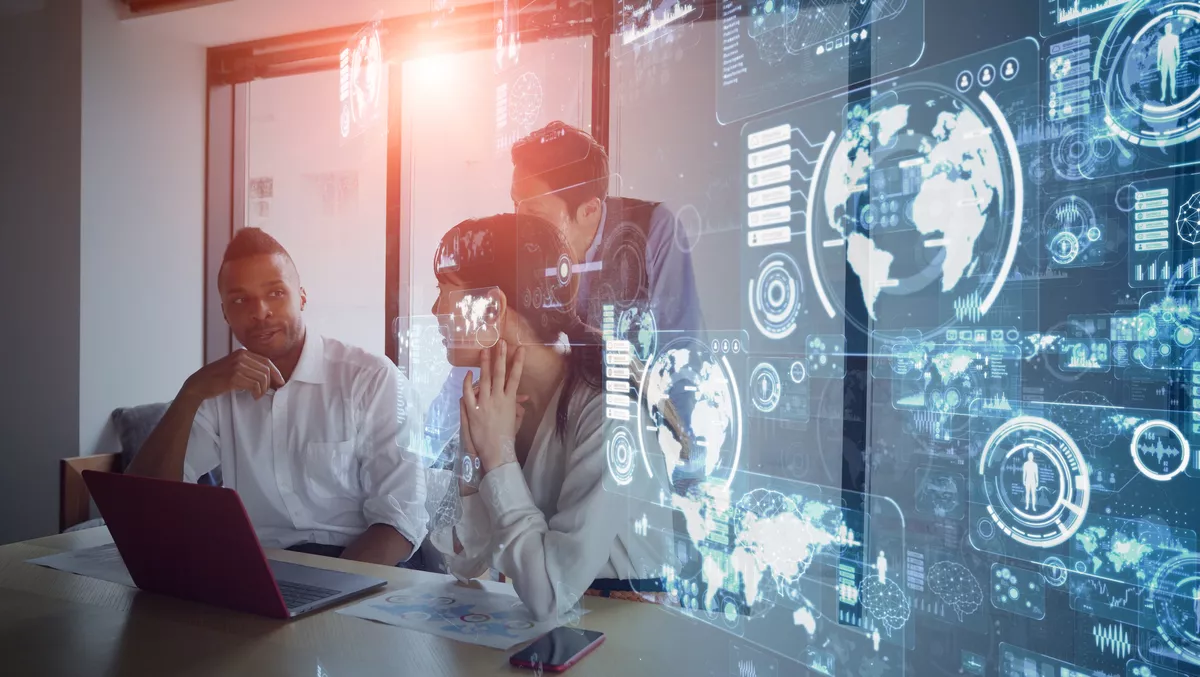 Worried about unpredictable multi-cloud spending? Get yourself a partner
FYI, this story is more than a year old
When you adopt a cloud-first policy, you expect speed, agility, and innovation. You don't expect to pay twice as much as running workloads in your own data center. That wouldn't be a selling point for any organisation looking to gain cloud flexibility whilst also lowering IT costs. Unfortunately, this scenario is more common than many would like to think.
The advantage of the cloud model is that it allows organisations to scale too quickly, but as they grow and the rate of scaling slows, it may become more complicated. The cost savings that were evident in the early days of adoption get murkier, especially if the focus is on new features and not optimising infrastructure.
There's a paradox for start-up organisations that goes: "You're crazy if you don't start in the cloud; you're crazy if you stay on it", and whilst it's a different scenario for established organisations, the same principle applies. As IT is increasingly becoming the business, the cost of public cloud is becoming a material expense line for many organisations. It needs to be a key consideration in a cloud strategy.
For most organisations, the solution is to make annual or multi-year cloud contract commitments. For a large upfront commitment, the hyper-scale public cloud providers will provide deep discounts off their cloud infrastructure retail pricing.
While this can appear to reduce the costs of using the public cloud, it doesn't take the risk out of paying far more than what you thought you bargained for. Most organisations with pre-committed cloud spending end up consuming less than anticipated, resulting in the forfeiture of their unused balance to the cloud provider.
Unfortunately, it doesn't get much better for other organisations that conservatively estimate their cloud resource consumption needs. They often undersize their cloud infrastructure requirements by up to 20% (with some underestimating as much as two times the actual usage), resulting in overage fees that are calculated at full fare cloud pricing (10 to 12 times the on-premises cost).
In return for the business speed that public cloud solutions deliver, organisations sometimes put themselves at a significant financial disadvantage. Often when they make this realisation, the response is repatriation of workloads to private cloud, which can be challenging if it was not planned for to begin with. But it doesn't have to be this way.
Balancing the cloud mix
With the right hybrid cloud strategy, organisations can get all the benefits of public cloud but without the risk of unpredictable cloud spending. After all, hybrid cloud can be similar to an orchestra with different instruments, coming in and out of the song when needed. However, they still need the conductor to know when to cue in the string section. Enter the multi-cloud managed service provider.
They can provide organisations with the best of private and public cloud flexibility, agility and efficiency – without the associated financial risks. They also bring expertise that could help efficiently accelerate business outcomes.
These multi-cloud managed service providers have data center co-location facilities adjacent to the cloud, which means they have high-speed connections to the major public cloud providers, allowing for speedy access to the cloud.
Navigating through clouds
Managed service providers can design a strategy that finds the best distribution of workloads across public and private cloud infrastructure, while enhancing efficiencies. For example, they can provide guidance on leveraging lower-cost cloud infrastructure options for non-production workloads, like application development.
On top of the savings that come with having the right cloud mix, some multi-cloud managed service providers can eliminate cloud egress fees. This can ultimately deliver substantial savings, especially if there is a need to move data in and out of the cloud frequently.
And while public cloud outages are rare events, a wide-scale outage could have a major impact on service availability. Cloud service providers can help devise a strategy to reduce risk by advising how to best distribute workloads across multiple public cloud providers.
Using a multi-cloud managed service provider can increase workload mobility. This means data and application services in private cloud environments can be easily migrated to the public cloud and vice versa – giving organisations more control over how they manage their applications and data and avoiding cloud lock-in.
It leads to more predictable costs and identifies where the public cloud can be leveraged in tandem with private cloud infrastructure to deliver optimal price and performance.
Finally, working with a partner is an effective way to access scarce IT talent. Research shows that the ICT workforce is growing four times faster than the wider workforce, driving demand for 60,000 more tech workers each year. Working with a partner can bring the right skills in cloud, cyber-resiliency, cloud data protection, storage and emerging technologies into an organisation as needed.
Partnering with a managed services provider is a smart move since it enables organisations to spend less time on IT infrastructure and more time on innovation. In addition, it will allow you to get the best of private and multi-cloud agility with data services that deliver hosting, cloud connectivity, storage, and data protection platforms as fully managed services without the risk of public cloud-induced bill shock.