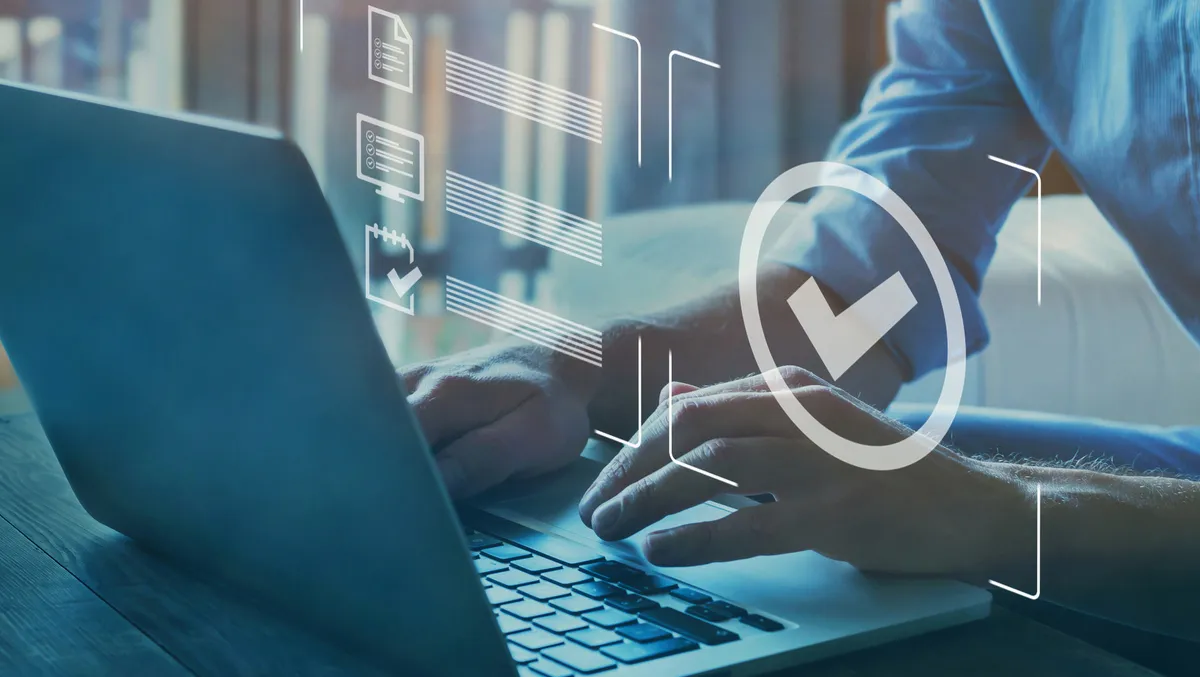 Xero unveils new product innovations to boost efficiencies
Xero has unveiled new product innovations to help small businesses and advisors boost efficiencies/
At its flagship event for cloud accounting leaders, Xerocon held in Sydney, global small business platform Xero has announced new AI-powered product features and enhanced product experiences designed to help small businesses and their advisors work smarter and more efficiently.
The new innovations include:
Enhanced AI-powered predictions in bank reconciliation and Xero Analytics Plus
Upcoming generative AI pilots in Xero Central to help deliver a better customer experience
Plandays award interpretation tool expanded for the hospitality sector in Australia
A deeper payment integration with Stripe to bring more features into Xero
More seamlessly connected practice tools for accountants and bookkeepers

"Xero is committed to continuously innovating to help businesses streamline time consuming and manual processes, while at the same time delivering the right insights at the right time to help them make more informed decisions," says Diya Jolly, Chief Product Officer at Xero.
"By creating simpler, smarter and more seamless platform experiences for our small business customers, Xero can help them tackle common pain points such as managing cash flow and payroll more efficiently, freeing them up to focus on other priorities.
Supercharging Xero with predictive AI
In the coming months, Xero's bank reconciliation will apply machine learning to populate new contacts that arent already in the business Xero contact list. Previously, Xero would predict a contact and account code for transactions only where the business already had a relevant contact. This new feature will help businesses save time and eliminate repetitive data entry, especially for businesses new to Xero.
In addition to predictions of regular cash transactions, Xero Analytics Plus short-term cash flow forecast now includes predictions for regular invoice and bill payments, giving small businesses a clearer picture of their potential future cash flow. Businesses can choose to include predicted future invoice and bill payments, collectively or individually, within their cash flow forecast.
Improving customer support with generative AI
Xero is conducting two new generative AI experiments. The first is in Xero Central, its customer support and learning site, to provide customers with quick access to information from existing Xero Central content. These services will allow teams to provide better customer experiences faster by providing assistance across their workflows.
Additionally, Xero is also experimenting with an AI assistant to help small businesses set up their Xero organisation during the onboarding process. The AI assistant will use Xero Central articles to provide relevant answers and information to key questions, and guide them on how to complete tasks.
Xero is collaborating with various vendors to support these experiments. As an early adopter of cloud tech Amazon Bedrock, a service to build, scale, and accelerate the development of generative AI applications, Xero will also have the advantage of experimenting with different foundation models and large language models, plus Xeros extensive knowledge base to enhance the support provided to customers.
Expanding Planday award interpretation tool to restaurants, cafes and more in Australia
The Xero-acquired business Planday, the online workforce management platform which launched for Australian businesses earlier this year, is expanding its award interpretation tool to help small businesses paying staff under hospitality, restaurant and fast food awards.
The hospitality industry, which employs nearly 950,000* people in Australia, uses a number of awards, each with different award rates and penalties. Plandays award interpretation tool will help improve compliance confidence for employers in managing their payroll and rostering requirements.
Xero Payroll and Planday seamlessly connect together to give businesses a real-time view of most labour costs compared to projected revenue, with daily forecasts and analytics. It also makes it easier for small businesses to manage staff shifts and communicate with teams.
Creating an embedded invoice payments experience in Xero
Xero is partnering with Stripe, a financial infrastructure platform for businesses, to develop a more powerful online payments experience for small businesses, enabling them to manage more of their payments directly in the Xero platform. Stripe customers using Xero will be able to access this embedded experience later this year, which will initially include viewing payment transaction details and issuing refunds to customers.
As part of the new product development, Xero and Stripe are also working on adding more flexible payment options for customers in-person and online. Currently, Xero customers who accept Stripe payments on Xero online invoices get paid up to twice as fast as those who don't use online invoice payments.
Improving the practice workflow and experience for advisors
Xero unveiled a new single client record to provide advisors with a more connected practice tools experience. The new experience will allow advisors to work more seamlessly across Xero Practice Manager, Xero HQ and Xero Tax, with no duplicates or double handling.
New practices signing up to Xero Practice Manager or Xero Tax can access a single client record across their tools. For existing practices already using Xero Practice Manager, Xero HQ and Xero Tax, Xero is beginning to transition them to the single client record, depending on the complexity of their practice records and with the support of a reconciliation tool when needed. The future experience, as it becomes more connected across the practice tools, will see partners have one client list, one staff list and one place to manage permissions.