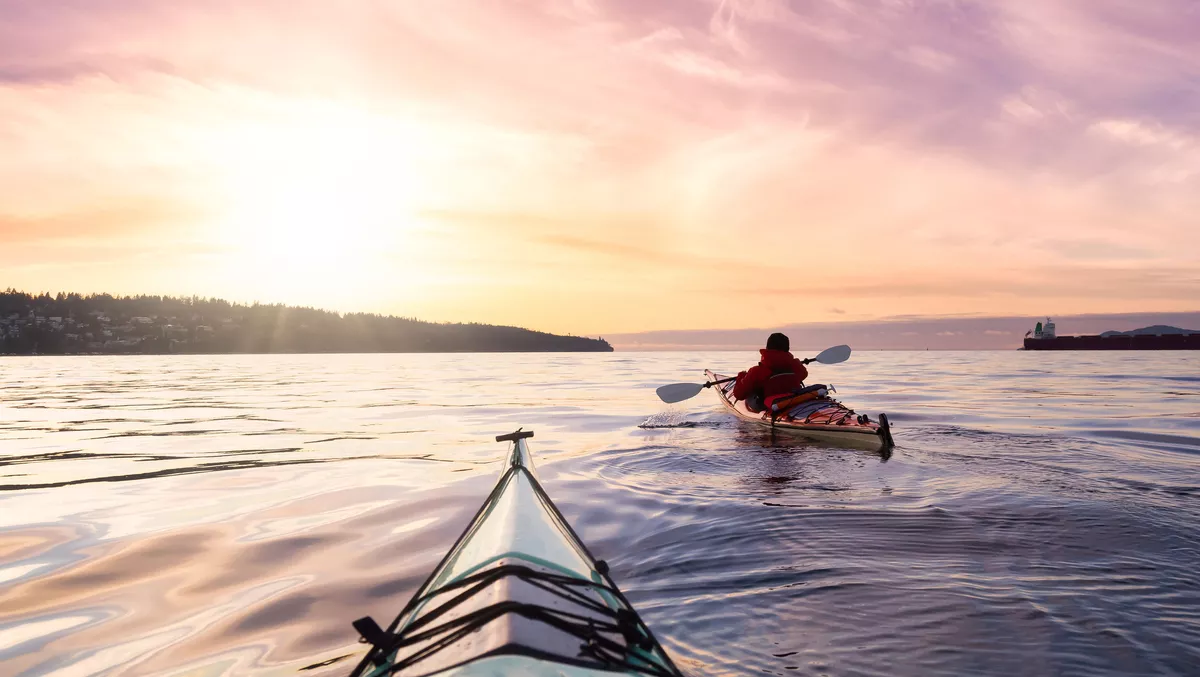 You're invited for Breakfast Bites: Travel is back on the agenda - what consumers are longing for
FYI, this story is more than a year old
The pandemic's impact on the global travel and tourism industry will create a long-lasting historical impact for years to come as operators piece their businesses back together, and there's good news ahead.
Lockdowns have prevented people from travelling but as restrictions ease, people are keen for adventure and exploration. That's according to Similarweb, which has analysed online searches and behaviours for insights into how consumers are searching for - and planning - their next getaways.
According to Similarweb data, overall digital demand has recovered and is is up 1% from 2019, with most traffic growth across vacation rental, air travel, and hotels.
The results also found that people are searching more for cruises, which experienced a major uptick in demand since the beginning of 2021. In fact, the cruise sector could be emerging from hiatus - in the US, cruises have dominated the travel search terms related to 2022.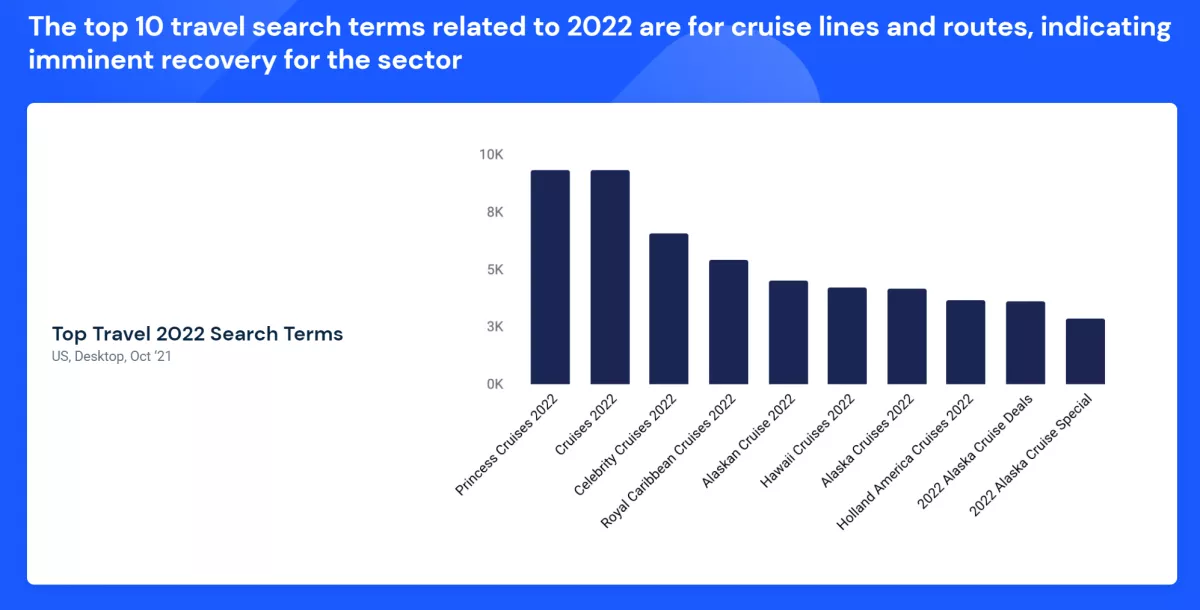 Similarweb found that travel operators should pay attention to paid search opportunities, as it grew 128% year over year - the most of all marketing channels analysed (paid, direct, display ads, organic search, referrals, social, and email). The strategy has worked for Airbnb, which has received 63% more traffic from paid search than Vrbo and achieved better conversion rates since April 2021.
These are the kinds of insights that all travel operators should be aware of, and plan for to capture customer demands.
After almost two disruptive and behaviour-altering years, is key to know exactly what prospective travellers care about and no longer care about, which is reflected through what they're searching for online. The takeaway is that retailers/online merchants need digital intelligence/data to stay ahead of these trends.
Similarweb senior travel industry manager Alisha Kapur and Similarweb head of sales Matt Hodgson will explain these insights and more during an exclusive 'Breakfast Bites' webinar called Leveraging Digital Data for Travel Recovery.
Don't miss this deep dive into actionable strategies for success in the digital travel space.
What: Leveraging Digital Data for Travel Recovery webinar
When: 8:30 am - 9:00 am (AEDT) on Thursday, December 9th.