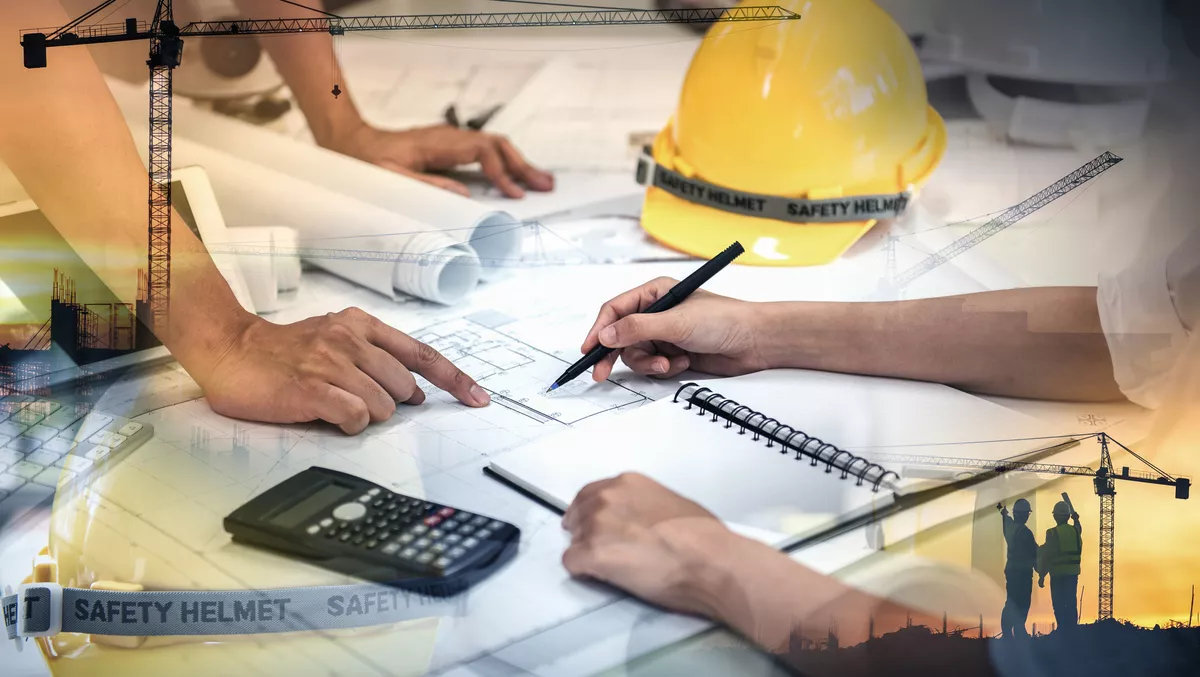 AI construction management platform BuildAi secures $1.9 million in seed funding
FYI, this story is more than a year old
BuildAi, an AI-driven construction management platform, has secured $1.9 million in its latest seed funding round as the industry scrambles to find viable solutions to adapt to COVID-19 lockdowns.
Some high-profile construction participants and investors include Marr Contracting, Total Constructions, Galileo Ventures, Markus Preston (CEO of The Preston Group), Angus Kennard (Kennards Hire), Stuart Ford (Ex MD Ford Civil), and several other angel investors who contributed to the round. The hope is predictive outcome technology could be the key to getting construction sites safely back on track.
BuildAi says during regular operation; productivity losses cost sites over $300,000 per day, which has ballooned particularly in New South Wales and Victoria due to pandemic restrictions. On top of this, the rising cost of materials from timber to steel creates further budget difficulties.
It's estimated that material supply constraints and commodity price increases will add between 2-4% to total project costs, in addition to logistics and transportation cost increases. For large sites, this can mean millions of dollars in material losses alone.
BuildAi says with the latest capital raising, it will focus on its ability to help project managers better understand site resourcing and timeframes. The company says it can enable real-time modelling of factors from the rostering of tradespeople and deliveries to the coordination of supply chains and equipment.
"Smarter site management was crucial to construction bottom lines but goes beyond saving dollars," says BuildAi CEO and co-founder, Kristian Butcher.
"Lockdowns have had a devastating effect on the construction industry, which powers a large part of Australia's economy. In Greater Sydney in particular, the efforts to prevent the spread of COVID-19 affected more than a quarter of a million construction workers and delivered a $1 billion blow to the NSW economy. Unfortunately, we see a similar story in Victoria."
Butcher says if they don't address this issue, building firms have told them they wouldn't make it through the pandemic. He says it's more than just a financial strain.
"Construction workers are six times more likely to die from suicide than from workplace accidents," he says. "The psychological strain is heavier than ever for tradies with families to support, mortgages to pay, and lights to keep on.
"Lockdowns are not sustainable, so we must leverage technology to create safe, productive sites and get workers back on the job. The future prosperity of the Australian construction industry depends on it."
Construction professionals working within the industry echoed these sentiments, saying that while lockdowns threaten their livelihoods, technology plays a fundamental part in navigating and adapting to the situation.
Roberts Co project engineer, Muzhda Shakeri, says operating remotely during Sydney's recent lockdowns has presented everyone with new challenges. However, she says it's promising to see emerging technologies play a crucial role in increasing value and efficiency across jobs.
"As a site-based engineer, adopting technologies that provide real-time reporting and project insights whilst minimising data entry allows me to stay closely connected to what is happening on-the-job site.
"At Roberts Co, we value flexible work conditions and embrace new technologies as one of the key enablers to shape the future of construction," she says.
The funding also comes with BuildAi signing a slew of new and notable construction customers, including BKH Group, Roberts Co, Built, AW Edwards and Mirvac Constructions. The late seed round brings BuildAi's total cash raised to $5.7 million.
BuildAi was launched in 2019 by ex-Mirvac senior engineer Kristian Butcher to help mitigate the cost of construction project inefficiencies, resourcing errors, oversights, and extraneous delays.
The company's market-first technology leverages visual, telematic, and other data sets to capture and maintain a real-time picture of progress, providing an accurate account of site production status, coordinating offsite supply chains, and optimising logistics management.
"Our goal at BuildAi is to leverage valuable data to create safe and healthy work environments for blue-collar Aussies who are desperate to get back and stay on-site," says Butcher.