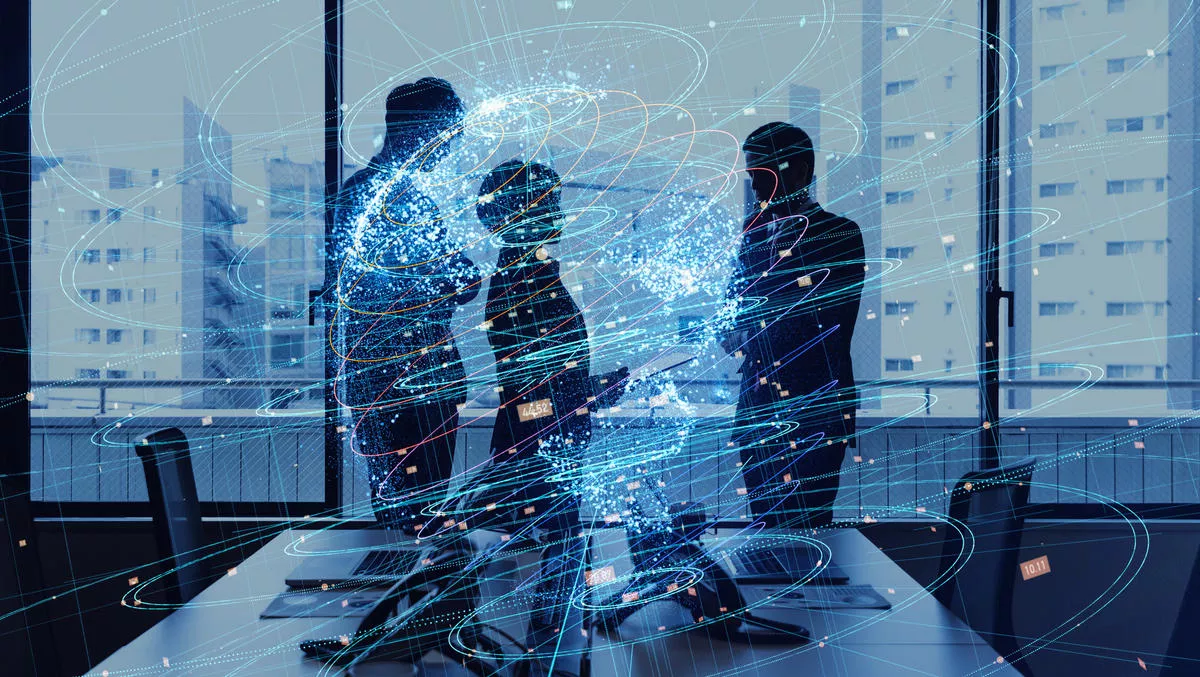 Australia recognised as leading nation for digital readiness, but is it enough?
FYI, this story is more than a year old
On a global scale, Australia is considered one of the most digitally ready nations. Despite this, investment is needed to build societal resilience.
This is according to the Digital Readiness Index, a global study conducted by Cisco that explores the impact of digitisation, and the factors to support building a digital inclusive society.
The Cisco Australian Digital Readiness Index 2020 is the second iteration of the study that specifically looks at Australia and examines the states and territories against the same criteria, revealing shifts in digital readiness. The first report was released in Australia in October 2018.
Cisco Australia and New Zealand vice president Ken Boal says, "Digital readiness is a defining characteristic of successful 21st century societies.
"It describes the level of capability that a society possesses for extracting value from digital technology and its capacity to share those benefits equitably.
"Understanding our digital readiness at a country, state and territory level provides further understanding and supports decision making in key areas where further investment or acceleration of capabilities may be required.
Australia at the forefront
According to the index, Australia remains among the forefront of digitally transformed nations, with a score of 17.89 out of a possible 25, in a report that examined 141 countries around the world (Cisco Global Digital Readiness Index 2019).
Australia retained its global Amplify status, ranking 12th in the Index of digitally ready nations, following Iceland and Luxembourg, and among the United States of America, Singapore, and European nations.
While Australia remains a digital leader, examination of the research at a state and territory level tells the story of an ongoing digital divide and the need for continued and increased investment to build a more digitally inclusive society, the report states.
The research examines seven factors to determine digital readiness: Basic Needs, Human Capital, Business and Government Investment, Ease of Doing Business, Start-up Environment, Technology Adoption and Technology Infrastructure.
Data on specific states
When it comes to specific states, it finds ACT continues to race ahead, VIC loses second place to NSW, TAS takes major digital leap and NT keeps lagging behind.
ACT is leading the pack in terms of digital readiness with a score of 17.64 which puts it in the Amplify - High category, retaining its rank as the most digitally ready state or territory in Australia.
ACT scored well in Basic Needs, Human Capital, Technology Adoption and Business, Government Investment and SMB confidence.
However, it showed gaps in Ease of Doing Business, where it fell from first to fifth place, and in Start-up Environment, moving from first to third.
NSW is the only other state ranking in the Amplify - High category with a 15.10 score.
This strong showing for digital readiness means the NSW has moved ahead of Victoria to claim second place for 2020, Cisco states.
According to the report, much of this progress was due to a stronger showing for Human Capital and Start-up Environment, where it climbed into the lead position.
Still, the NSW Government and private sector alike have more work to do in fostering Technology Adoption and Technology Infrastructure, with the states falling respectively from fourth to sixth and from third to seventh.
TAS was the standout of this second edition of the Cisco Digital Readiness Index, taking a huge leap from seventh to fifth place, thus overtaking South Australia with a score of 13.00, an improvement in overall score of 3.35 points.
The other win for the state was its considerable leap from fifth to first place for Ease of Doing Business, placing it ahead of all the other Australian states and territories.
However, some important gaps in other areas remain and need to be addressed, including in Business - Government Investment, where the state fell from third to seventh, Cisco states.
NT remains Australia's digital laggard with an overall score of 6.34, ranking eighth and keeping its spot in the lower end of the Amplify Low category.
While NT did record some improvements when it comes to education, and business and government investments, there remain continuing problems in the states foundational capability of Basic Needs, as well as in business expenditure on R-D, Ease of Doing Business and Start-Up Environment.
This highlights the region's ongoing problem in attracting and retaining entrepreneurs and new businesses, the report states.
Commentary on the report
Boal says, "When we released the first Cisco Australian Digital Readiness Index in 2018 it was an opportunity to applaud the hard work that had led to Australia ranking amongst the top 10 most digitally ready countries globally, and to encourage business and government leaders to double down on their investments to maximise future returns.
"Two years later the value of those investments have been repaid many times over and have provided Australia with a robust and comprehensive digital capability that has been essential for navigating through the COVID-19 crisis and building economic recovery post-pandemic.
"However, it is important that we don't become complacent with Australia's digital readiness."
Boal says, "The report highlights the need for accelerating new investment with a focus on improving Australia's global competitiveness and bridging the divide between states to build further societal resilience.
"Digitally advanced countries such as Singapore, which ranked first in the global Index, should help Australia to set the ambition for its digital readiness.
Cisco Australia and New Zealand director of government affairs Tim Fawcett says, "It is important we salute all the great efforts made by each state to improve their digital readiness and capabilities.
"However, growing digital divides within and between states need to be addressed for Australia to really unleash all its digital potential.
"Government, industry and academia will have a key role to play in empowering our country to become a global digital leader, and build resilience for our economy.