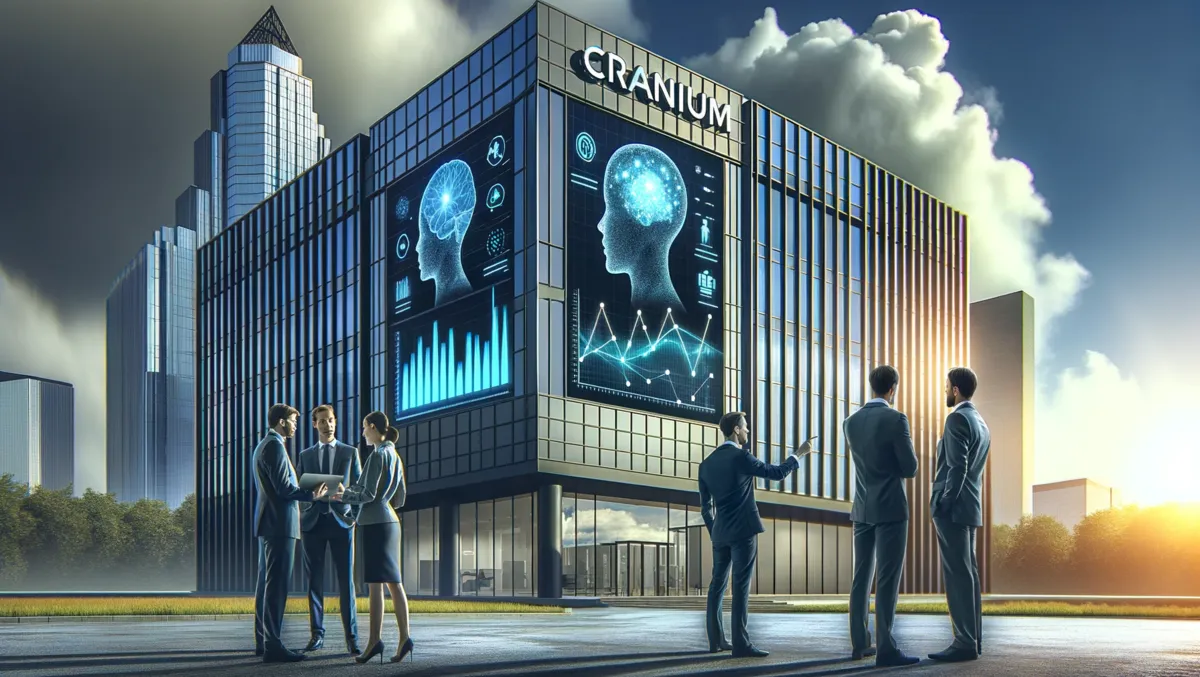 Cranium raises $25m in series A funding to advance AI security solutions
Fri, 27th Oct 2023
By Sean Mitchell, Publisher
Cranium, an AI security and trust software company, has secured US$25 million in series A funding, with assistance from Telstra Ventures, KPMG LLP, and SYN Ventures. This major investment follows the exciting development of Cranium emanating from stealth and becoming a separate entity thanks to seed funding support from KPMG and SYN Ventures only six months ago.
The latest funding raises Cranium's total financial backing to an impressive US$32 million. This substantial investment will be channelled towards creating innovative solutions, enhancing research and development (R&D), and expanding its business operations.
Such a sizeable financial boost will promote business growth, empower customer momentum, and expedite Cranium Enterprise's software innovation. This will be achieved by focusing on product advancement, improving marketing strategies and increasing investment in R&D. Their objective is to increase the security of AI systems and strengthen regulation compliance against adversarial threats in AI/ML environments.
Jonathan Dambrot, CEO and Co-Founder of Cranium, noted "AI is being embedded into every business process and function at an unprecedented speed. Prioritising responsible AI now, at the beginning of the AI revolution, will allow enterprises to scale more effectively and not run into major roadblocks and compliance issues later."
Dambrot continued, "We're honoured and deeply grateful for the support from our customers and investors whose dedication to Cranium only fuels our commitment to provide unparalleled visibility, trust, and a new level of security when it comes to the entire AI ecosystem of any organisation."
Cranium's software, designed to bridge the gap between data science, compliance and cybersecurity teams, aids organisations in building confidence in their AI-enabled services. It manages this without interrupting the teams' processes, tools or workflows by ensuring AI systems are secure, trustworthy, and compliant, and properly handling vital resources such as health, financial, and consumer data to meet compliance regulations.
Marcus Bartram, General Partner at Telstra Ventures, expressed delight at the prospects of this investment. "Cranium stands at the forefront of AI security and trust software, empowering organisations to navigate the crowded cybersecurity industry with its groundbreaking product and pioneering innovations addressing enterprises' urgent needs grappling with AI regulation, compliance, and security frameworks. We're thrilled to invest in the team at Cranium and are confident in the tremendous impact they're poised to make."
Another area where Cranium makes a mark is through its demonstrated commitment to making AI security tangible. This has been showcased by working with global leaders in diverse industries such as health sciences, financial services, and consumer packaged goods. The first-ever technology spinout out of KPMG's startup incubator, Cranium's mission is to secure the AI revolution, enabling organisations to secure their AI technologies with its unique design and features.
Founded and initially funded in stealth inside the KPMG Studio, Cranium is at the forefront of the enterprise AI security industry. Its software platform allows organisations to monitor their AI/ML environments against adverse threats in a manner that doesn't disrupt how teams train, test, and deploy their AI models.